There's a Reason You Don't Know Why 'Superstore' Employee Garrett Is in a Wheelchair
Details on why Garrett McNeil from 'Superstore' is really in a wheelchair, plus, how actor Colton Dunn feels about the role.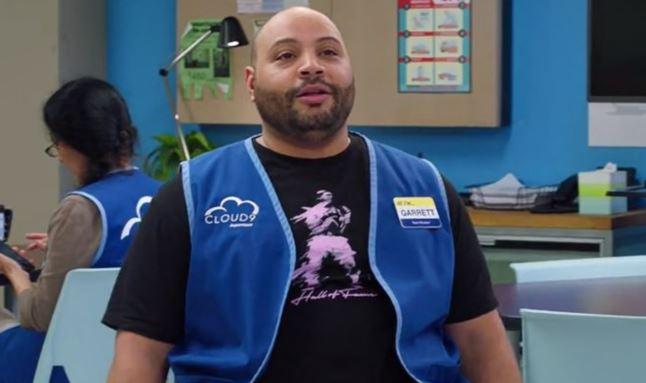 The show Superstore follows a diverse blend of characters working the day-to-day mundane grind at a megastore known as Cloud 9. One fan-favorite employee that we can't get enough of is the ever sarcastic Garrett McNeil.
Actor Colton Dunn — who does not use a wheelchair in real life — spoke with NBC about why he likes playing such a quick-witted character, saying, "I think he's the most normal person in the cast of characters. I think he's coolest guy on the show and he's the most handsome guy on the show."
Article continues below advertisement
In the series, Superstore's Garrett is paralyzed from the waist down and uses a wheelchair. Wanting to highlight more of his personality rather than his disability, able-bodied actor Colton told the New York Post that he wanted to "have [Garrett] be a fun, cool character. His disability is such a small part of what makes [him] who he is."
Colton also revealed that he auditioned for the part against other actors who are wheelchair users.
"In putting together the ensemble cast, they decided to go with my energy," he explained to the NY Post of the seemingly controversial decision. "We did have the discussion of losing the wheelchair and no longer having Garrett use it, but the heart of the show is diversity in the workplace… and we want the show to be relatable, so why would we do that?"
Article continues below advertisement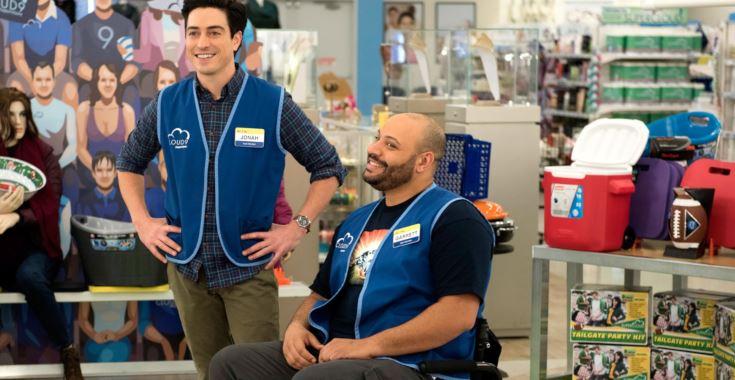 He continued, "For us, it felt like an opportunity to bring that character into people's homes who many not have ever met someone who uses a wheelchair."
So, why is Garrett from 'Superstore' in a wheelchair? 
Article continues below advertisement
Throughout the series, many fans of the show have questioned how Garrett came to be a wheelchair user. And yes, they even tried to address the lingering storyline on the show. In Season 3, viewers watched as Garrett's coworkers tried to get the story behind why he a person who uses a wheelchair. However, the writers of Superstore, and even Colton, felt it was better left unanswered.
"We purposely didn't answer that question. The way Garrett responded to that was that it didn't matter what it was — that whatever it was could possibly put him in a box he doesn't want to be a part of," Colton explained. "It's natural to be curious when you see something outside of what your 'normal' is… We tried to deal with it comically, with Garrett playing up random different ways it could've happened, with the emotion of, 'If I feel like sharing that information, I'll share it. It's not an interview question.'"
Article continues below advertisement
Colton Dunn likes being recognized... sometimes.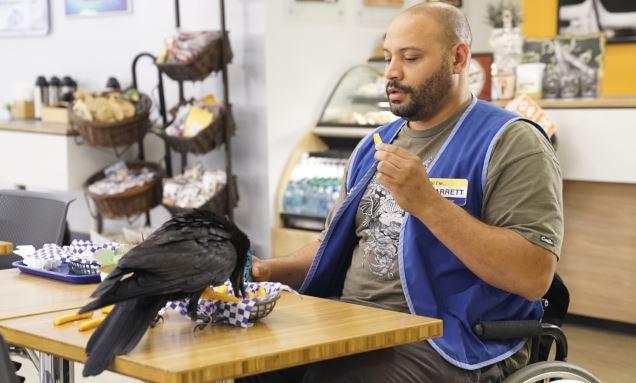 Article continues below advertisement
The 41-year-old comedic actor got his big break on the NBC series. Before playing Garrett, Colton was a writer on Key and Peele, performing with the Upright Citizens Brigade, and having small guest parts on popular shows like Parks and Rec and Comedy Central's Drunk History.
While most of his work has been behind the camera, nowadays, Colton has been getting recognized more for his part in Superstore.
"It's a little bittersweet," he told UPROXX about his newfound fame. "There are days when it's great. It's always fun when somebody comes up and says that they love the show and they think you're funny. But sometimes there are days where you just want to walk around Target in some sweatpants and an old shirt and maybe not get recognized."
Catch new episodes of Superstore on Thursdays at 8 p.m. EST on NBC.