Meet Lori Fieri, the First Lady of Flavortown
Who keeps Guy Fieri company when he isn't cruising to diners, drive-ins, and dives all around the country? Here's what we know about Guy's wife Lori.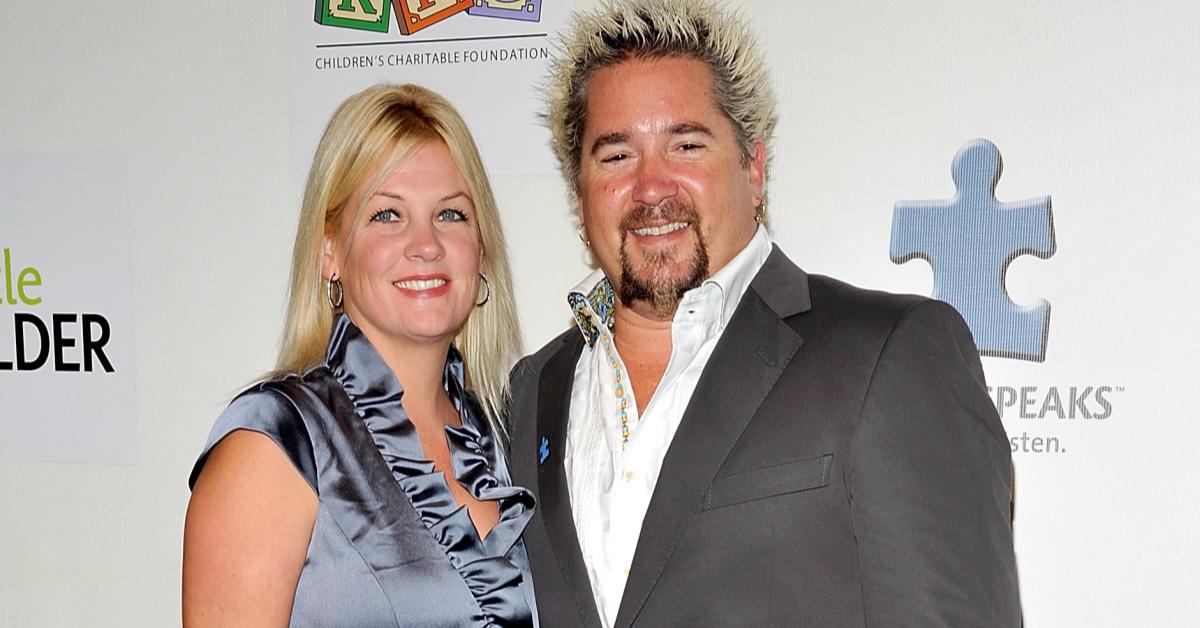 You'd be pretty hard-pressed to find someone who doesn't think Guy Fieri is an all-around great person. In addition to bringing us countless hours of entertainment on his various Food Network shows, he also has an impressive history of helping people in need. He's a great guy and he deserves the best.
Article continues below advertisement
So naturally, we wondered about Guy's home life and relationship. Specifically, we want to know: Is there a Mrs. Mayor of Flavortown? If you've ever found yourself wondering: Is Guy Fieri still married? You've come to the right place.
Is Guy Fieri still married?
If you're true Fieri Fan (and how could you not be?), you may already know that Guy got married to a woman named Lori back in 1995. Interestingly enough, both Guy and Lori changed their names after the wedding. Guy's given surname was Ferry, but upon getting married, he changed it to Fieri as a way to honor his paternal grandfather, Giuseppe Fieri.
Article continues below advertisement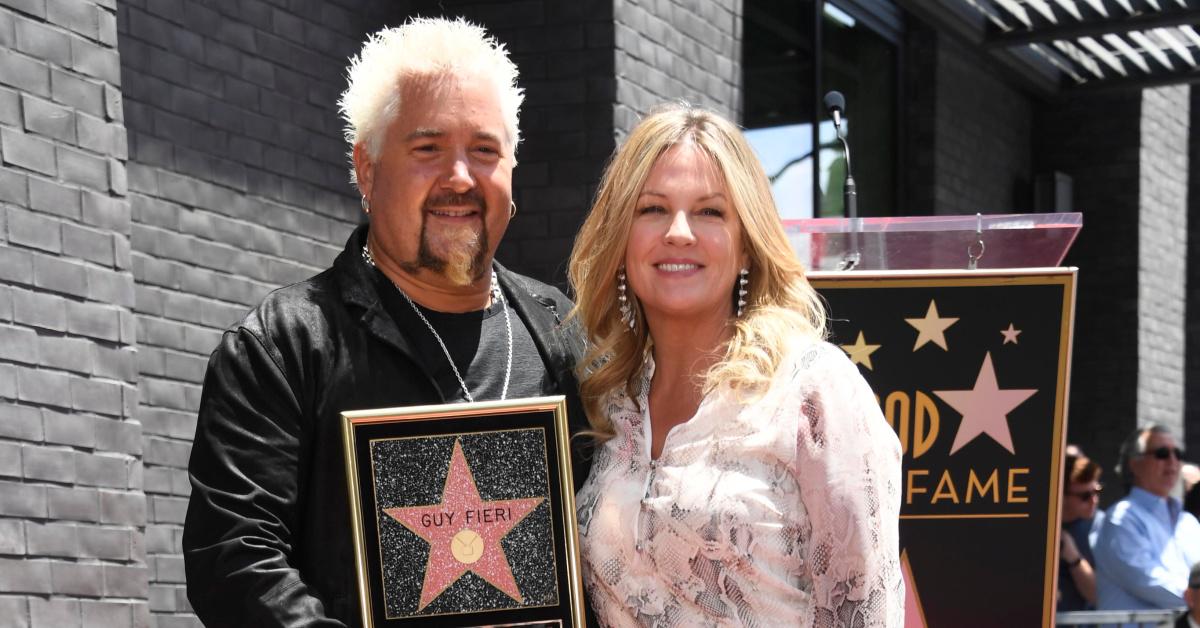 As for whether Guy and Lori are still married (or is it mieried?), the answer is a resolute yes. In fact, they'll be celebrating their 25th anniversary this year! Add that to the long list of things we love about Guy!
Article continues below advertisement
How did Guy Fieri meet his wife?
While Guy and Lori's love has withstood the test of time, their first meeting wasn't exactly smooth sailing. Back in 1992, Guy was running a restaurant in Long Beach, Calif. when an employee who had recently been let go came in to dine. Her friend Lori had come along with her.
"They weren't supposed to be there," Guy explained in an interview with Delish. "I was talking to her friend and saying 'Hey, listen, wait a few weeks before you come in,' and standing behind her is this blue-eyed, blonde girl giving me this mean mug." Lori — the blue-eyed, blonde girl in question — came to her friend's defense. "She said, 'You can't make us leave,' and I was like, 'You don't have to,'" Guy said.
Article continues below advertisement
Eventually, Lori and her friend agreed to keep a low profile and the three of them started talking. At the time, Lori was actually on a cross-country road trip with the plan of moving from Rhode Island to San Diego. But after talking with the future Mayor of Flavortown, her plans changed. "She never made it to San Diego," Guy said.
Article continues below advertisement
Lori sometimes teases Guy about his hair.
These days, you can't say the words "Guy Fieri" without instantly picturing the spiky bleached hair, but when Lori first met Guy, he looked completely different — presumably because he had not yet ascended to the Flavortown throne. "When I first met him, he had no goatee," Laurie told People. "He had dark hair. He wore a suit to work every day," she said. "Now I look at him and I'm like, 'Where's that man I married with the whole clean look?'"
"I always say, 'When are you going to change your haircut?' But it stuck and it's him," she added. "I tease him every once in a while. And I do want a little change sometimes. But that's like me changing my hair to black. I mean, I'm not going to do that for him, so."
Article continues below advertisement
There's obviously no lack of love and acceptance in the Fieri family, and we couldn't be happier for Guy and Lori (and their two sons, Hunter and Ryder). Clearly, they're doing a lot of things right. Here's hoping for many more years of happiness!