Jordyn Woods Will Break Her Silence on Jada Pinkett Smith's Show 'Red Table Talk'
Here's everything you need to know about Jordyn Wood's relationship with Will Smith and her upcoming interview on Jada Pinkett Smith's show 'Red Table Talk'.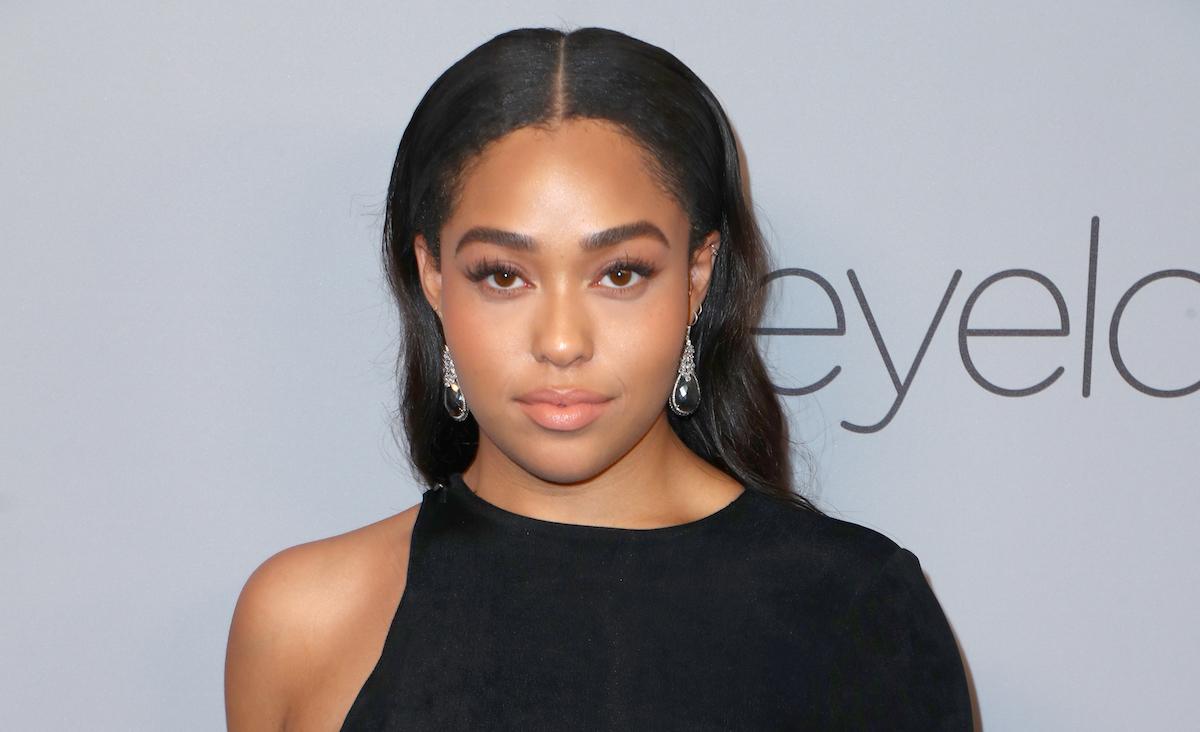 This last week will go down in pop culture history because of the endless drama surrounding the Kardashians. Fans were shook (and we mean SHOOK) when it was revealed on Feb. 19 that Khloé Kardashian's baby daddy, Tristan Thompson, had cheated on the reality star with Kylie Jenner's best friend, Jordyn Woods.
Reports from both sides have been filling our newsfeeds over the past eight days, but after staying silent on social media (except for a quickly deleted tweet), it looks like Jordyn is finally ready to share her side of the story. And she's getting some help from Jada Pinkett Smith.
Article continues below advertisement
As it turns out, the Kardashians aren't the only famous family Jordyn is closely connected with. The 21-year-old has popped up on both Will Smith and his son Jaden's Instagram pages in the past.
Here's what we know about the model's relationship with the Smith family and her upcoming appearance on Jada's web show, Red Table Talk.
Article continues below advertisement
Is Jordyn Woods related to Will Smith?
Though Jordyn has referred to Will as her "uncle" on social media, the duo isn't actually blood-related. According to multiple reports, the Life of Kylie star has been a friend of the Smiths for years.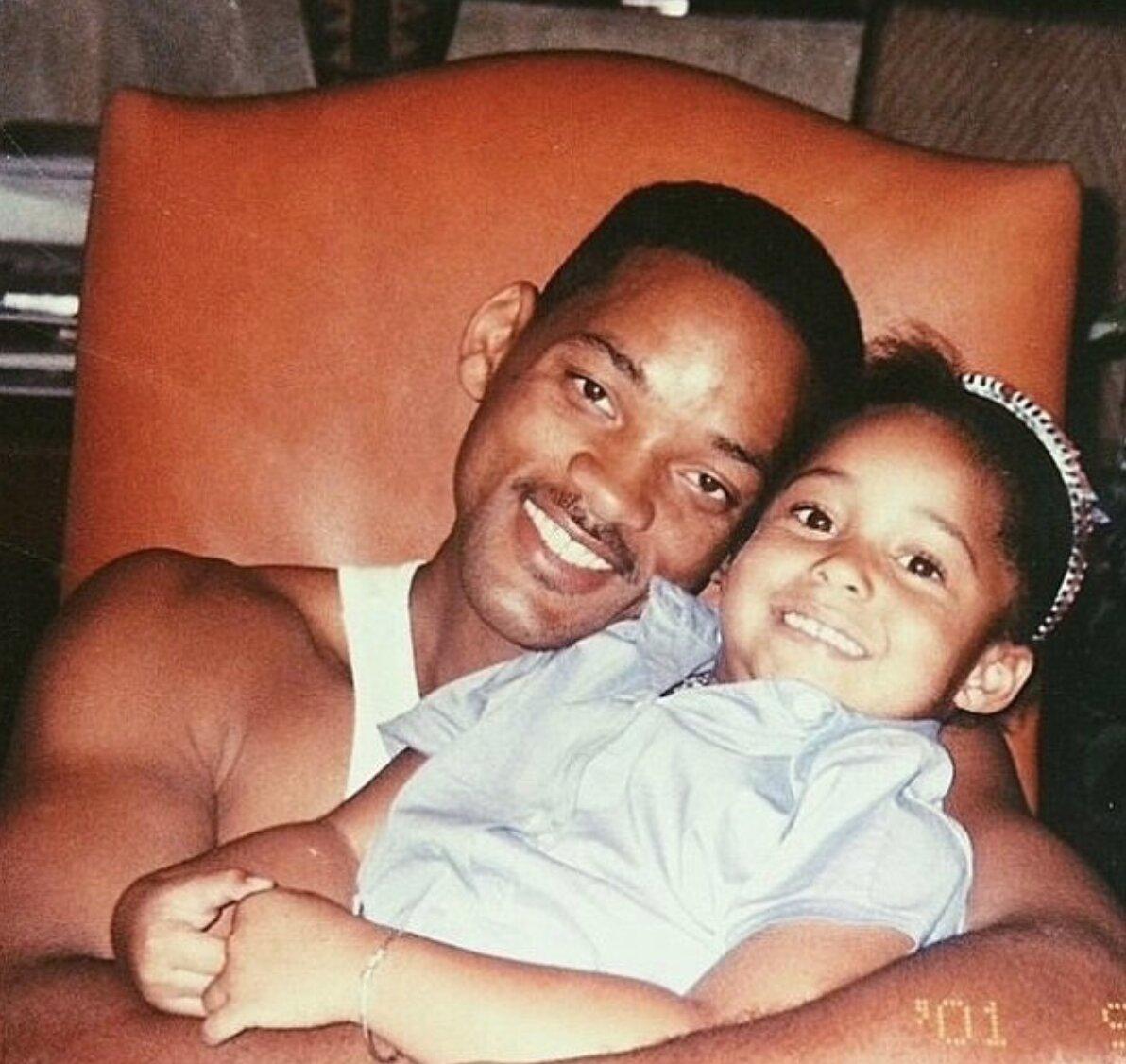 Article continues below advertisement
Jaden, 20, previously said of the influencer, "Jordyn is one of the first people I ever met, we've been friends since a few days after I was born and always will be." In fact, the rapper was the one who first introduced Jordyn to Kylie when the trio was in middle school.
It's unclear how Jordyn's parents first became friends with Will and Jada, but her mother Elizabeth works in the entertainment industry as a photographer and talent/brand manager while her late father John, who passed away in 2017 following a brief battle with cancer, was a television sound engineer.
On Jordyn's 21st birthday in September, Will gave the brunette beauty a special shout-out on Instagram. "Happy 21st Jordy! I am proud of all that you are, and excited by the prospects of what you will become," the 50-year-old wrote next to a picture of the pair taken in 2001. "Enjoy your next trip around the Sun... it's a special one."
Jordyn confirmed on Feb. 26 that she would be appearing alongside Jada on Red Table Talk with a video posted to her Instagram story. In the clip, the LA native can be seen sitting on the talk show's set.
Article continues below advertisement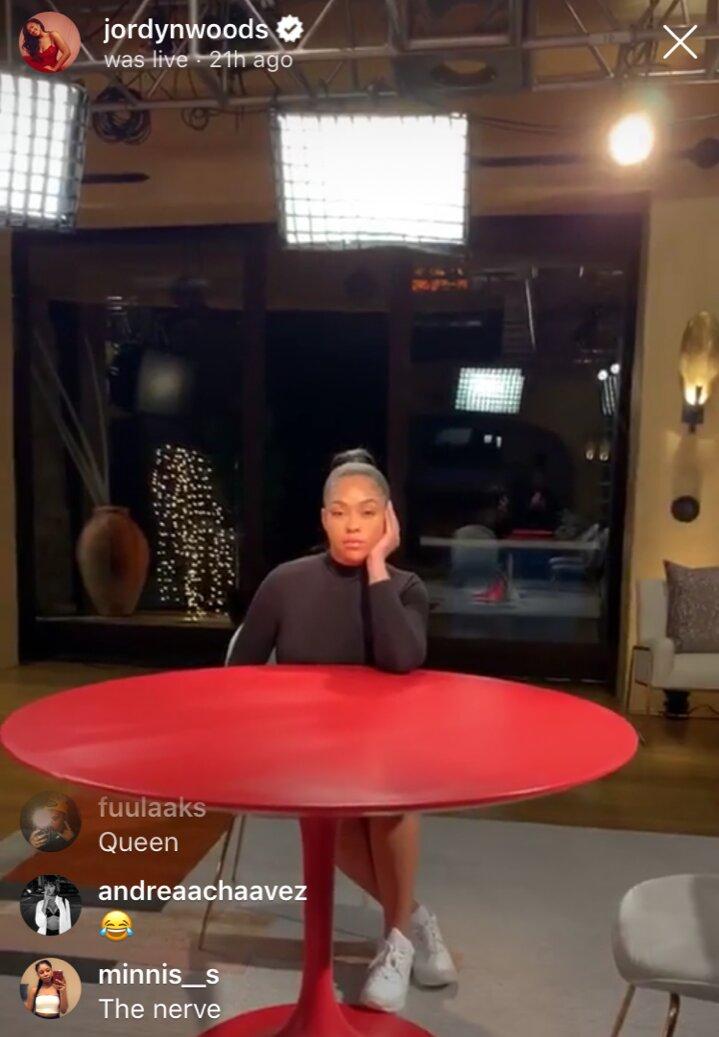 How to watch Red Table Talk:
The web series, available exclusively on Facebook Watch, can be streamed by anyone with a Facebook. The program — which is co-hosted by Jada, her daughter Willow Smith, and her mother Adrienne Banfield-Norris — currently has 26 episodes posted on its Facebook page.
Article continues below advertisement
Wait, did Jordyn sign an NDA?
According to a source, Jordyn signed an "ironclad NDA" with the Kardashians that may prevent her from speaking out about the Tristan scandal. "She can't talk about the family, so it's unclear what she's going to be able to say to Jada," the source told People magazine. "She can apologize but can't talk about anything really beyond that in terms of the family."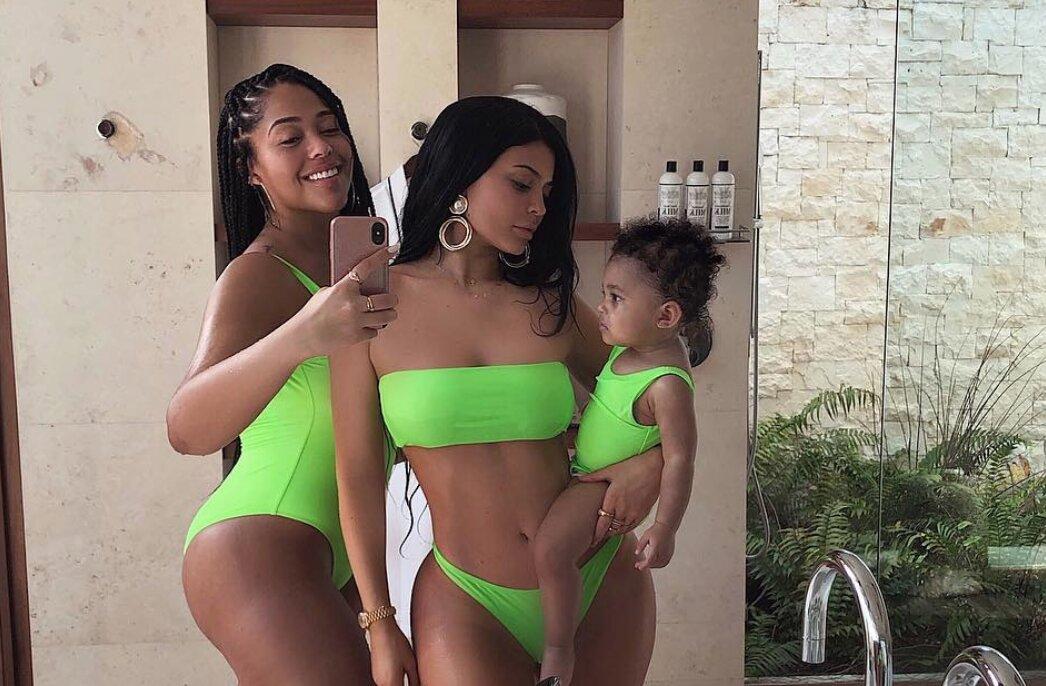 Article continues below advertisement
Even if she's unable to give details about the encounter, there's no denying that this interview will be must-watch TV.
When does Red Table Talk air?
Jordyn's episode airs this Friday, March 1, on Facebook Watch — and fans are already losing their minds over what the Kylie Cosmetics collaborator might reveal.
"Jada and RTT thank you for giving Jordyn a voice to speak her truth. I'm so tired of the subliminal messages from the other side. Let her say what she [has] to say and move on with her life," one commenter wrote.
Another added, "It will be definitely interesting what she has to say… she has a right to tell her story but it still doesn't change the fact of what she did. I don't care if she comes out [and] says Khloé and Tristan [weren't] officially together, some things [are] off limits."
We'll be glued to our laptop screens to watch the drama unfold!