Will Jughead Jones Be Another Main Character to Die This Season on 'Riverdale'?
On the special 100th Episode of 'Riverdale,' the trailer teases that another main character may be dead. Is Jughead Jones dead on the series?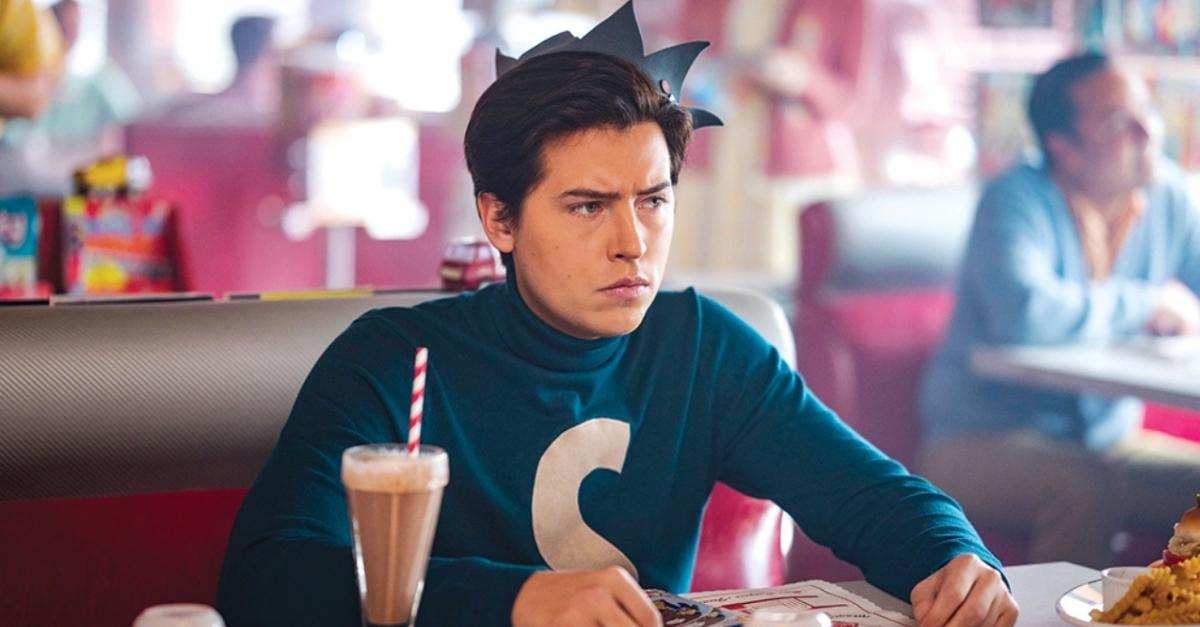 Spoiler Alert: This article contains spoilers through Season 6, Episode 4 of Riverdale.
Audiences saw Season 6 of Riverdale begin with a special five-episode event arc called "Rivervale." This event has already delivered some of the most shocking moments ever — from the murder of Archie Andrews (KJ Apa) to long-awaited crossovers with everybody's favorite witch, Sabrina Spellman (Kiernan Shipka). With ghosts, curses, witches, human sacrifices, and demons, things in Rivervale are definitely much creepier and darker than in Riverdale.
Article continues below advertisement
With all the strangeness that has been going on this season on "Rivervale," it's only fitting that its final episode will be epic. For the past four episodes, fans have been trying to figure out what exactly Rivervale is. A dream dimension? An alternative universe, perhaps? Archie's coma fantasy, maybe? Thankfully in Episode 5, which also marks the series 100th episode, "The Jughead Paradox," the mystery will finally be revealed.
In a sneak peek of the special episode, an important plot seems to be Jughead Jones' (Cole Sprouse) seemingly dead body. Is Jughead actually dead? Keep reading to find out what we know and what's in store for viewers for the ending of this trippy five-chapter series.
Article continues below advertisement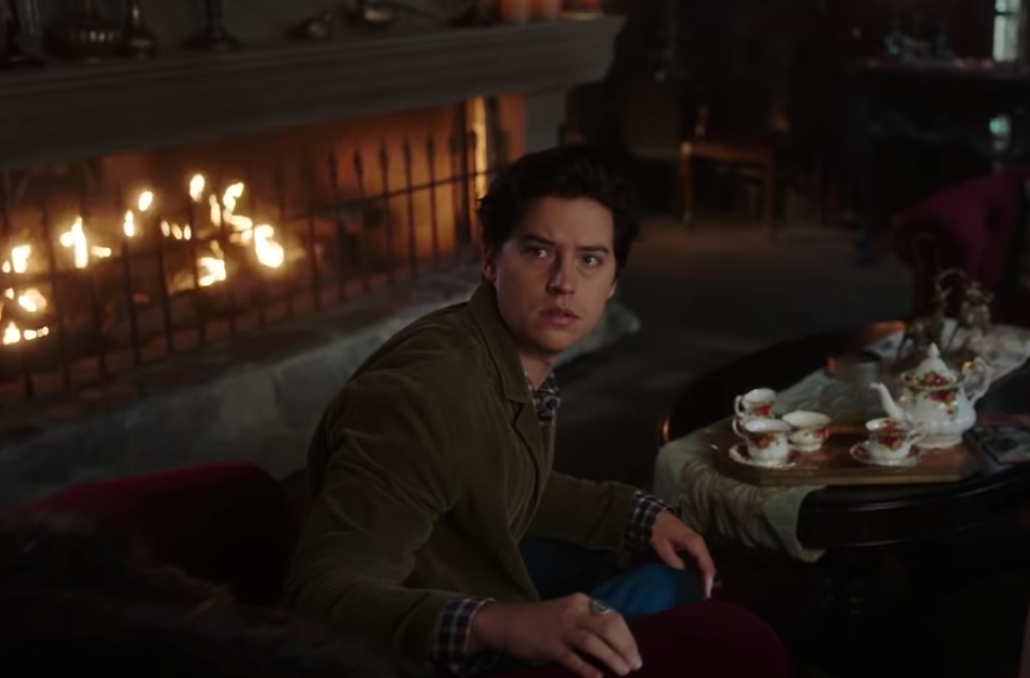 Is Jughead Jones actually dead on 'Riverdale'?
Episode 5 will primarily revolve around Jughead, who has served as the narrator of the "Rivervale" event and who desires to investigate the troubling events of his town. While Jughead tries to examine the strange hallucinations he's having, he will realize that Rivervale and Riverdale may be two parallel universes connected to one another.
Article continues below advertisement
So in the teaser, when you viewers see a dead Jughead in the morgue, it could possibly be just one of Jughead's hallucinations, which would mean that he is not dead. Or at least only dead in one universe and not the other.
Cole Sprouse discussed the upcoming 100th episode of Riverdale with TVLine and shared, "This episode does a really great job discussing why the world exists the way it does and also brings back a lot of the parts of the show that fans have really enjoyed. There's a lot of interaction between the cast. There's a lot of world-building and lore questions that are answered. And we get to play around with multiple Jugheads and various attitudes."
Article continues below advertisement
If there are several Jugheads running around in Episode 5, then maybe the real Jughead did not die but a version of him has died. Cole also talked about the Jughead seen at the morgue and said, "This Jughead is grasping a comic book that details outright events that Rivervale Jughead has been living, which then brings in this sort of handout more meta question about if his life is actually predetermined, if something is writing this."
Article continues below advertisement
He continued to say, "Or if his decisions actually make sense or they're pre-constructed and it initially causes Jughead to spiral, but then it gets him to question like he normally does and investigate what's actually going on."
We don't know if the real Jughead dies or not just yet, but hopefully, he will be alive at the end of the episode because creator and showrunner Roberto Aguirre-Sacasa told Variety, "Death is definitely coming to Riverdale, and it is definitely permanent."
The special 100th episode of Riverdale airs Dec. 14 at 9 p.m. EST on the CW.