Angel Theory Answers Whether Her 'TWD' Character, Kelly, Is a Boy or a Girl (EXCLUSIVE)
In an interview ahead of the season premiere, actor Angel Theory answered a popular question about her character: Is Kelly a boy or a girl?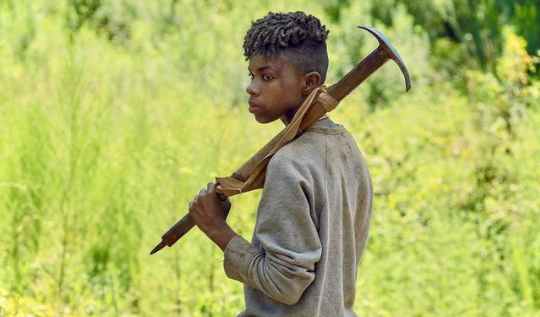 AMC's popular post-apocalyptic, zombie-ridden series The Walking Dead has returned, following the characters in the aftermath of the Whisperer War. Most of the cast from the previous season are returning, including Angel Theory, who plays Kelly.
Ahead of the season premiere, Angel talked with Distractify about her character and to answer one of the most-Googled questions about Kelly: Is she a boy or a girl?
Article continues below advertisement
Kelly was a boy in the comics.
Die-hard The Walking Dead fans will know that Kelly's original character was a man — a tall, burly, bald, Black man. But the Kelly Angel portrays is almost entirely the opposite. The character we see on-screen dresses very androgynously, similarly to Angel's own style.
According to Angel (who laughed when asked about Kelly's gender), the showrunners really altered Kelly as a character to be more like Angel, even down to the clothing she wears!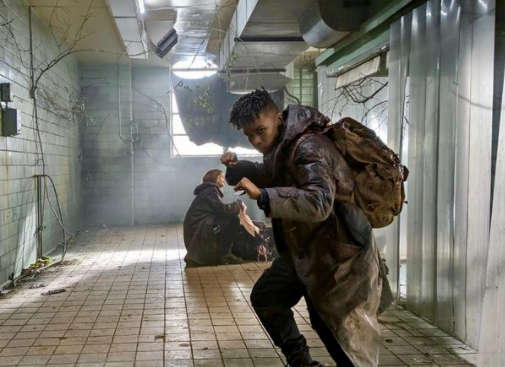 Article continues below advertisement
"Even growing up, I've always been seen as like the tomboy," Angel said. "I'm a very comfortable person — when I dress, it's sweatpants, hoodies, sweaters, jackets, like I'm chill."
Angel said the earring and necklace Kelly wears on the show are the same ones she wears almost daily outside of filming.
"When I got there, I had no idea how they were going to dress Kelly or what wardrobe was going to look like, so I was really being just open-minded," she said. "They actually already liked my style and just gave me things that just fit me [as Kelly]."
"I had no idea — I didn't even know Kelly was a guy, and then once we started off with the show, it allowed me to basically take the reigns with that and just have my own style," she continued.
Article continues below advertisement
Kelly was moulded to be more like Angel Theory.
But Kelly's character matches Angel even beyond that. Shortly after Angel had started filming, she said the show's creators reached out to her in an email, asking if they could incorporate some of Angel's personal experiences into the show, specifically her journey with her hearing loss.
"Eventually they just kind of realized, we don't know what's going to happen with [my] hearing loss journey, so just to be on the safe side, let's incorporate it into the show and let that be seen," she said.
Article continues below advertisement
She said by incorporating her real experiences into Kelly's character, even she was able to see just how far she's come in her journey.
"I think it's been a very beautiful thing to see bits and pieces of my actual reality, seeing it on screen," she said. "And while I'm watching myself as Kelly going through this, it just made me realize how strong I ended up having to be in my real life."
"They're so good at having so many different demographics and different people with different stories and it's not all the same," she said of the show's creators. "Hearing loss and deafness is not all the same, everyone goes through it differently and I just thought it was a beautiful thing that they incorporated into the show."
The Walking Dead airs Sundays at 9 p.m. ET on AMC.