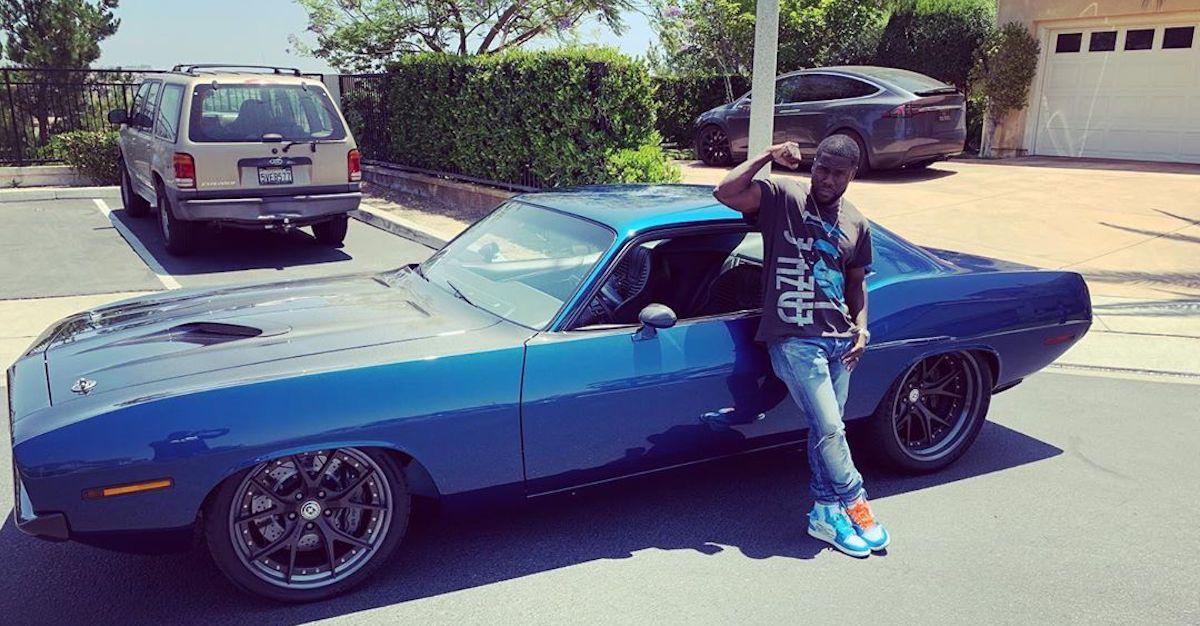 Kevin Hart Is Doing "Great" and Expected to Make a Full Recovery From Car Accident
Comedian and actor Kevin Hart opted to stay local over Labor Day weekend but shocked many fans when he made headlines for being involved in a serious car crash.
Article continues below advertisement
Many outlets are reporting that the car aficionado's injuries are much more serious than meets the eye. So is Kevin Hart really paralyzed? What's going on with the comedian's health right now? Keep reading to find out.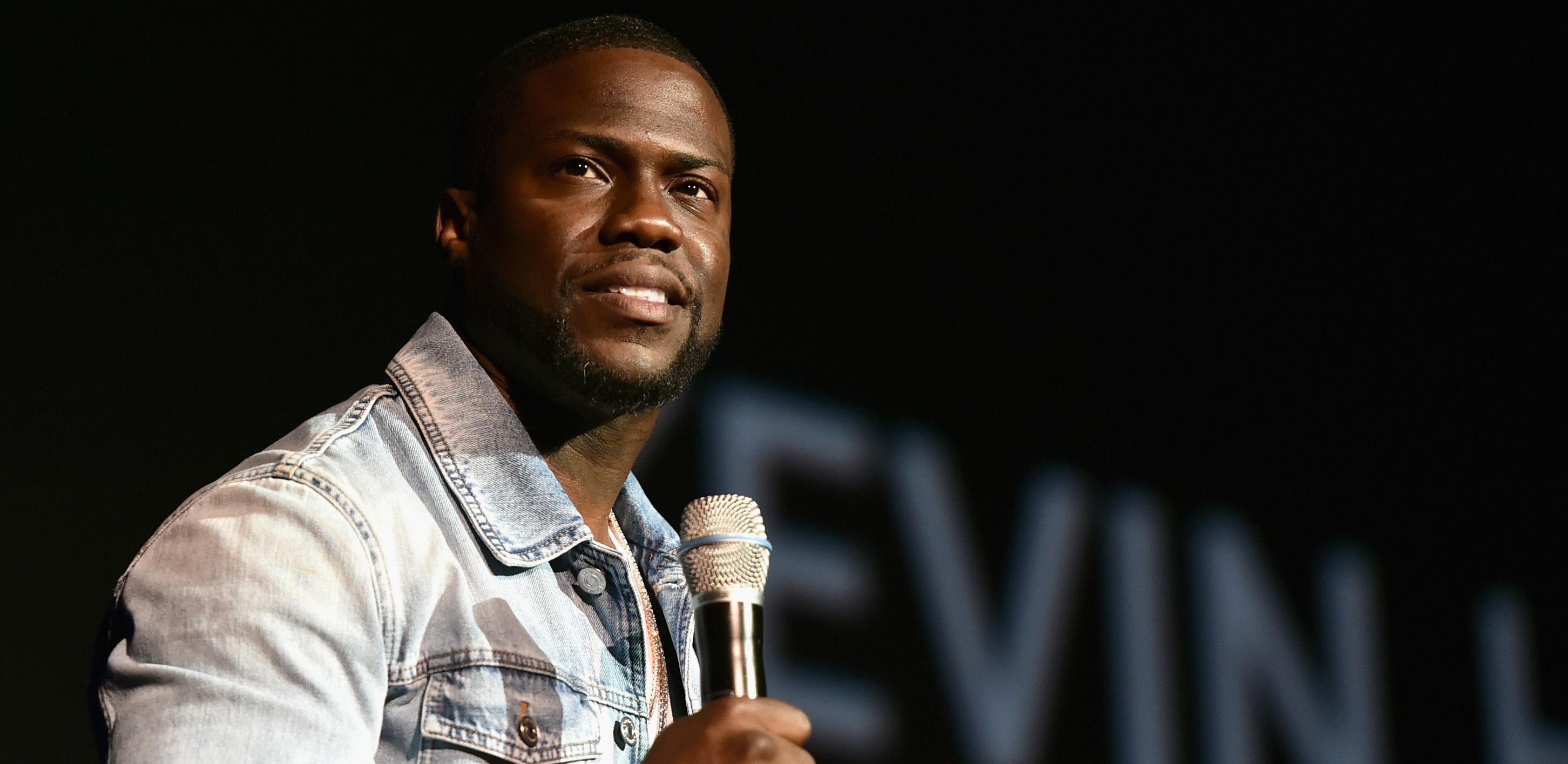 Article continues below advertisement
Is Kevin Hart really paralyzed? Internet trolls incorrectly reported his condition.
Car accidents are nothing to joke about, but Kevin Hart's misfortune has sadly been turned into fake news since it occurred on the morning of Sunday, Sept. 1.
According to a California Highway Patrol report obtained by CNN, driver Jared Black lost control of Kevin's electric blue 1970 Plymouth Barracuda shortly after midnight while driving on Mulholland Highway, which led it to go off the road and roll down an embankment.
Article continues below advertisement
And while the California Highway Patrol reported early on that Kevin sustained "major back injuries," some outlets ran with this news and began printing that the Night School actor had been paralyzed from the neck down.
On Sept. 2, just one night after the accident — where Kevin was injured alongside two others — his wife, Eniko Parrish, broke her silence to report on her husband's state. In an interview with TMZ, the 35-year-old model said, "He's great" after his surgery. "He's going to be just fine." The couple share 2-year-old son, Kenzo.
Article continues below advertisement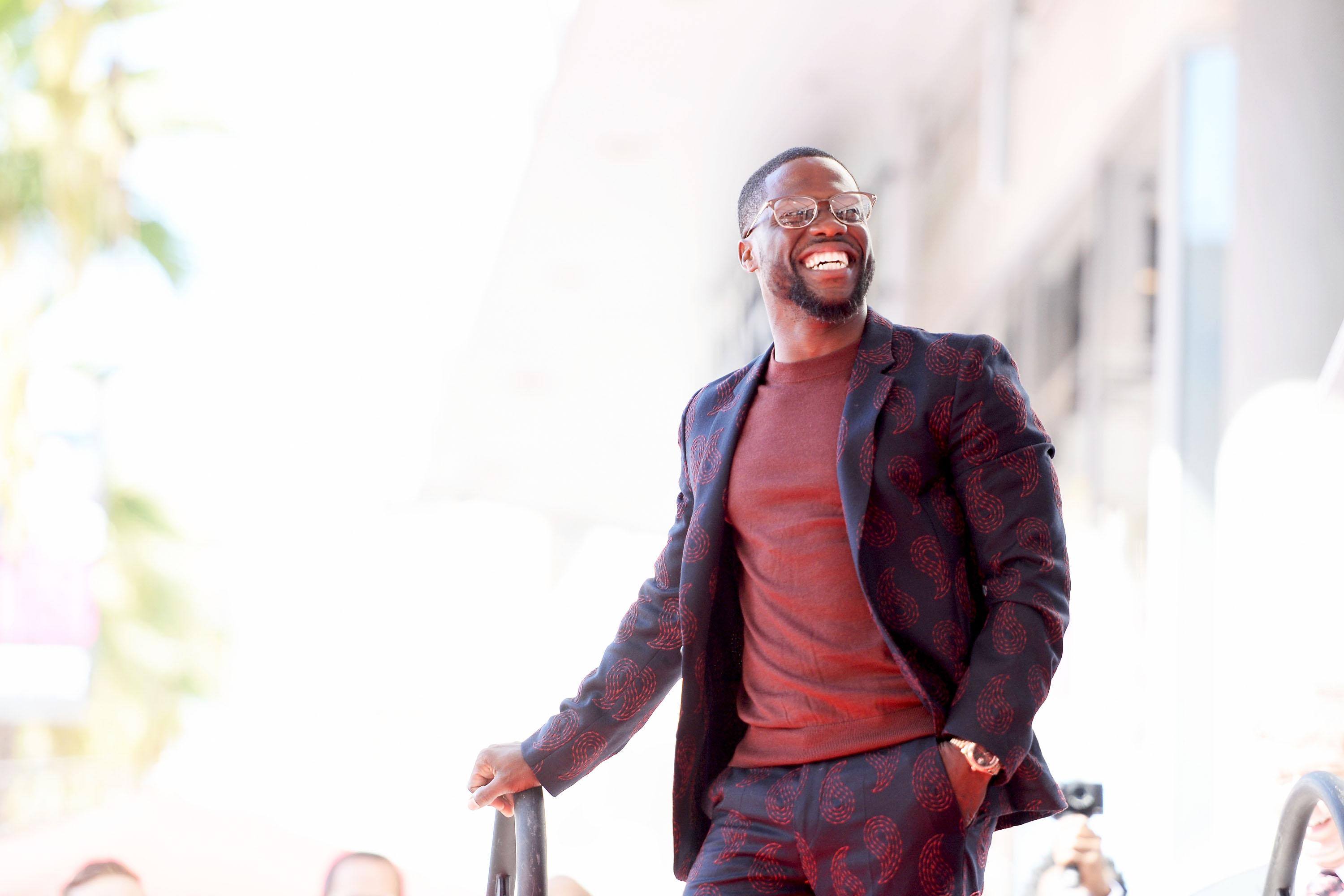 Kevin is not paralyzed and was, in fact, the first to walk away from the accident. "According to a witness," TMZ reported, "a member of his security team showed up in an SUV and picked him up" so he could go to his nearby home and receive medical attention.
Article continues below advertisement
Jared, who was driving the car, was airlifted to UCLA Medical Center and is surrounded by family during his recovery. Jared's fiancée Rebecca Broxterman, who was sitting in the vehicle's backseat, was pulled out by firefighters without major injuries.
Celebrities show their support for Kevin Hart.
Article continues below advertisement
But The Rock took a more serious tone on Sept. 2 when he posted his best wishes for Kevin's recovery on his Instagram page. Alongside a picture of them riding camels on the set of the latest Jumanji movie, The Rock wrote, "Stop messing with my emotions, brother @kevinhart4real. We have a lot more laughing to do together. Love you, man. Stay strong."
Article continues below advertisement
The Rock wasn't the only star to share his support for Kevin Hart following his terrifying car accident. Bryan Cranston, who worked with Kevin on The Upside, also took to Instagram to write, "I've just heard that @kevinhart4real was injured today in a car accident in Los Angeles."
"Let's all send him positive energy and healing thoughts," the Breaking Bad star continued. "He's a good human. Get well soon, brother."
Arsenio Hall, along with a slew of other comedians, also took to Instagram to wish Kevin the best. "The car can be replaced. But the comedy world could never replace @kevinhart4real," wrote the Coming to America star.
Kevin Hart and his family are in our thoughts and prayers, and we hope he makes a full recovery.