There's something about a great Hollywood bromance that makes you feel all warm and fuzzy.
Now one of the key aspects of any good bromance are the participating bros' willingness to roast each other, day-in, day-out. And there's one Hollywood bromance that has some of the best roasting to be found on social media.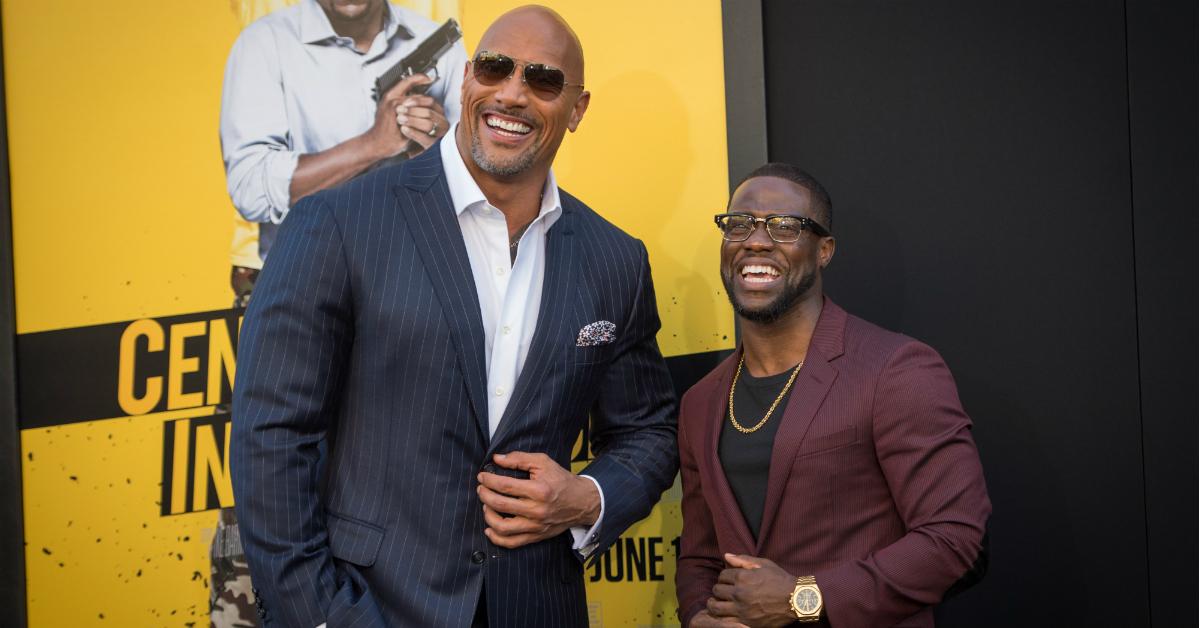 There's pretty much no place where these two guys won't rib each other.
Most recently, The Rock celebrated the newest addition to his family, Tiana Gia Johnson. A short time later, he shared another touching post-labor photo of him cradling a newborn. One that looked identical to the picture of him cradling Tiana.
Hart found it so funny he shared it on his own Instagram page. But it's only fair because the comedian's gotten his digs in on The Rock himself.
Like when he pulled out this amazing impression on the set of Jumanji.
The Jumanji roasts weren't just on set either, the insults were amped up during the press tour, where The Rock called Hart's attempt at pronouncing words in another language "offensive."
Hart wasn't a fan of this woman's T-shirt either, even joking that he "accidentally" spilled cranberry juice on her shirt to ruin it. The look on Hart's face says it all.
He also calls the former WWE Heavyweight Champion of the World "a stronger version of Lavar Ball." I'm dead.
The Rock sometimes throw insults at Kevin Hart out of nowhere while he's doing cardio and talking about something else.
The best "bit" is when they get in each other's videos that they're uploading to their respective Instagram accounts.
Here's the same hilarious interaction from the Rock's angle.
They did the same thing for their movie, Central Intelligence.
Whether the production was halted by legitimate fire concerns... Or the two were just trying to get some stunt work in - they kept hilariously ruining each other's social media posts.
Hart also took some of the Rock's individual Instagram posts and singled them out for the parody treatment. If you don't watch any of the other videos in this article, please, please, please watch this one.
The Rock won't even leave Kevin Hart's comments section alone on his Instagram page. Like when the comedian uploaded this shirtless photo of himself chilling on a boat while on vacation and The Rock made a simple, friendly request.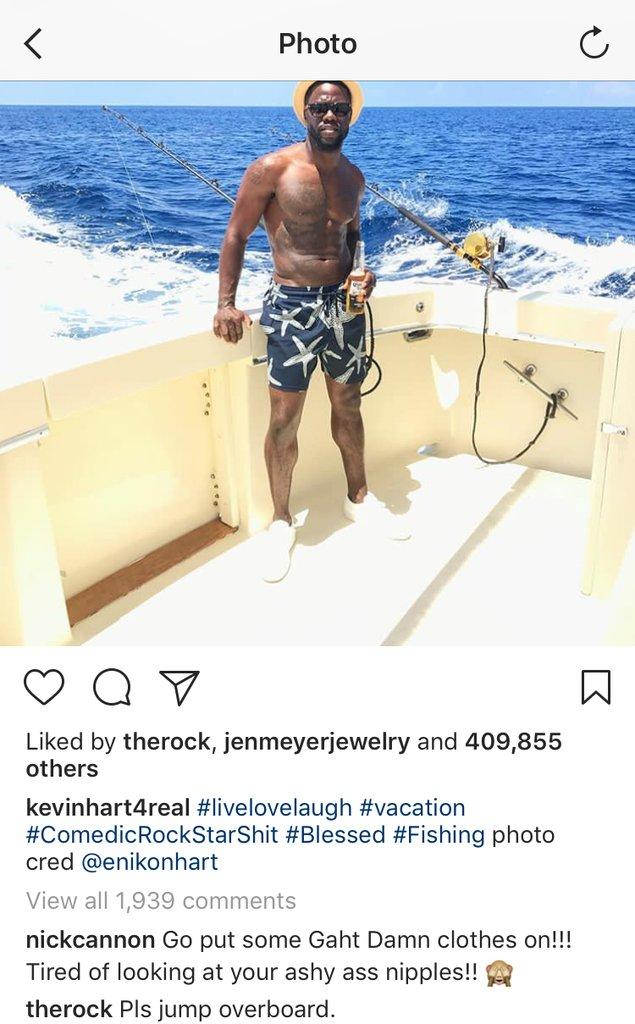 Their mutual, playful roasting of one another fit perfectly with the BBC segment, "Playground Insults."
Then there was the time everyone was laughing at a childhood picture of The Rock on Ellen, so the most electrifying man in sport's entertainment decided to blow up Kevin's spot by getting a picture of him as a kid for all the world to see.
I could listen to these two make fun of each other all day, and seeing as Jumanji grossed nearly $1 billion worldwide, it looks like there's going to be enough back-and-forth material between the two of them to do so.