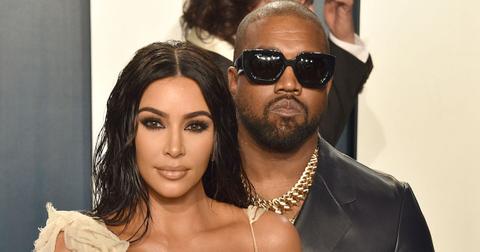 This Might Be the Craziest Kim Kardashian and Kanye West Divorce Rumor Yet
By Shannon Raphael

Updated
KUWTK star Kim Kardashian and rapper Kanye West are one of Hollywood's most famous couples, so it's not surprising that the pair often faces the rumor mill when it comes to the status of their relationship. Kanye is known for strong opinions and controversial interviews, and reports often circulate that Kim has had enough of her marriage (despite continuing to make public appearances with her husband).
Though he used to rap about gold diggers and bashing his haters, Kanye shifted his focus to religious music and his famous Sunday Services in 2019. His strong religious beliefs are now the source of yet another set of divorce rumors. Many are now saying that the pair will soon announce a split as a result of Kanye's religious devotion.
Is Kim Kardashian divorcing Kanye West? Find out what the latest speculation is, and how the two are proving naysayers wrong with their united front.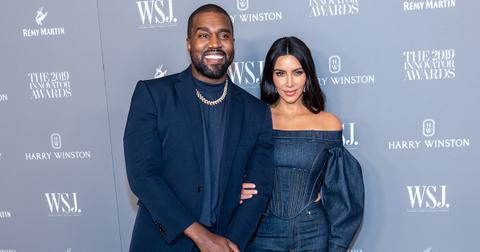 Is Kim Kardashian divorcing Kanye West?
After Kim's notorious 72-day marriage to former NBA player Kris Humphries in 2011, many thought that her high profile relationship with Kanye West would face a similar fate. But, the couple has been together since 2012, and they have welcomed four children together since marrying in 2014.
His 2016 mental breakdown and Kim's Paris robbery were just two instances when the couple faced the most speculation about the state of their marriage, though the rumors have never really stopped since they got together.
The latest reports indicate that Kanye and Kim began seriously considering divorce after Kim baptized three of their kids in Armenia in October of 2019.
Kanye was noticeably absent from the baptisms of Saint, Chicago, and Psalm, though Kim's sister, Kourtney Kardashian, was there with her kids for it. A source told NW Magazine that "Kanye flat-out refused to go to Armenia, and at one point, tried to tell Kim she wasn't going either."
Kanye's lack of presence at the christening did have fans wondering if this was a sign that there was trouble in paradise, since he was there when his eldest daughter, North, was christened in Jerusalem in 2015.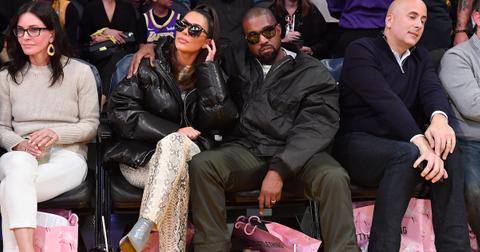 The source also said that Kanye had wanted his three youngest kids to be baptized at a Sunday Service, but Kim was insistent on doing it in the place where her family is from. It was also reported that Kim was growing frustrated with Kanye's "holier-than-thou" attitude in the wake of his religious devotion.
Some fans also thought that a divorce was imminent because of their recent attendance at a Lakers basketball game. When the two were put on screen for the Kiss Cam, Kanye looked to refuse his wife's kiss. Instead, she gave him a peck on the cheek.
According to rumors, Kim has been quietly preparing and organizing for a divorce.
Kanye and Kim have made many public appearances since the split rumors.
If the couple did feud about the christenings or the Kiss Cam, they're not showing it. They have been publicly spotted together many times since the christening, and Kim has only spoken out about how much she respects and admires Kanye's focus on religious music and his Sunday Service.
In an interview with Architectural Digest in February of 2020, Kanye said that his favorite thing was Kim, and Kim explained that their kids often sing Kanye's music from Jesus is King around the house.
The two also attended the Vanity Fair party after the 2020 Academy Awards together and posed for photos on the red carpet. They also went to the Kobe and Gigi Bryant's memorial service together with Khloe Kardashian and Kris Jenner on Feb. 24.
Though they continue to appear together and gush about one another in interviews, because of their level of fame, it's unlikely that Kim Kardashian and Kanye West will ever be able to put the divorce rumors to rest.
Season 18 of KUWTK premieres on March 26 at 8 p.m. on E!