Children Beware as Krampus Is Coming and He Knows When You've Been Bad
There are two sides to every coin. On one, lies Santa, on the other, Krampus. Is Krampus good or evil? Here's what we know this ancient folklore.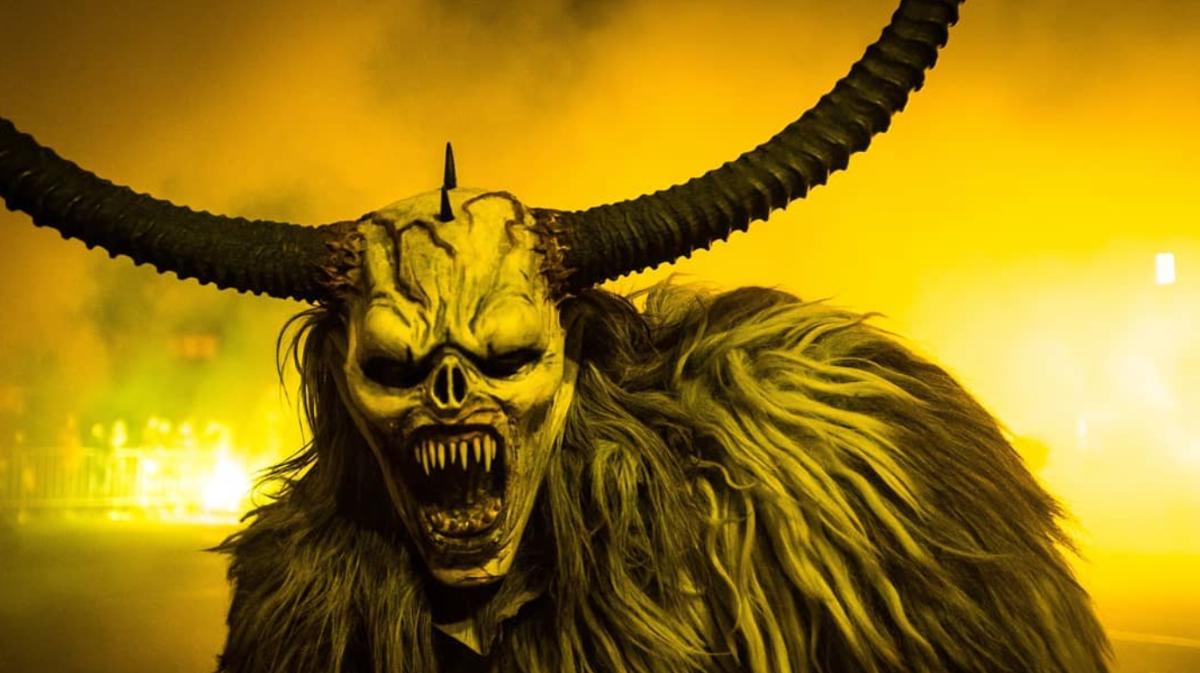 Who says spooky season has to end with Halloween? What's creepier than Christmas? A dead tree in your living room, a man breaking into your home to bring you presents, and of course an anthropomorphic goat who has come to punish the bad children. Oh, you've never heard of Krampus? Perhaps it's because you've been good this year. Is Krampus good or evil? Maybe the answer lives somewhere in between.
Article continues below advertisement
Is Krampus good or evil?
He is neither good or evil, as Krampus is a symbol of punishment or retribution. This folklore began in 12th century Germany, but has stretched as far as the United States when immigrants brought stories of a half man, half goat creature stealing bad children so he could devour them in his lair. As with most fairytales, it is ultimately a tool for teaching morality. Children be good, or Krampus will get you.
In Nors mythology, it is said Krampus is the son of Loki and Hel, the goddess of death. In all likelihood, his origins are derived from the Yule Goat, which marks the beginning of the winter solstice. It's no surprise that the meaning of Krampus evolved from a Pagan tradition, to that of a more Christian belief around the concept of good vs. evil. One minute you're celebrating Yuletide and the arrival of colder, darker months, the next thing you know it's all Saint Nicholas and Christmas.
Article continues below advertisement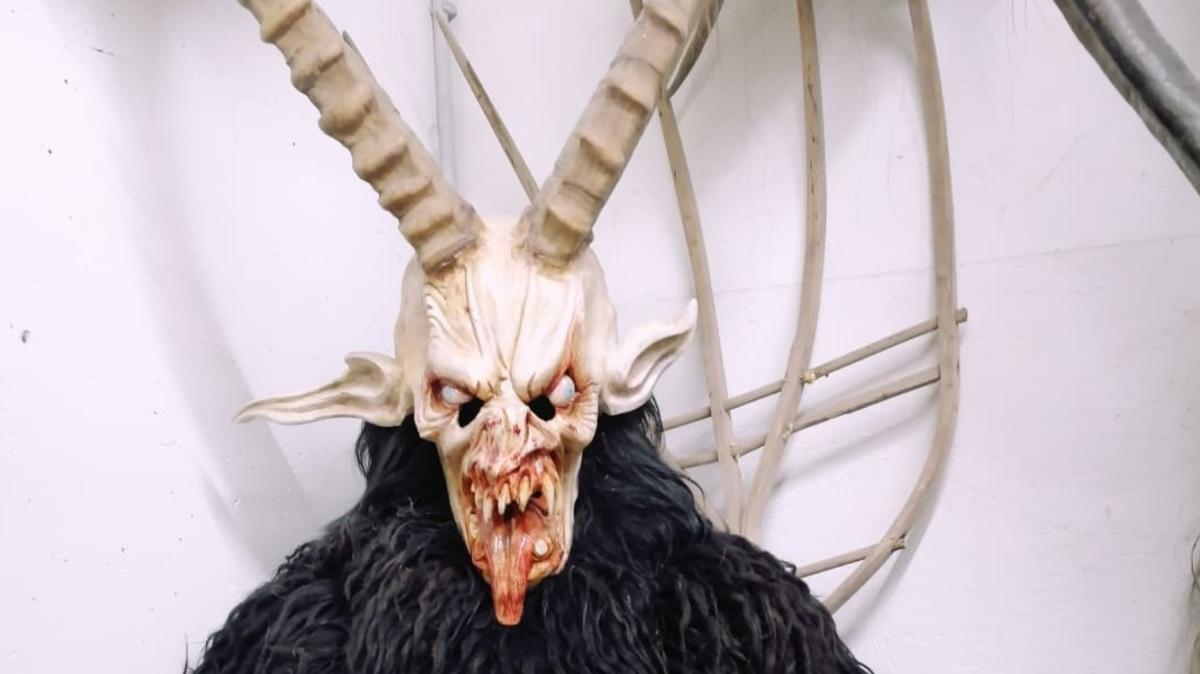 Krampus has his own holiday.
Krampusnacht, which literally translates to Krampus Night, is celebrated Dec. 5, the night before Saint Nicholas Day. On that night, children leave boots on their doorsteps in hopes that Saint Nicholas will ignore them and bring presents. If you've been bad, or naughty, Krampus is said to leave a lump of coal in your boot then beat you with a birch stick.
Article continues below advertisement
In reality, men get drunk and dress up as Krampus, chasing children through the streets. Traditionally, the costume is comprised of a hand-carved wooden goat mask as well as a suit made of sheep or goat skin. In modern celebrations, faux fur is usually used. The myth of Krampus says he wore chains around his ankles to warn the children. To mimic this, people wear a belt of cowbells.
Article continues below advertisement
Some people choose to treat Krampus as some sort of anti-Christmas symbol which is obviously absurd. You cannot have one without the other. It would be like having a sunrise without a sunset. It's strange that that folklore of Krampus was abandoned and seemingly absorbed by Santa who now leaves coal in the stockings of bad children, while rewarding the good ones.
It's possible that his appearance was too much like the widely accepted Christian description of the devil, which largely not very playful. Whether it's Saint Nicholas or Krampus, we'd all do well to remember that he sees us when we're sleeping, he knows when we're awake, he knows when we've been bad or good so we better be good for goodness sake.