This Is Your Friendly Reminder to Make Sure There Isn't a Deadly Snake Just Chilling in Your Christmas Tree
A family found a boomslang snake inside their Christmas tree. Here's how they got rid of it, as well as an explanation for how the snake got inside.
In 2020, an owl was found hiding inside the Rockefeller Christmas tree. The story, for the most part, was cute. Rocky, as the owl was named, was sent to a wildlife rehabilitation facility to recuperate after being discovered inside the tree. Within days, he made a full recovery and was able to return to the sky.
Article continues below advertisement
Fast forward to this holiday season, and we have yet another tale for you about a wild animal caught inside the branches of a Christmas tree. But this story isn't as heartwarming as Rocky's was. The location is much different, as the tree was located inside of a family's home. And the animal found was far more dangerous than little Rocky the owl.
Keep scrolling to learn what this family did after finding an extremely deadly animal just hanging out in their Christmas tree.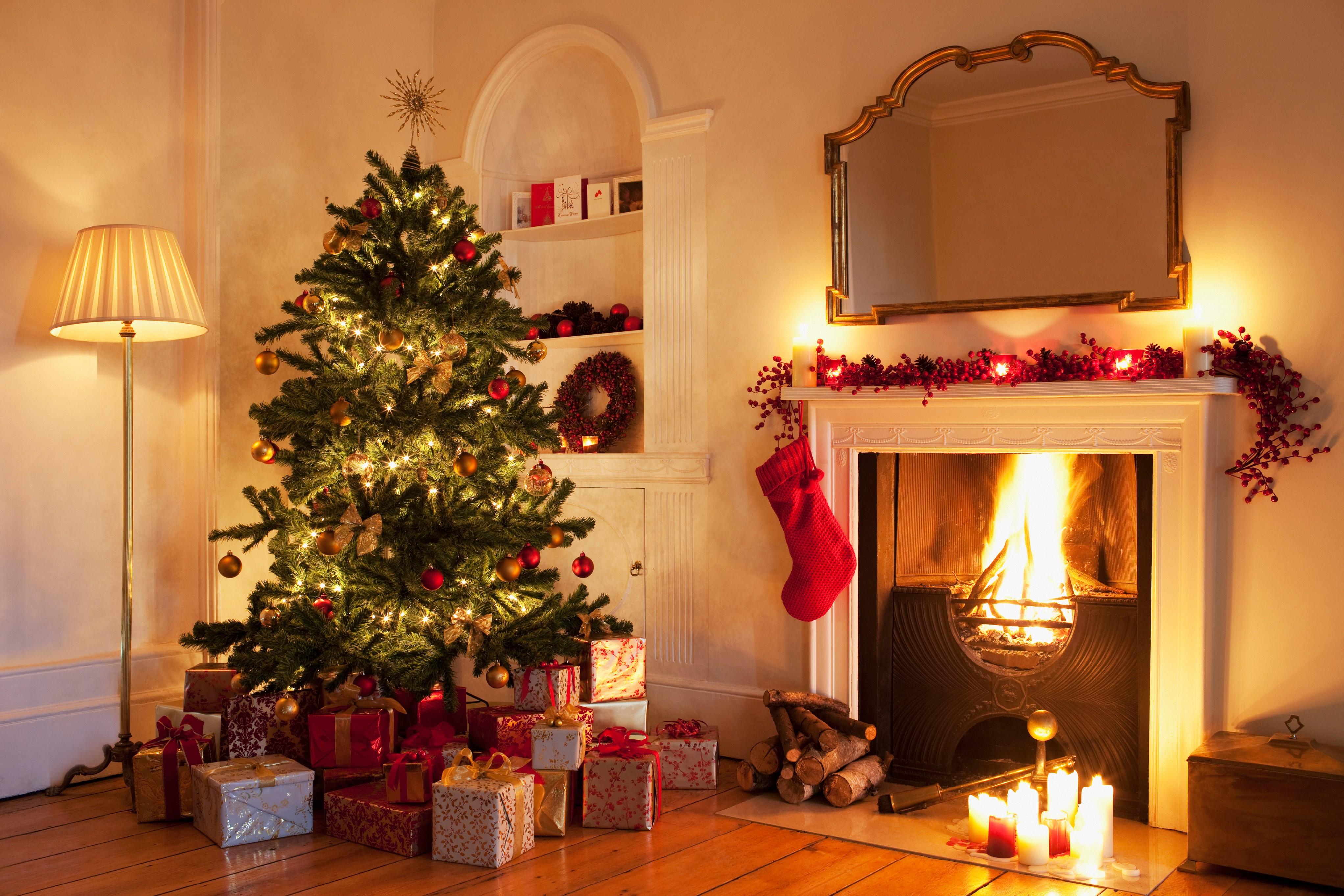 Article continues below advertisement
A family found a venomous snake hiding inside their Christmas tree.
Talk about a Christmas scare, right? After the Wild family of Cape Town, South Africa, finished hanging ornaments on their tree, they were scared witless when they spotted a venomous snake poking its head out from behind a bauble.
"We'd just decorated the tree and the kids were putting the presents beneath it before turning the lights on," said dad Rob Wild to Mirror.
He continued: "We were admiring our work when my wife Marcela pointed to our two cats and said she thought there might be a mouse in the tree as they were staring at it."
However, as Marcela took a closer look, she discovered there was a snake inside the family's tree. "She gave a shriek and shouted 'snake' and we all got back," Rob said.
Article continues below advertisement
He then did a quick Google search and confirmed that this wasn't just any snake —it was a boomslang snake.
This super shy and non-aggressive species looks anything but dangerous. In fact, up until 1957, it was considered to be completely harmless. But when world-renowned herpetologist, Karl P. Schmidt died after being bit on the thumb by one of these guys, scientists realized that the boomslang contained highly toxic venom that could slowly poison humans.
Article continues below advertisement
Immediately, the family sent photos to snake catcher Gerrie Heyns, who at first thought this was just a big joke. "I thought it was one of my fellow snake catchers trying to catch me out and closed down the photos after laughing," Gerrie told the outlet, But after hopping a phone call with Rob, he knew that was the real deal and headed to the family's home to capture it.
Article continues below advertisement
"It wasn't an easy catch as it was very nippy and it kept going up and down and round and round the tree and I was trying not to upset the decorations or lights," Gerrie explained, noting that he retrieved it with tongs, but placed his hand behind its head to make sure the snake could not bite him.
So, how did the boomslang snake get inside the Christmas tree?
It's unknown whether this family had a real or artificial tree. Regardless, Gerrie estimated that the snake (which was a female) had slithered inside the home at some point to get some shade. "Finding a tree inside was a bonus," for the snake, he said, "but sadly it was the family Xmas tree."
Since he captured the boomslang, she has been released into the wild and far away from any Christmas trees.