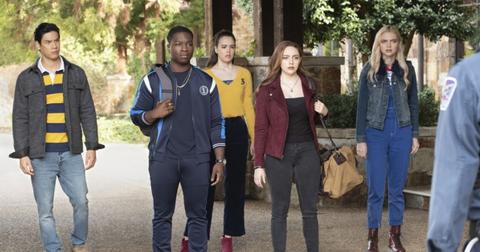 Did 'Legacies' Really Just Kill off THIS Major Character in Season 2?
By Gabrielle Bernardini

Updated
Wait, what?!
Fans have been wondering how Rafael Waithe (Peyton Alex Smith) has been psychologically linked to the Necromancer in Season 2 of Legacies, and viewers finally got their answer.
Unfortunately, our favorite werewolf was killed by Chad and since he is now "dead," the Necromancer is able to control him.
Article continues below advertisement
During the March 19 episode of The CW series, Raf finally confessed to his best friend Landon Kirby (Aria Shahghasemi) that he is dead and is now the Necromancer's puppet. In the final minutes of the episode, Raf asks his "brother" to kill him, but Landon refuses.
Unfortunately, the supernatural werewolf is taken over by the Necromancer and stabs Landon with the golden arrow. You know, the only known weapon that can kill a Phoenix.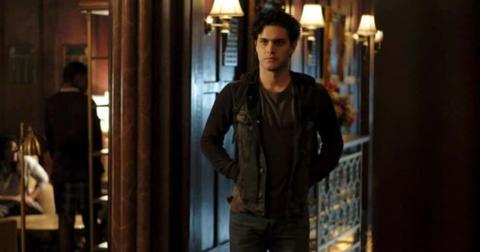 Article continues below advertisement
So, is Landon really dead on 'Legacies'?
Though things do not seem good for Landon right about now, we don't suspect that we've seen the last of Hope Mikaelson's (Danielle Rose Russell) boyfriend. We know that the teen Tribrid (werewolf, witch, and vampire) will find a way to save her man, and Raf, and Lizzie (Jenny Boyd) ... and Josie (Kaylee Bryant).
Currently, Hope is working on purging Dark Josie, but, what does this mean for Lizzie? The blonde witch's life was tethered to Landon's, so could she possibly be dead now too?
Well, if anyone can save the "Super Squad" it's Hope.
Article continues below advertisement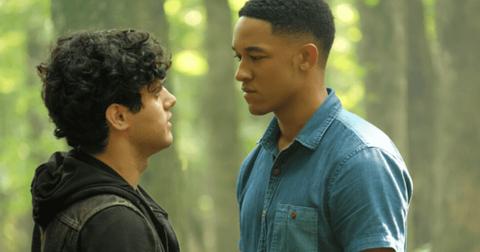 When audiences watched our favorite nerdy teen die at the hands of his friend, fans took to Twitter to share their reactions to the major cliffhanger.
"Thinking of how Hope is gonna feel when she comes back and Landon's dead," tweeted one fan.
Another person doesn't believe that Landon is truly dead, writing: "I doubt Landon is dead. I'll believe it when I see it. The prophecy said that he could be felled by the arrow it never said killed. So until further notice he's alive idc #Legacies."
Article continues below advertisement
This fan is still trying to cope with what the writers of The CW show cooked up for viewers, tweeting: "Raf is dead & has been for a while & was just forced to kill his brother. Landon was holding onto Raf not wanting to believe he was dead & got stabbed for it. Hope is gonna wake up discovering that 2 more people she loves are dead... #Legacies."
'Legacies' exec teases possible new romance between Josie and this character.
While we anxiously wait to find out the fate of numerous main characters in the supernatural series, the show also recently teased a possible new romance between Josie (before she turned evil) and the vampire Jade (Giorgia Whigham).
Article continues below advertisement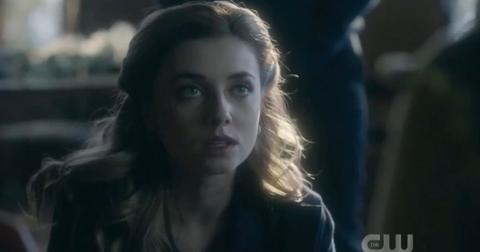 "We really like that story. Giorgia Whigham is somebody who I worked with on Scream and have always just thought very highly of and thought played really well into those prison world episodes. They're two characters that have history, and so we want to explore that side of Josie in the same way we want to explore romantic opportunities with all of our characters," executive producer Brett Matthews told TV Guide.
Catch new episodes of Legacies on Thursdays at 9 p.m. ET on The CW.