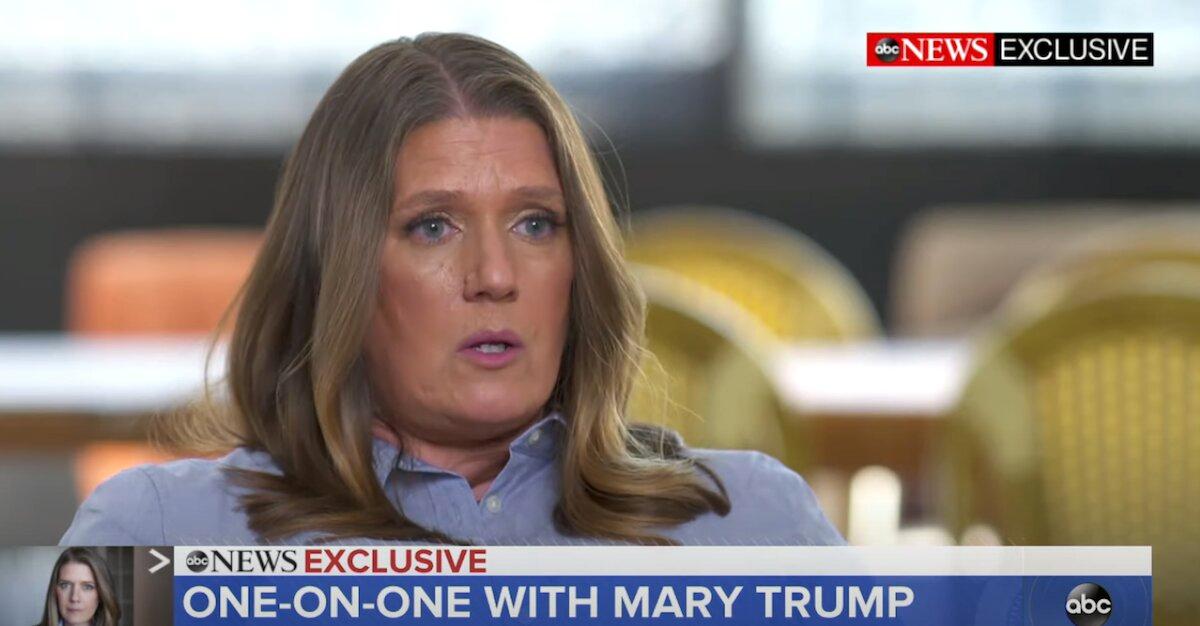 Much of Mary Trump's Personal Life Remains a Mystery
Is Mary Trump married? The registered Democrat, whose net worth has been a source of contention for years, briefly mentions her relationship status in her new book.
On July 14, Mary Trump's highly anticipated tell-all book, "Too Much and Never Enough: How My Family Created the World's Most Dangerous Man" — which details her uncle President Donald Trump's toxic upbringing and confounding journey to the White House — was published despite numerous objections from her famous relatives.
While Mary gives firsthand accounts of the commander-in-chief's antics, recalling incidents that occurred during countless shared meals and trips to Mar-a-Lago, she doesn't divulge many details about her personal life apart from a brief mention of her marriage to a woman.
Article continues below advertisement
Is Mary Trump married?
The 55-year-old reportedly states late in the book that she was previously married to an unnamed female, and that the duo has a daughter named Avary. The couple has since divorced.
Mary reveals that she rarely talked about her sexual orientation due to homophobic comments made by her family. She remembers one conversation with her grandmother, Mary Anne, in which they were discussing Princess Diana's funeral.
Article continues below advertisement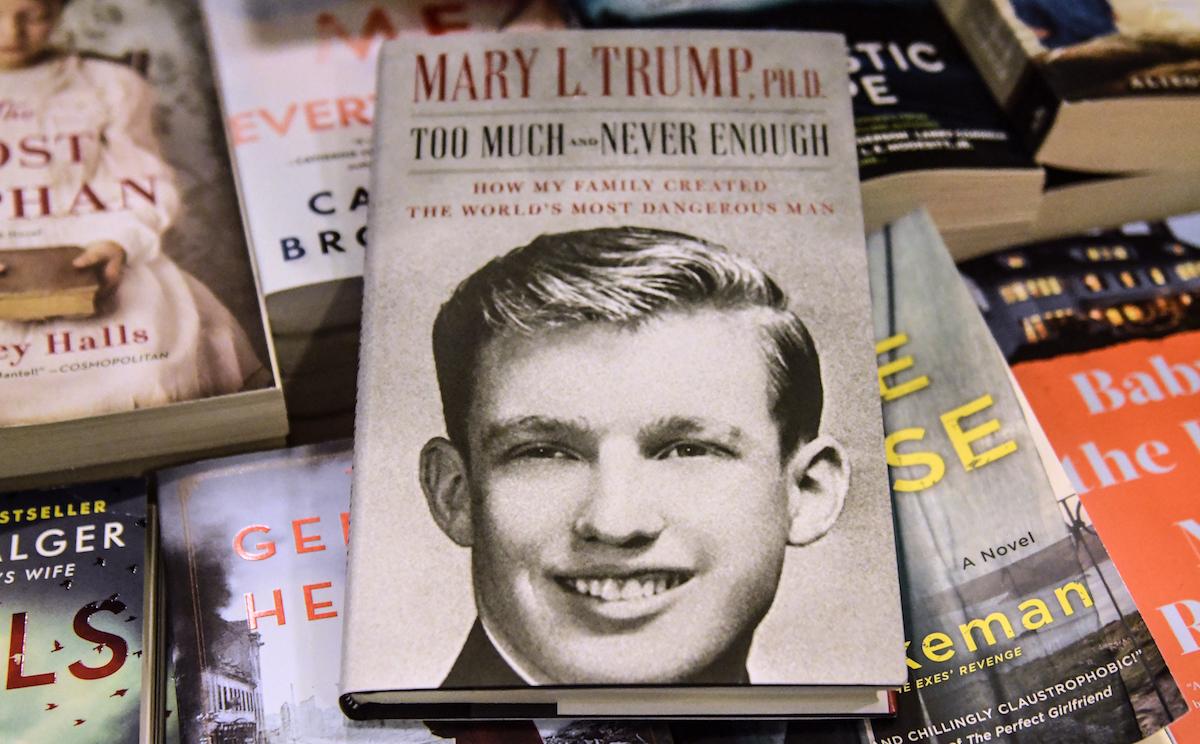 "When she had said with some vehemence, 'It's a disgrace they're letting that little f----t Elton John sing at the service,' I'd realized it was better that she didn't know I was living with and engaged to a woman," Mary writes.
Her relatives were also unaware that the June 1999 death of her grandfather, Fred Trump Sr., occurred just one week before she was scheduled to wed her fiancée on a beach in Maui. According to her author bio, Mary currently lives in New York with her daughter.
Article continues below advertisement
What is Mary Trump's net worth?
The psychologist's net worth is unknown due in large part to a settlement agreement she reached in 2001 after filing a lawsuit against her uncles and aunt to contest Fred Sr.'s will. Mary allegedly signed a nondisclosure agreement as part of the deal.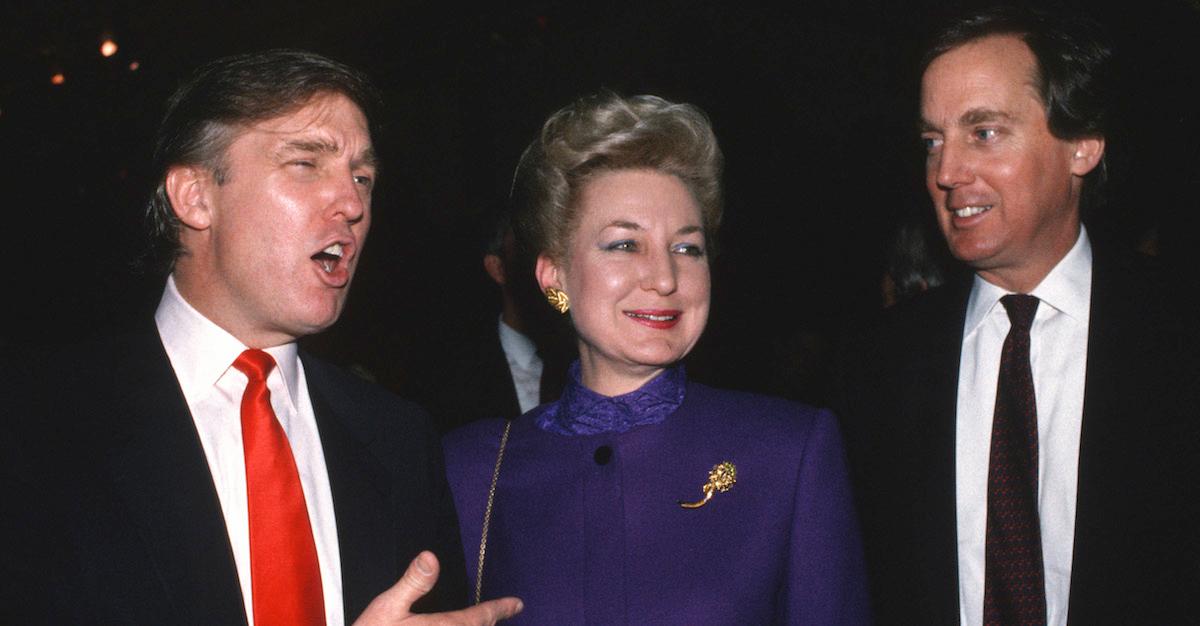 Article continues below advertisement
"Given this family, it would be utterly naive to say it has nothing to do with money," Mary admitted to the New York Daily News amid the legal battle over her late grandfather's fortune. "But for both me and my brother, it has much more to do with that our father [Fred Jr.] be recognized."
Mary's dad, and Donald Trump's older brother, died in 1981 from a heart attack caused by alcoholism. During the dispute over inheritance, she fought to have her brother's healthcare, the cost of which had been covered through a foundation established by Fred Sr. before his death, reinstated so that he could properly take care of his son, who has cerebral palsy.
Is Mary Trump a Democrat?
According to various reports, the New York State Board of Elections lists Mary as a registered Democrat. An unverified Twitter account attributed to her contains tweets from 2016 in support of Democratic nominee Hillary Clinton.
Article continues below advertisement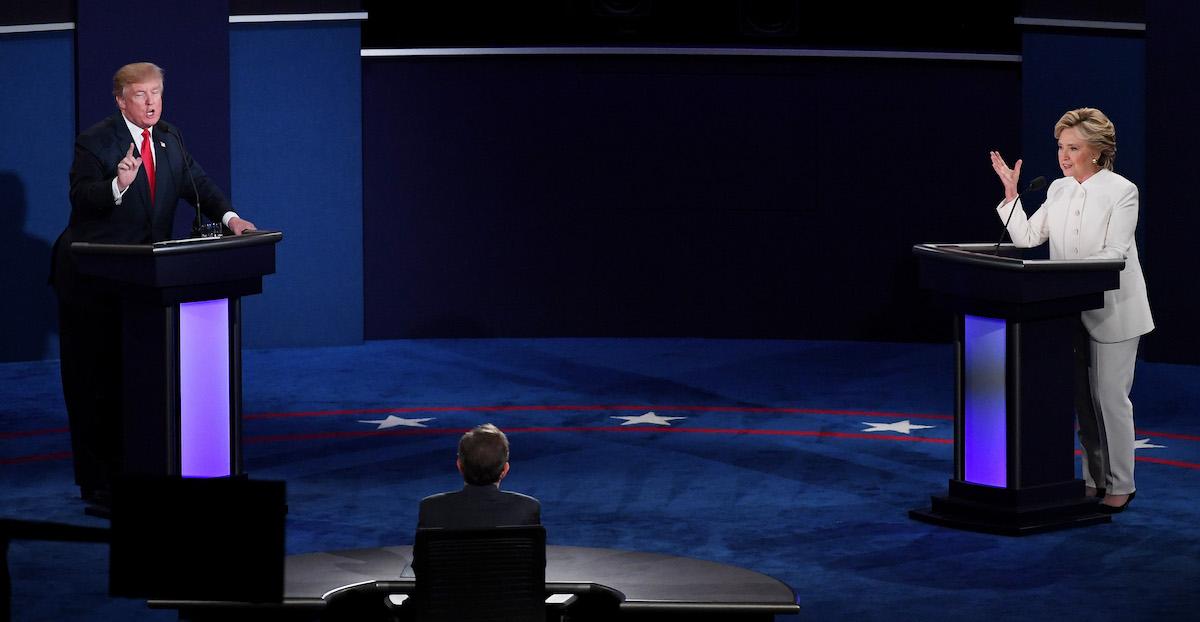 Following the election, Mary appeared to express her immense disappointment over Donald's victory. "Hillary Clinton is an extraordinary human being and public servant. That she lost to this is unspeakable," the president's niece wrote on Nov. 9, 2016.
She also tweeted, "This is one of the worst nights of my life. What is wrong with this country? I fear the American experiment has failed."
As of right now, her alleged Twitter bio reads, "#blacklivesmatter, [rainbow flag emoji], she/her/hers."