Season 3 of 'Norsemen' Revolves Around the Early Days of Jarl Varg's Rule
Is 'Norsemen' Season 3 a prequel? The new episodes of the Norwegian comedy shed light on the recent past of characters like Jarl Varg or Frøya.
Viking traditions infused with absurdist humor? That's the premise of Norsemen, a series about the oh-so-complicated world of a buffoonish leader, Orm (Kåre Conradi), his bizarrely strong wife, Frøya (Silje Torp), and the group of warriors around them.
While Season 1 and 2 of the show were set in Norheim in 790 AD, Season 3 attests to a different approach. Instead of continuing the storyline, the creators wanted a prequel to shed light on the hitherto overlooked aspects of the narrative.
Article continues below advertisement
Season 3 of 'Norsemen' is a prequel to Season 1 and 2.
Season 1 and 2 of Norsemen followed a chronological order, with each episode exploring topics like the bloodied conflict the group of Vikings find themselves in with a neighboring village, or a whimsical leader's bizarre attempts to transform the place into a cultural mecca.
Article continues below advertisement
In its first iteration, the show garnered unprecedented popularity for its ability to infuse Viking traditions — such as the Norse funeral — with a lethal dose of absurdist humor.
Season 3 is likely to deliver a similar impact as well. However, the plot will focus on the period leading up to 790.
"We had plotted out most of the story beyond season two, but we could not let go of the urge to tell the story that led up to season one," Jon Iver Helgaker and Jonas Torgersen, the creators of the show, explained in an exclusive interview with MEAWW.
"It is safe to say that we don't stray too far off the path of seasons one and two," the writer-director duo said.
Article continues below advertisement
"Why do they owe the map to Jarl Varg? Why on earth is Frøya married to Orm? We thought there were too many untold stories from before season one, so we decided to tell them," they added.
Article continues below advertisement
According to Radio Times, Season 3 will capture the early beginnings of Jarl Varg's (Jon Øigarden) rule, and his first steps to become the stone-faced leader viewers are already familiar with.
It will also touch on how the exceptionally tough Frøya first met her future husband, the somewhat sheepish Orm.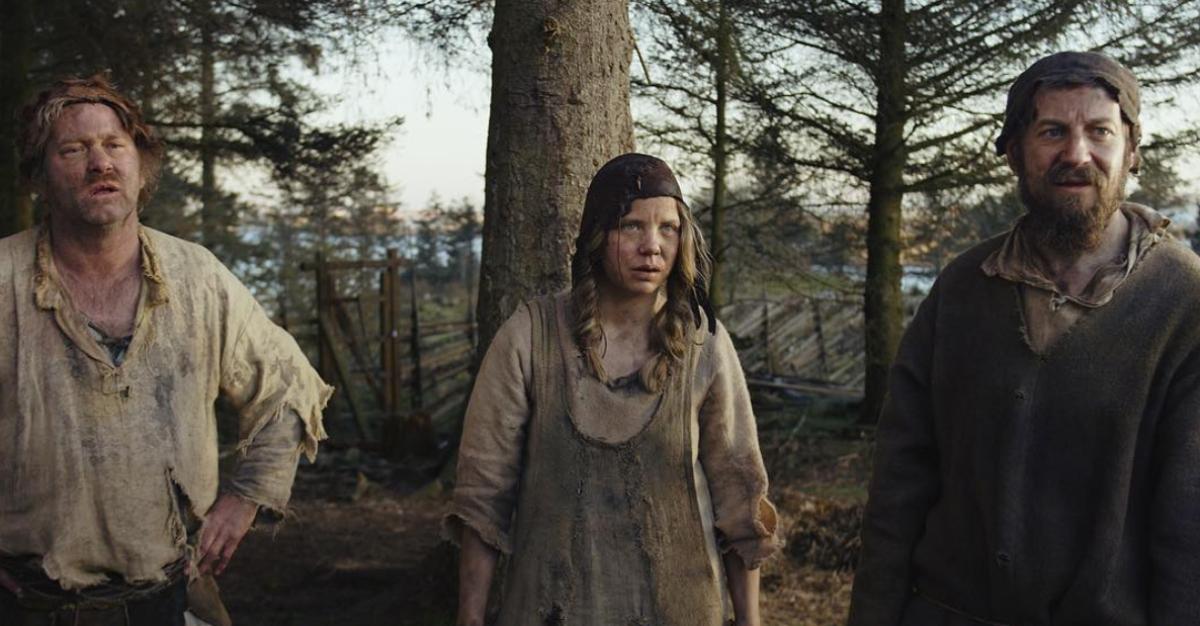 Article continues below advertisement
Fans were psyched to learn about the latest developments, with many taking to Twitter to applaud the creators for the bold move.
"The first episode of Norsemen season 3 was on point - love that it's a prequel. Just something about that show I love...dry and witty," wrote a person.
"Though at times they are difficult to understand when speaking, Norsemen on @netflix is fine comedy....dry, Monty Python-esque humor that is fun to watch. Season 3, which just came out, seems to be a prequel of sorts, and I am enjoying it so far," tweeted another viewer.
"Norsemen season 3 was hilarious as always, but also more depressing than the past seasons. Like the story is surprisingly dark for a prequel," opined someone else.
Season 3 of Norsemen is available on Netflix now.