'Sharkboy and Lavagirl' Are Coming Back to Netflix
Dynamic duo Sharkboy and Lavagirl are coming back to our screens, but will it be in the form of a sequel? Read on for more on the upcoming film.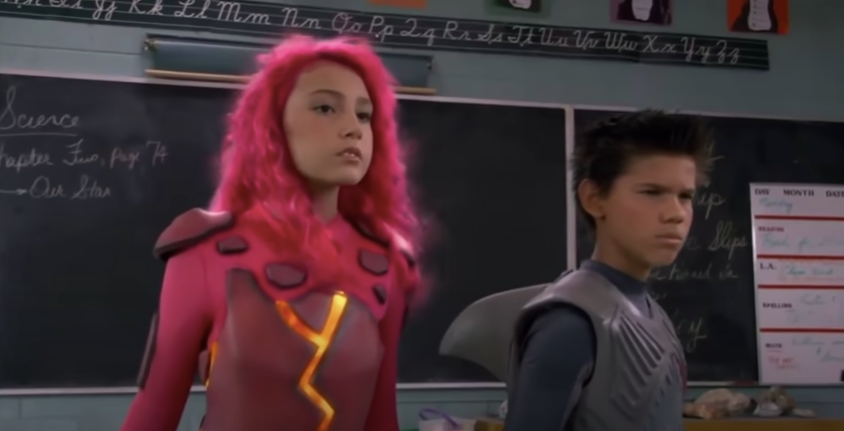 There are some movies that surprise everyone with how well they do at the box office or how suddenly it becomes a cult classic. Sharkboy and Lavagirl is one of those movies that surprised everyone with the unique kid-adventure movie that didn't do well in theaters, but grew it's cult following.
Article continues below advertisement
Sharkboy and Lavagirl is a movie that, for people of a certain generation, really spoke to them — and now people are wondering if a Sharkboy and Lavagirl sequel is coming. Not yet, but they are coming back, this time to Netflix.
There's no 'Sharkboy and Lavagirl' sequel, yet.
While the announcement made on July 24 wasn't centered on Sharkboy and Lavagirl sequel news, they are coming back to Netflix. Writer and director Robert Rodriguez has announced that the characters are making their way back to Netflix. Not in their own movie, but in another one that Robert is working on.
Article continues below advertisement
According to Collider, Netflix has brought Robert on to direct We Can Be Heroes, a superhero movie starring Pedro Pascal and Priyanka Chopra. According to the filmmaker, the upcoming film is "like an Avengers team but they all have kids."
Article continues below advertisement
The site says that a little bit ago, Robert shared that We Can Be Heroes will show the return of an adult version of Sharkboy and Lavagirl characters. "Sharkboy and Lavagirl show up as superhero parents who now have a daughter who has shark and lava powers," he said. He later clarified that "the only speaking role is for Lavagirl," but that's OK with us!
There hasn't been any official word from Netflix or Robert to say that the original actors of Sharkboy, played by Taylor Lautner, or Lavagirl, played by Taylor Dooley, would reprise their roles of the superheroes in We Can Be Heroes.
Article continues below advertisement
In an interview with Entertainment Weekly, Robert said that Taylor Dooley "looks incredible" adding that she "stepped into her own sequel as Lavagirl." If that's not a huge hint that she's going to be reprising her role as Lavagirl, we're not sure what else would be. There were no hints dropped as to whether Taylor Lautner would be in the movie, and given it's not a speaking role, it could go either way.
Article continues below advertisement
'We Can Be Heroes' is filled with superpowered kids.
Robert says that there have been several challenges when it came to casting a film that is full of superpowered preteens, but they're making it work – pandemic and all.
"It was the most challenging movie I'd ever done because, any director knows, the most challenging scene is like a dinner scene where you got a lot of people," he said. "The whole movie I got eleven superhero kids in every shot. Trying to figure out how to film that was incredible."
While we can't wait to meet all the kids in We Can Be Heroes, we think we can all agree that we're most excited to see Sharkboy and Lavagirl's child.