If You Were a Fan of 'Superstore,' Then 'American Auto' Is the Show for You!
NBC's newest show 'American Auto' is all about Detroit carmaker Payne Motors, but do they exist? Here's what we know about your next favorite show.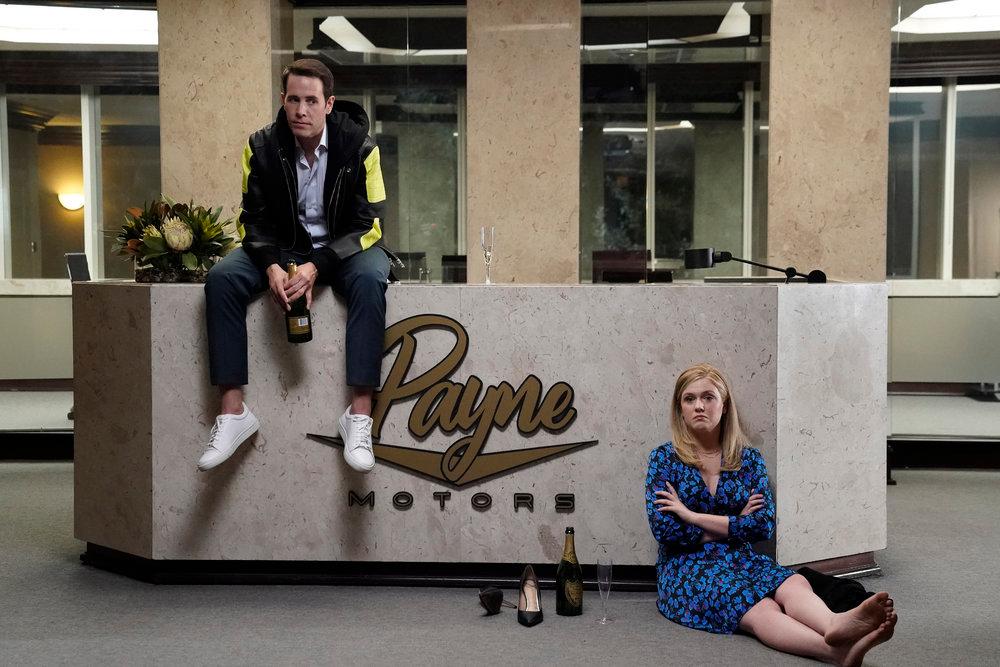 Honk if you like new shows! Consider us honking, because NBC is filling the Superstore-shaped hole left in our hearts with its newest show, American Auto. Set in Detroit, it follows Payne Motors, a carmaker trying to find the next big thing. You couldn't possibly have a show about cars take place in any other city, but does Payne Motors actually exist? We have to know if it's real. Let's kick the tires of this new show.
Article continues below advertisement
Is Payne Motors in 'American Auto' real?
While Payne Motors is definitely a fictional carmaker, its goals are certainly rooted in reality. American Auto opens up with Payne Motors attempting to roll out its first self-driving car, confusingly called the Ponderosa. The new CEO, played by Ana Gasteyer (SNL), asks in a classically corporate fashion, "The name Ponderosa, do we like it? To me, it sounds, like, ponderous. Like dull, you know? Like a dull ponderous car."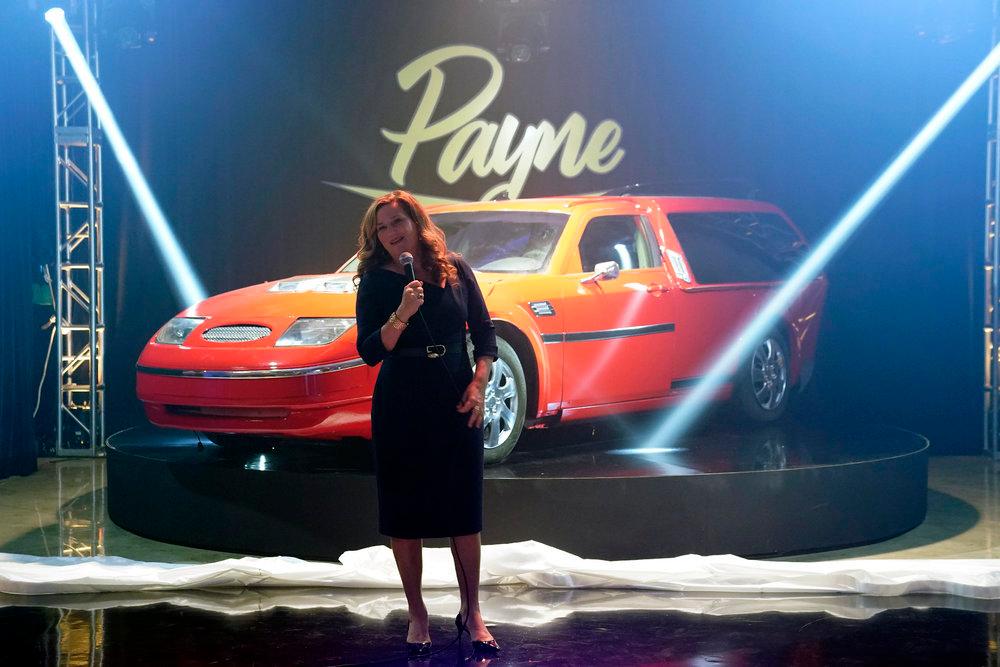 Article continues below advertisement
Payne Motors' communications chief (Wakefield's Harriet Dyer) helpfully points out that the name Ponderosa comes from the Ponderosa pine tree, to which Ana Gasteyer asks, "Do people want to drive a tree?" In general, it would appear that people do not want to drive trees, but this exchange really sets the tone for the rest of the show, which is fun and quirky, just the way we like it!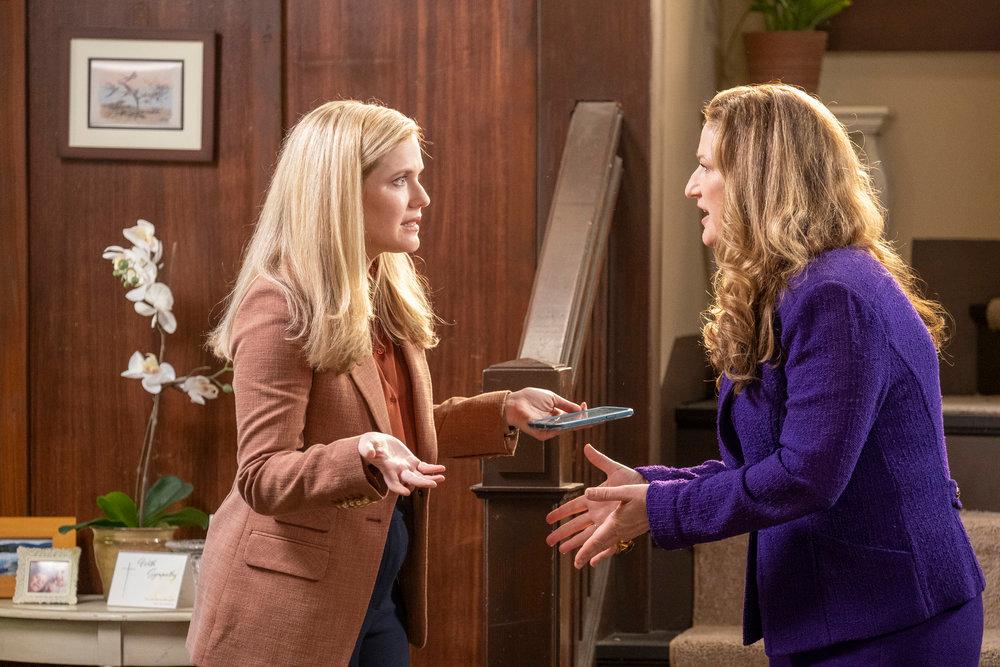 Article continues below advertisement
Justin Spitzer, the genius behind Superstore, created American Auto, which takes us from the troubled world of the hourly workers in a Target-like store to the white-collar madness of C-suite executives. While the first episode is devoted to the Ponderosa's many issues, Episode 2 centers around a serial killer using a Payne Motors car to avoid being caught. If this sounds familiar, perhaps the words white Ford Bronco will jog your memory. Could a killer using their car ruin the company?
Speaking of the white Ford Bronco, whatever happened to that car?
Payne Motors and their cars might not be real, but an alleged killer making a car famous certainly is. On June 17, 1994, OJ Simpson took the Los Angeles Police Department on what was later called a slow-speed chase down an LA freeway in a white Ford Bronco. Later, he would be arrested and charged with murder. Before the "trial of the century" happened, an entire city was glued to their TVs, watching this chase. Two years later, the Ford Bronco was discontinued. Was it OJ Simpson's fault?
Article continues below advertisement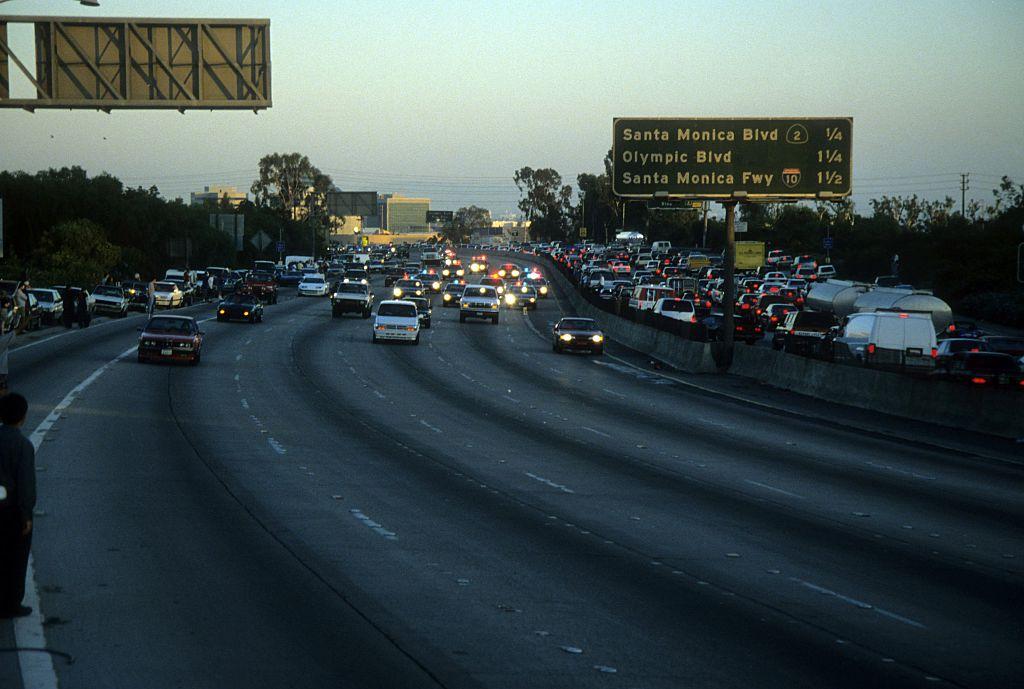 Todd Zuercher, editor of Bronco Driver Magazine, told USA Today that because of the Bronco chase, "the entire country knew what a Bronco was." And while this brief and upsetting notoriety briefly bumped up Bronco sales, the car was already on its way out long before the world's slowest pursuit. Evidently, people were looking to buy bigger, four-door cars, and the Ford Bronco was a smaller, two-door SUV.
Since all things in life are cyclical, it shouldn't surprise anyone to learn that the Ford Bronco is back. As of June 2021, two-door and four-door models are now available. This is great news for the fictional Payne Motors in American Auto, who will only have to wait 25 years if they end up discontinuing whatever vehicle the serial killer is using on the show.
A preview of American Auto airs Monday, Dec. 13 at 10 p.m. EST on NBC.