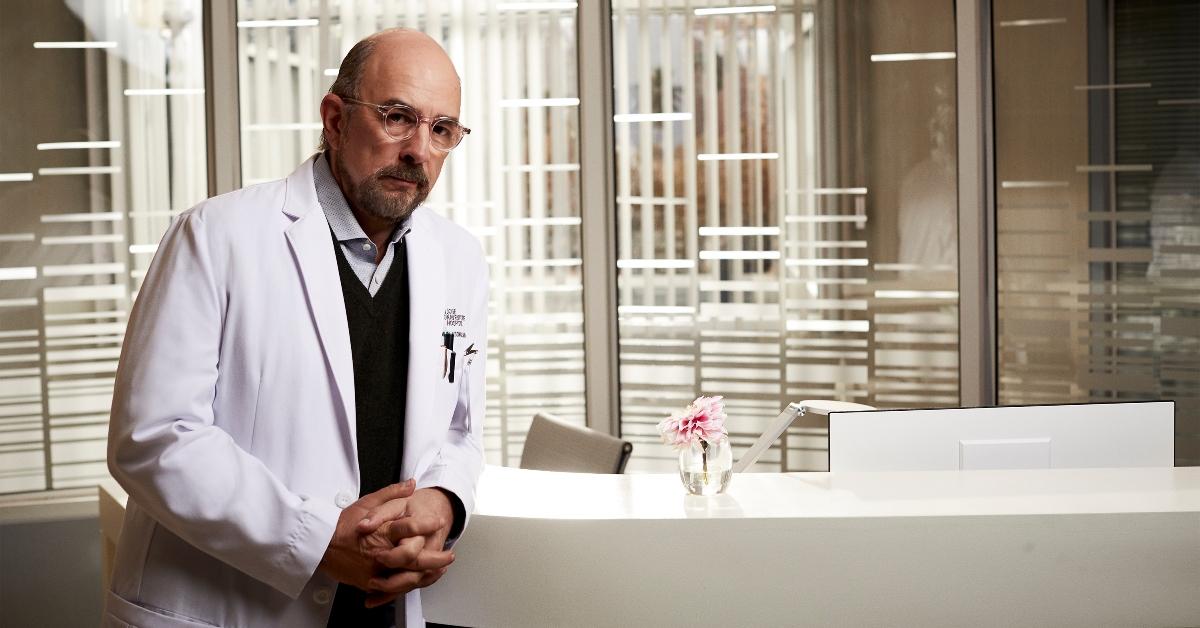 Is Actor Richard Schiff Leaving 'The Good Doctor'?
By Gabrielle Bernardini

May. 10 2021, Published 5:56 p.m. ET
Unfortunately, the ABC medical drama The Good Doctor is not above killing off characters for the sake of the show's storyline, as evidenced by Dr. Neil Melendez's Season 3 death. 
In Season 4, Dr. Shaun Murphy (Freddie Highmore), a brilliant surgeon who is also autistic, is about to become a father for the first time. With this realization sinking in, he consults his medical mentor and father-like figure, Dr. Aaron Glassman (Richard Schiff).
Article continues below advertisement
While fans continue to watch Dr. Murphy prepare for fatherhood, other fans are worried that another major character is leaving The Good Doctor in Season 4. Keep reading to find out if actor Richard Schiff is departing the medical drama.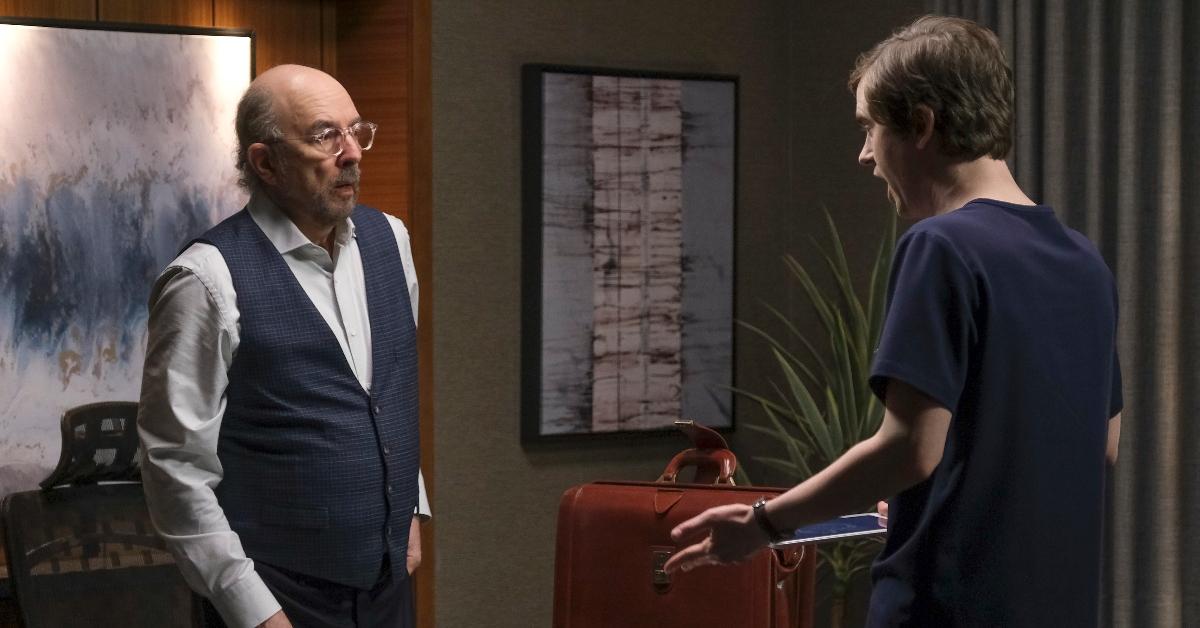 Article continues below advertisement
Is Richard Schiff leaving 'The Good Doctor' in Season 4?
During the filming of Season 4 of The Good Doctor, everyone on set was dealing with the implications of the real-life COVID-19 pandemic. 
While Richard Schiff was on set for Season 4 in Toronto, The West Wing actor contracted COVID-19 in November 2020 and even had to be hospitalized due to complications from the illness. But is he exiting the series? Luckily, no.
The actor updated fans on Twitter in 2020 about his release from the hospital, tweeting: "I was just taken off oxygen!! Markers are down. Cautiously optimistic for release soon." In another tweet, he continued, "Covid update. Released from hospital. As we speak." He added, "I'm so grateful for all the love and support. It's overwhelmingly moving and touches me deeply. Thanks to fantastic nurses and docs. I'm aware of how lucky I am. So many still struggling. Love!"
Article continues below advertisement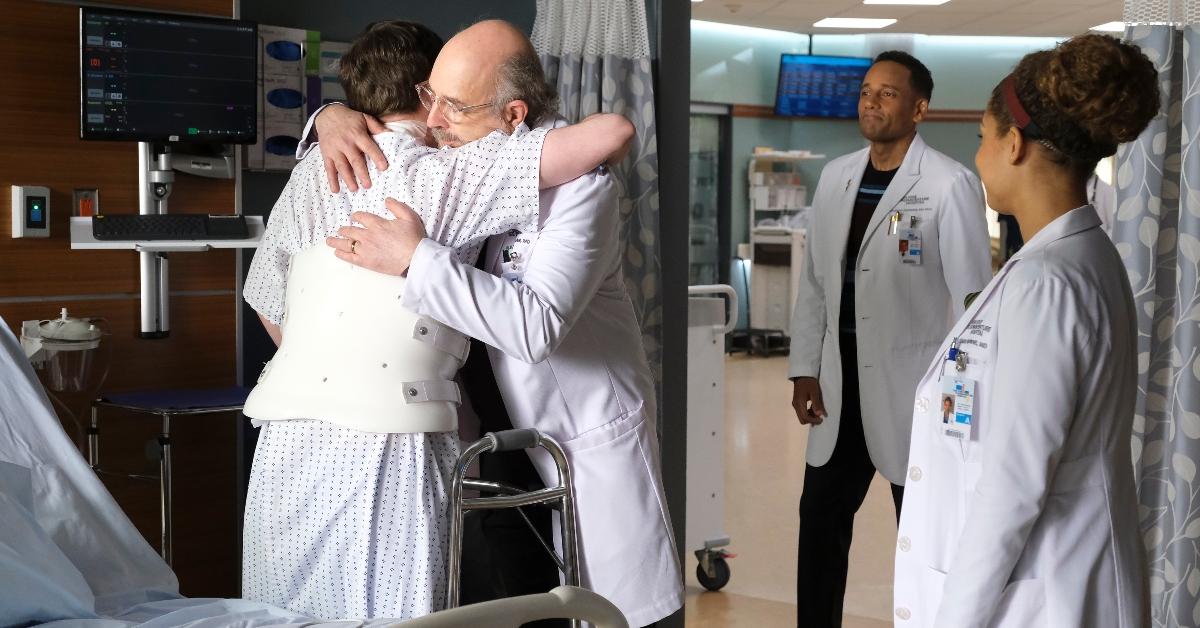 Is Dr. Glassman going to die in 'The Good Doctor'?
Unfortunately for The Good Doctor fans, Dr. Glassman's fate was seemingly sealed in Season 1. In the finale of the first season, we find out that the surgeon is battling a rare form of cancer and is dying from the terminal illness. 
"Oh, I knew from reading the pilot," the actor told Deadline in 2018. "I think the first or second question I asked David Shore when we met was, 'Is Dr. Glassman going to die?' He said, 'How did you know?' I said, 'Well there's a clue.' He goes, 'Yes. Yes, he's dying.'"
Article continues below advertisement
However, the writers have not axed the actor from his role just yet. So, does Richard know how many more seasons he'll have to play the role of Shaun's mentor?
"You know, I don't ask the writers room what they're doing," he told Deadline in the same interview. "I certainly imagine that the roles could even be reversed at some point and that Shaun might have to become the caretaker, and David [Shore] said something which I certainly think is a good idea, which is that most doctors make horrible patients."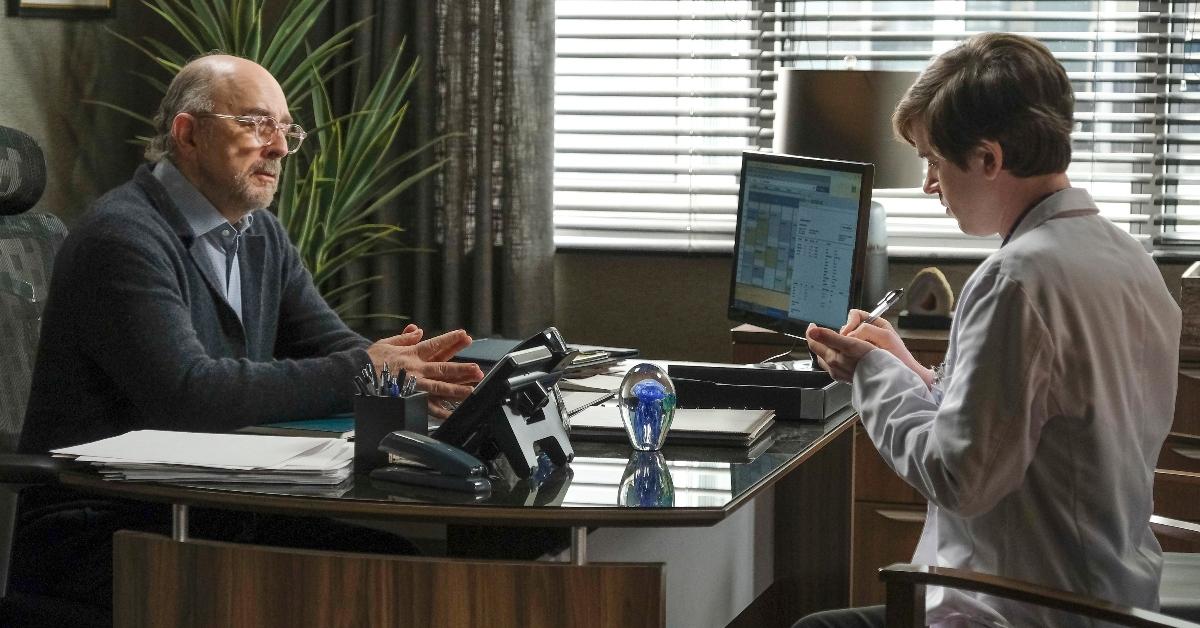 Well, fans of the series know that Shaun supported his mentor in Season 2 while he was extremely sick. Luckily, Dr. Glassman underwent extensive treatment and scans showed that he is now completely cancer-free. 
Check out new episodes of The Good Doctor on Mondays at 10 p.m. EST on ABC.