The Good Doctor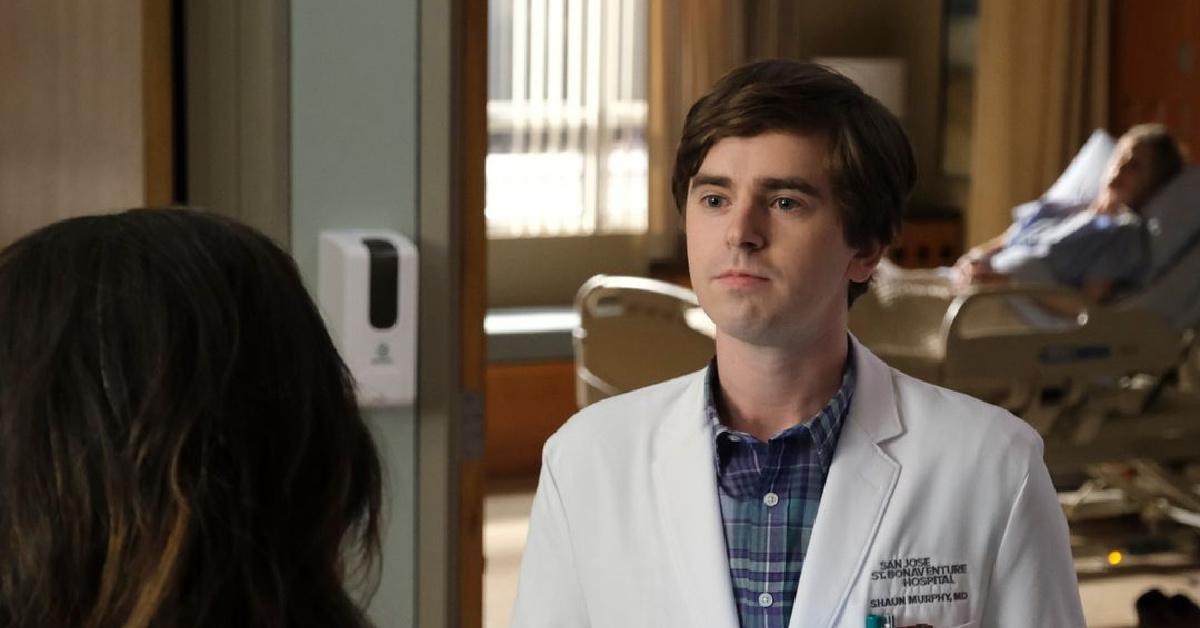 There's no shortage of medical dramas on television these days, but fans of the genre know that there's something extra special about ABC's The Good Doctor. The series stars Freddie Highmore as Dr. Shaun Murphy, a young surgical resident at the fictional San Jose St. Bonaventure Hospital who is autistic and has savant syndrome. As such, he is exceptionally talented when it comes to medical knowledge but often struggles to relate to his neurotypical co-workers and other people in his life.
Meet the cast of The Good Doctor:
Freddie Highmore as Dr. Shaun Murphy: The titular good doctor, who is a young autistic savant surgical resident at the fictional San Jose St. Bonaventure Hospital.
Nicholas Gonzalez as Dr. Neil Melendez: Dr. Melendez is the attending cardiothoracic surgeon in charge of the surgical residents.
Antonia Thomas as Dr. Claire Browne: A fellow surgical resident and close friend of Dr. Shaun Murphy. Is especially patient and understanding when it comes to communicating with Shaun.
Richard Schiff as Dr. Aaron Glassman: The president of the hospital and a former attending neurosurgeon. Also a close friend and personal mentor of Shaun's.
Fiona Gubelmann as Dr. Morgan Reznick: An extremely competitive and rather self-centered surgical resident who switches to internal medicine in Season 4 after inflicting damage to her hands.
Christina Chang as Dr. Audrey Lim: An attending trauma surgeon in charge of the ER who later becomes the chief of surgery. During Season 4, Dr. Lim develops PTSD from her experiences during the COVID-19 pandemic.
Paige Spara as Lea Diallo: Shaun's next-door neighbor and love interest. In Season 2, she leaves for Hershey, Pa. to help her brother, but she comes back to California in Season 3 and she and Shaun begin a relationship.
Jasika Nicole as Dr. Carly Lever: San Jose St. Bonaventure Hospital's head pathologist and also a love interest of Shaun's. They date during Season 3 but break up when Lea returns to California.
Hill Harper as Dr. Marcus Andrews: Former hospital president and Chief of Surgery who was fired for abusing his powers. However, he is eventually rehired as an attending surgeon specializing in plastic surgery.
Is Freddie Highmore from The Good Doctor really autistic?
Many feel that Freddie Highmore's performance feels very authentic when it comes to the mannerisms, vocal patterns, and behaviors that are often displayed by people who are on the autism spectrum. Naturally, some fans wonder whether Freddie himself is autistic.
He is not, but there's a good reason his performance is so strong — in addition to being a very talented actor, Freddie also relies on expert consultant Dr. Melissa Reiner M.Ed. Together, they worked to ensure that Shaun is a fully realized character rather than a caricature.
Is The Good Doctor based on a true story?
The Good Doctor is not based on a true story, but it does rely on another source for some of its material. It's actually based on a South Korean television show of the same name. Actor Daniel Dae Kim bought the rights to the show for his own production company after seeing the original series. He initially shopped the series to CBS, who decided against moving forward with the project. Daniel took it to ABC instead, and the rest is history.
Is The Good Doctor on Netflix? Here's where to watch the show.
As of right now, The Good Doctor is not on Netflix, though it is available to stream on Hulu. It can also be purchased from Amazon, Google Play, Apple TV, and other streaming services. If you're hoping to catch new episodes, you'll have to tune in to ABC Mondays at 10 p.m.
Latest The Good Doctor News and Updates