Is Christina Chang Leaving 'The Good Doctor'? Dr. Lim's Fate Revealed in Season 6 Premiere
Is Christina Chang leaving 'The Good Doctor?' Christina Chang's on-screen character, Dr. Audrey Lim, suffered a lethal injury in the Season 5 finale.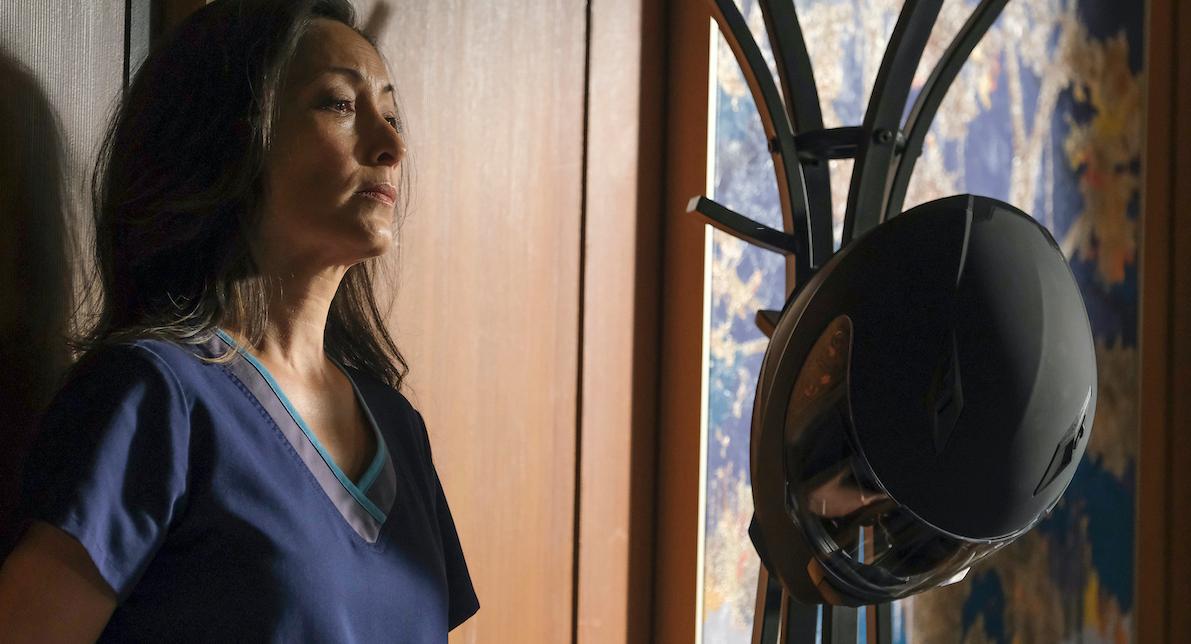 Spoiler alert: This article contains spoilers for the Season 5 finale of The Good Doctor, as well as spoilers for Dr. Audrey Lim's fate in Season 6.
Last season on The Good Doctor, we got front-row seats at Dr. Shaun Murphy (Freddie Highmore) and Lea Dilallo's (Paige Spara) wedding. Meanwhile, some characters got caught up in the nerve-racking juggle between treating patients and dealing with prep.
The finale also showed us Dr. Asher Wolker (Noah Galvin) being reunited with his father.
Article continues below advertisement
However, Dr. Audrey Lim (Christina Chang) and Nurse Dalisay Villanueva (Elfina Luk) were in a life-threatening situation. After the brutal attack in the final moments of Season 5, will Dr. Lim leave The Good Doctor within the first episodes of Season 6?
Here's what we know so far.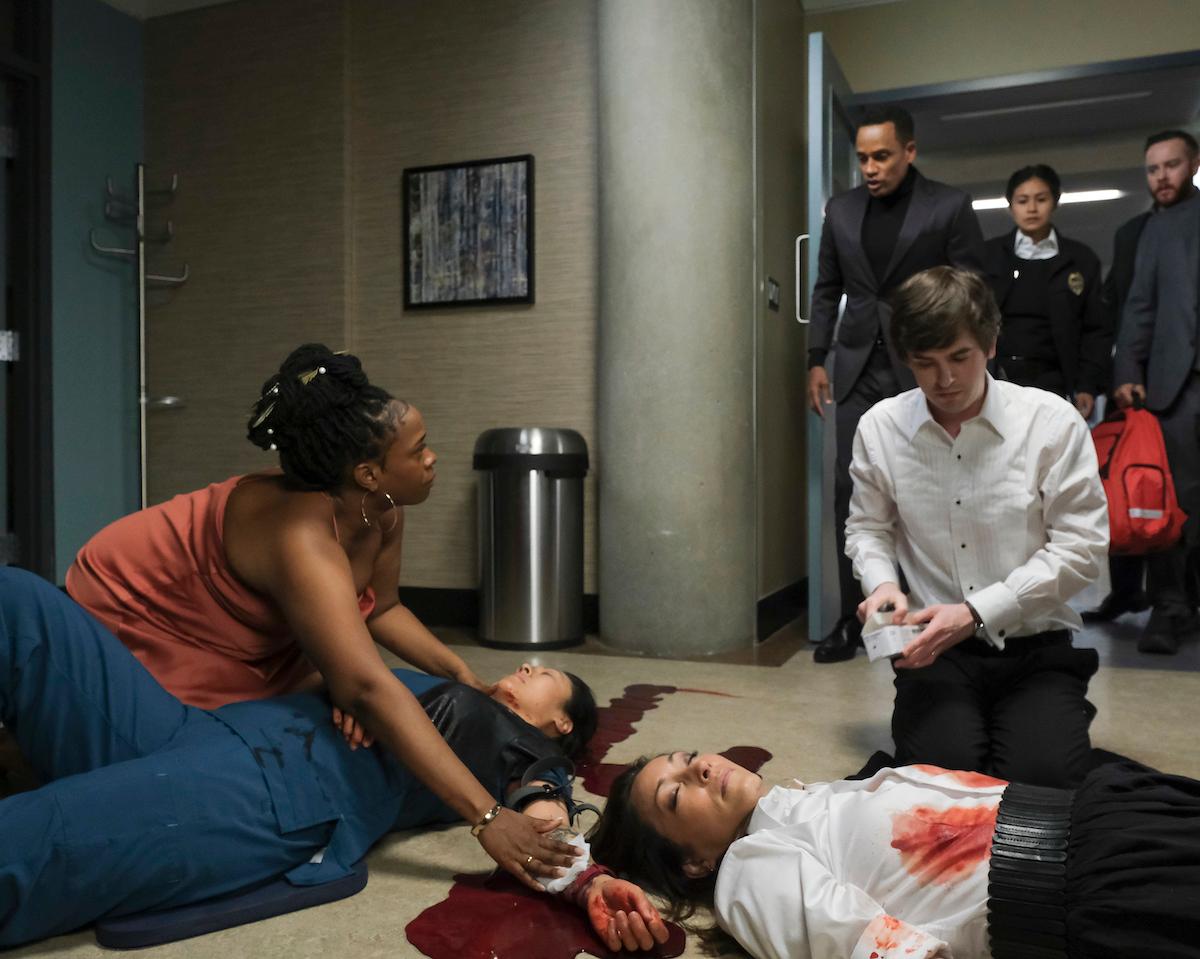 Article continues below advertisement
Dr. Lim was the victim of an attack in the Season 5 finale of 'The Good Doctor.'
Tying up the main storylines of the season, the Season 5 finale of The Good Doctor pointed to Dr. Murphy's idyllic future with Lea. But the feel-good segment gave way to something far darker and more terrifying. Reminiscent of Season 6, Episode 13 of ER, the Season 5 finale of The Good Doctor ended on a gut-wrenching note. Nurse Villanueva and Dr. Lim got stabbed by Nurse Villanueva's ex-partner Owen in the last scene.
At the time, the plot twist triggered a new wave of exit rumors. Fans were left wondering about whether Christina Chang, the actress portraying Dr. Lim, and Elfina Luk, who plays Nurse Villanueva, would be able to reprise their roles.
Dr. Lim's love interest, Dr. Neil Melendez (Nicholas Gonzalez), died in the Season 3 finale of The Good Doctor after sustaining life-threatening injuries during an earthquake. Will Dr. Lim's storyline end on a similarly dispiriting note?
Article continues below advertisement
Luckily for 'Good Doctor' fans, Dr. Lim is alive — but was left paralyzed.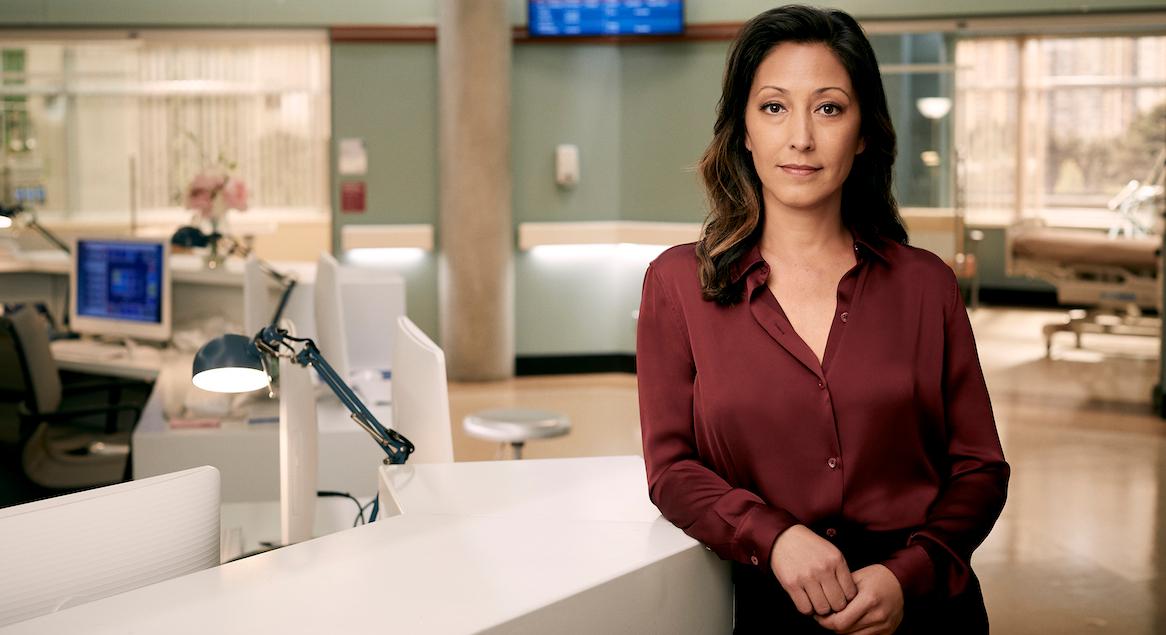 Fans can rejoice in knowing that Dr. Lim survives the attack.
Co-showrunner Liz Friedman recently told TV Insider that the doctor returns to work but must "deal with a long-term [disability] and seeing how the rest of her life fits around that."
It was revealed at the end of the Season 6 premiere that Dr. Lim is paralyzed following her life-saving surgery. In a sneak peek look at the rest of Season 6, Dr. Lim is seen undergoing physical therapy and struggling to perform surgery from a wheelchair.
"You are never going to be the doctor you were, but you don't know the doctor you are going to be come," Dr. Glassman says in the preview.
Article continues below advertisement
As expected, fans were shocked by the news that the Chief of Surgery at St. Bonaventure Hospital is paralyzed.
"Just when I thought it was going to end happy, the @gooddrwriters decide to hit us right in the gut with that Dr. Lim twist. Although I suppose I should have figured something was coming…" one viewere tweeted before another added, "NOOOOOOO NOT DR LIM SHE BETTER STILL BE AS GOOD EVEN THOUGH SHE IS PARALYZED."
Article continues below advertisement
Let's hope Dr. Shaun Murphy doesn't struggle with guilt due to Dr. Lim's paralysis.
Catch The Good Doctor Mondays at 10 p.m. EST on ABC.