This Actress From 'The Good Doctor' Is Having a Breakout Moment on the ABC Show
Fans of 'The Good Doctor' have seen documentary filmmaker Sophie follow Shaun and Lea around, but who plays the new Season 5 character?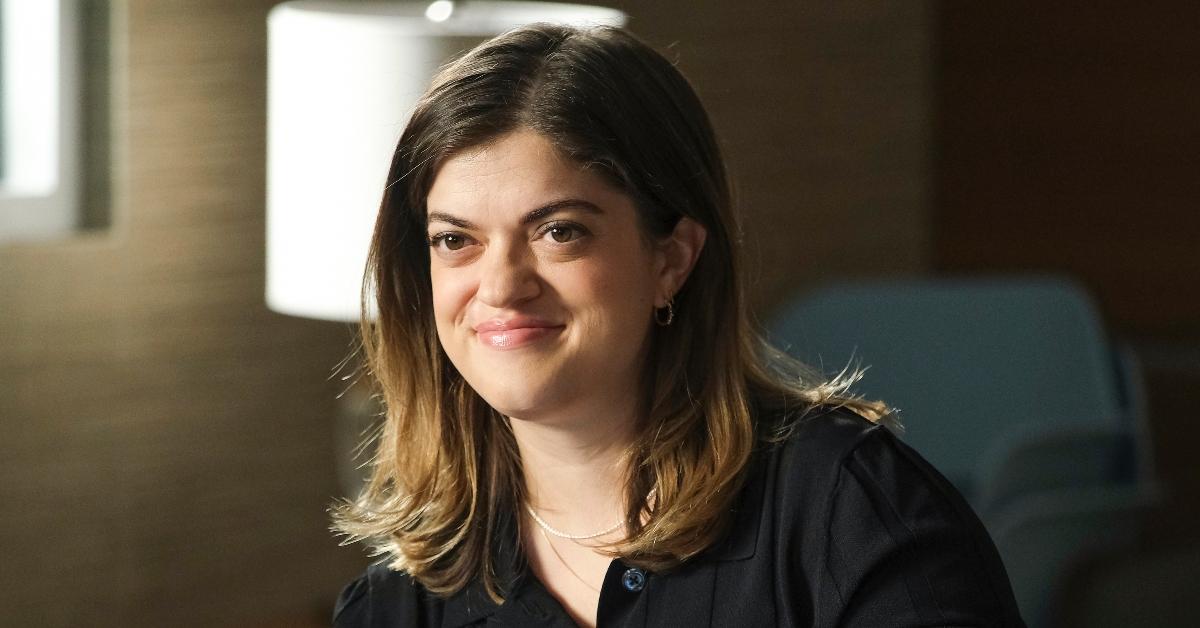 Season 5 of The Good Doctor has gone a little bit meta with the introduction of Sophie, the documentary filmmaker who's decided that Dr. Shaun Murphy is going to be her next subject. Shaun (and the viewers) have had to get used to Sophie wanting to follow him around and film his life.
Bu who exactly is Sophie, and who plays the character on The Good Doctor? Will she be sticking around for the rest of the season, or is her film a short-lived gimmick with just a couple episodes left? Here are all the details that fans need to know about the latest addition to the show's recurring cast.
Article continues below advertisement
Who is Sophie on 'The Good Doctor'?
Sophie is a documentarian introduced in the April 18 episode when her aunt is admitted to St. Bonaventure Hospital. She takes an interest in Shaun, and reappears in the May 2 episode documenting the lead-up to Shaun and Lea's wedding. Appropriately, that episode is titled "The Shaun Show."
According to ABC, Sophie "has chosen to follow their lives to showcase relationships and weddings of atypical couples."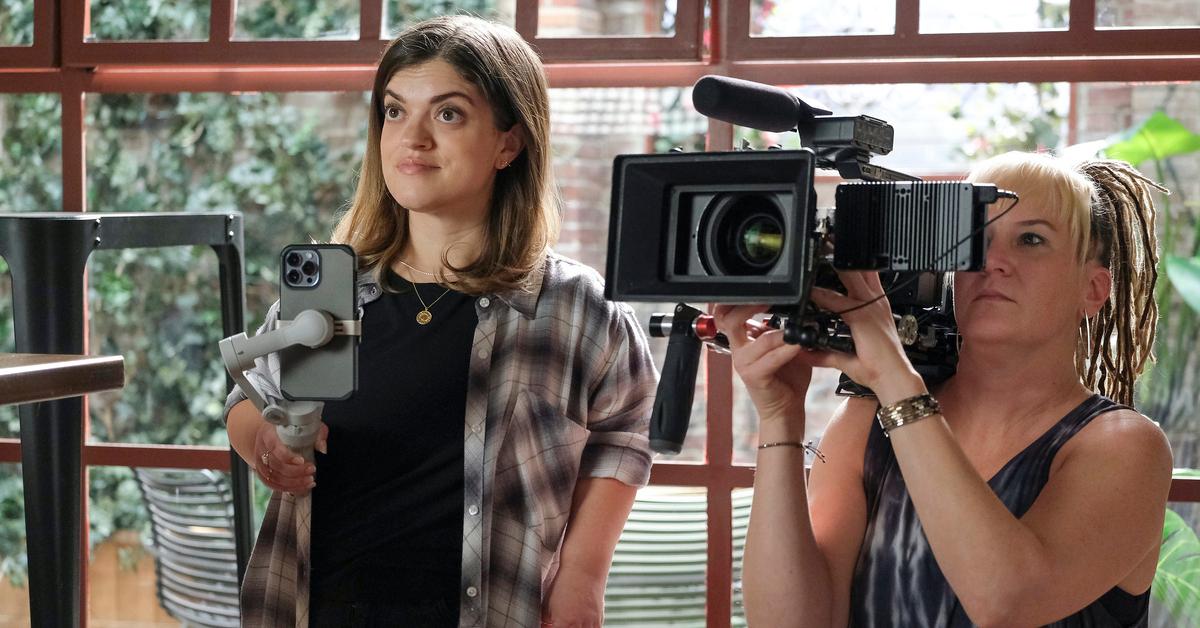 Article continues below advertisement
That probably won't go over great with Shaun, who doesn't try to be the center of attention. But Sophie will likely stick around for at least two more episodes. ABC has also revealed that the May 9 episode is titled "The Lea Show," suggesting that it continues the plot from "The Shaun Show."
There's some TV precedent for this quirky plotline, albeit from decades ago. In 1997, the NBC crime drama Homicide: Life on the Street aired an episode called "The Documentary," which revealed that videographer J.H. Brodie (played by Max Perlich) had quietly shot a documentary about the homicide team.
When Brodie was written off the show, Homicide explained that his documentary had won an Emmy. Maybe Sophie's film will also find some kind of success?
Article continues below advertisement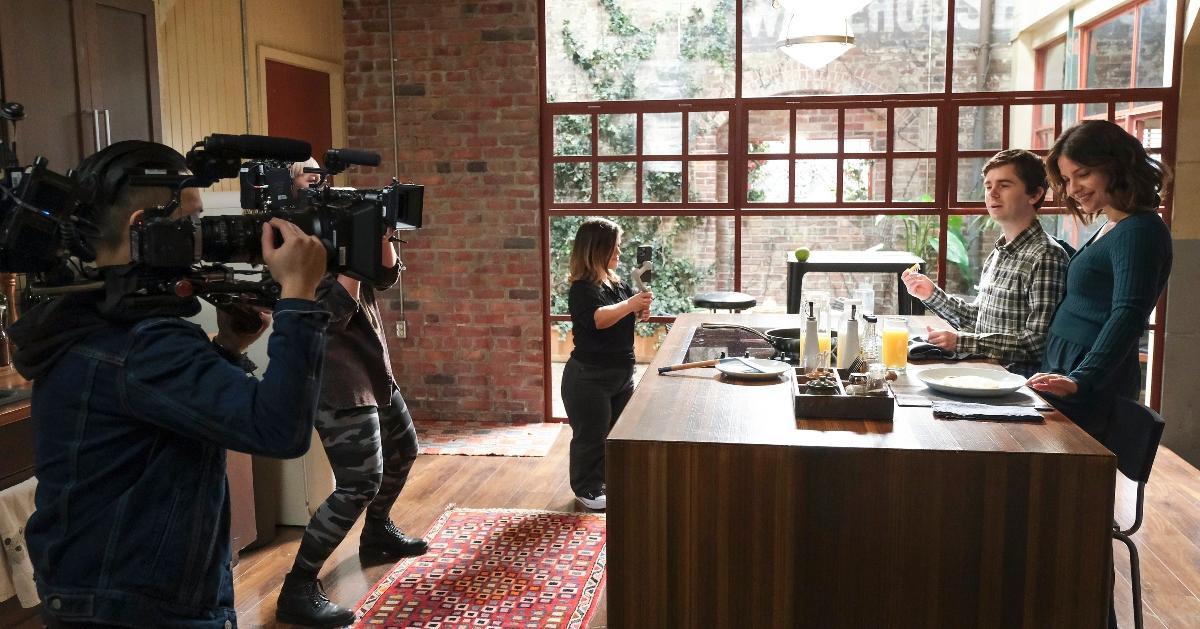 Who is Hollis Jane Andrews on 'The Good Doctor'?
Actress Hollis Jane Andrews plays Sophie on The Good Doctor. Prior to landing her first acting roles in film and TV, Hollis appeared off-Broadway, worked in some capacity on the set of ABC's Trophy Wife, and even served as a backup dancer for Miley Cyrus at the 2013 VMAs. (However, according to Hollis, that experience was not a positive one).
Then in 2016, the actress nabbed a role on Disney Channel's K.C. Undercover as a character named "Dizzy Donna." Since then, she's been featured in an episode of Nobodies, appeared in two episodes of FX's Better Things as different characters (one of whom was actually named Hollis), and recently guest-starred as Kelly in the revival of iCarly.
The Good Doctor marks the 33-year-old's first recurring role in a series. While her character might not be Shaun's new best friend, her presence on the show has added a quirky and upbeat angle to the last few episodes of the fifth season.
Tune in to see more from Hollis when new Season 5 episodes of The Good Doctor air on Mondays at 10 p.m. EST on ABC. The series has been renewed for Season 6.