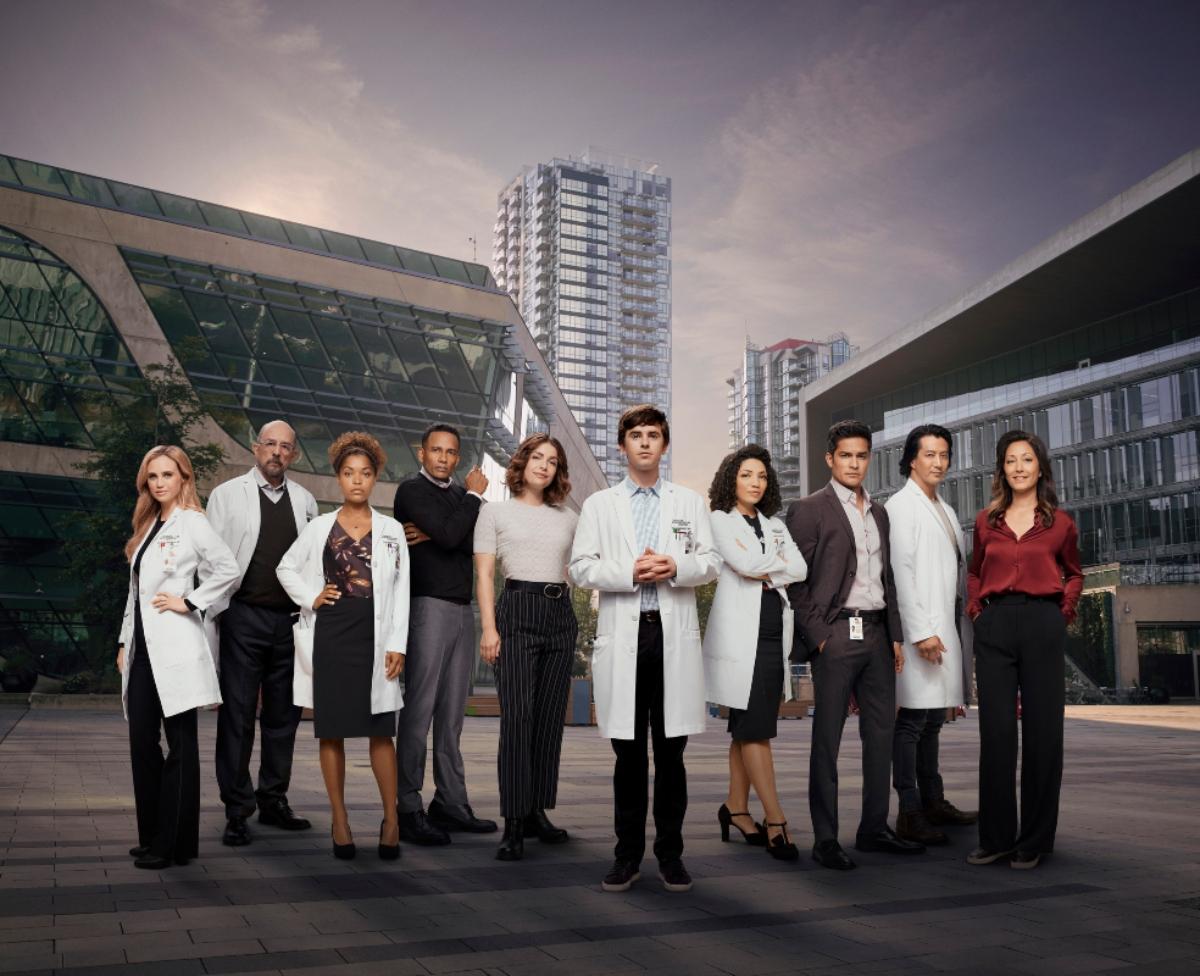 'The Good Doctor' Season 6 Brings Fresh Faces to the Medical Staff
ABC's 'The Good Doctor' brought in quite a few new faces for Season 6 of the medical drama -- meet the guest stars here!
We've been seeing quite a few new faces on Season 6 of The Good Doctor – and fans are loving every second of it! Let's take a moment to meet the guest stars from this season of the ABC medical drama.
Article continues below advertisement
Brandon Larracuente and Savannah Welch are the recurring guest stars of 'The Good Doctor' Season 6.
Brandon Larracuente plays intern Daniel alongside Savannah Welch's fellow intern, Danica, and it's possible we see one or both return as series regulars in the future. We previously saw Brandon as Jeff Atkins in Netflix's 13 Reasons Why, in addition to his roles as Ben Rayburn on Netflix thriller Bloodline and Emilio Acosta on Freeform's Party of Five.
Savannah Welch, on the other hand, starred as Mrs. Kimball in 2011's The Tree of Life, has made cameos in Netflix's The Handmaid's Tale and History channel series Six, and had the role of a singer in Boyhood back in 2014. Savannah is also part of alternative-country band The Trishas.
Article continues below advertisement
Giacomo Baessato, who plays Nurse Jerome, has popped up in every episode so far as well.
Giacomo Baessato has been in the film and television industry from a young age and even knows his way around the ABC circuit. Fans of the network may recognize him from Once Upon a Time, where he played Grif for an episode in 2015, and has also had roles in TV shows such as Nancy Drew, where he played Connor, DC's Legends of Tomorrow as Hoover-Bot, and Russ Roche in iZombie back in 2018.
Article continues below advertisement
However, those aren't the only new faces we've been seeing throughout the season – here is everyone else we've seen as guest stars on Season 6 of The Good Doctor!
Terry Chen played Nurse Dalisay Villanueva's Ex, Owen, in Episode 1: "Afterparty".
Terry Chen is a Canadian-born actor who played Ben Fong-Torres in 2000s Almost Famous, before going on to star as Xander Feng in Netflix's House of Cards and Pryce Cheng in Jessica Jones.
Article continues below advertisement
Episode 2: "Change of Perspective" featured Leah Beaudry as Cindy and Alison Wandzura as Nurse Ella Davis.
Leah Beaudry's film, Where Everyone Lives, has been shown in many film festivals globally and in turn was nominated for several awards. She's appeared in several short films over the years in addition to TV show cameo appearances.
Alison Wandzura is a fellow Canadian actress who also started out on the stage, and found her feet in TV and film with roles in The Healing Powers of Dude, Van Helsing, and iZombie.
April Grace played marital counselor Julianne in Episode 3: "A Big Sign"
April Grace previously starred in Magnolia, I am Legend, A.I.: Artificial Intelligence, and 2019's Joker.