Inside Savannah Welch AKA Dr. Danica Powell's Medical Experience
Get to know 'The Good Doctor' star Savannah Welch, who plays Dr. Danica Powell in Season 6 of the ABC medical drama.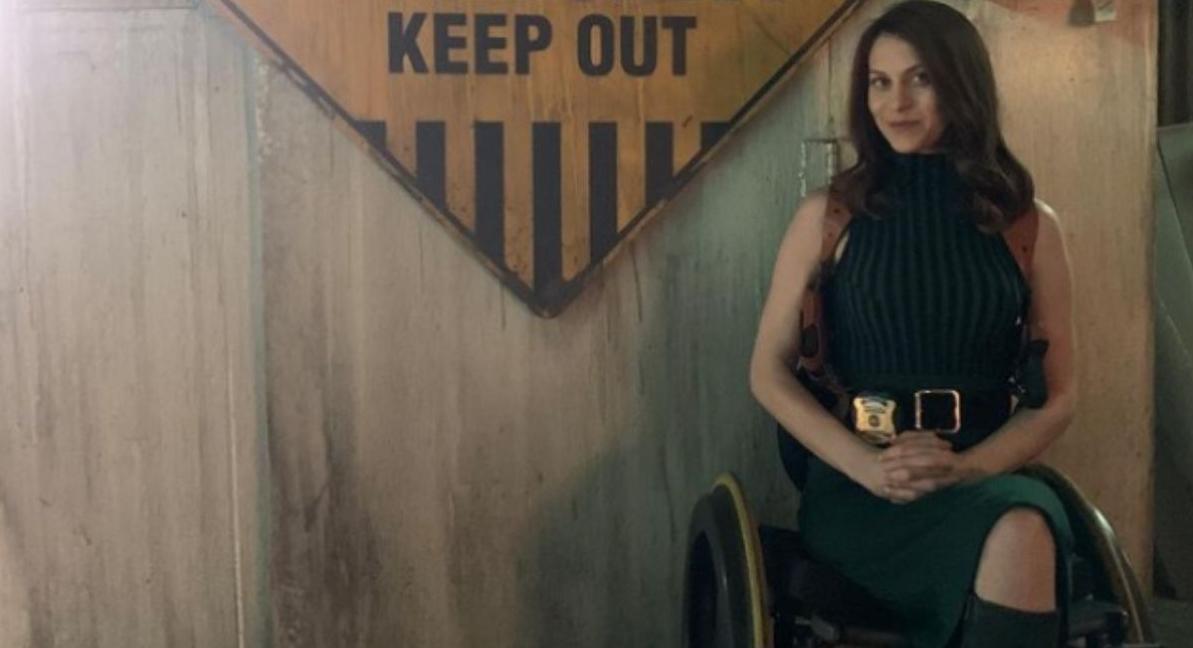 It was revealed back in April that Savannah Welch, 38, of Titans fame would join The Good Doctor cast for Season 6. Savannah joins 13 Reasons Why alum Brandon Larracuente, 27, as a fellow new intern on ABC's medical drama, which airs Monday nights at 10 p.m. EST.
Article continues below advertisement
Savannah's character, Dr. Danica Powell, or "Danni" for short, is an Annapolis graduate who went to medical school during her time in the Navy and is characterized along many platforms as "ethical to a fault" in addition to being well-spoken and not afraid to stand up to authority.
While she and Brandon were only cast for the 2022-23 season for now, there's a good chance they will be asked to return as series regulars should the show be renewed.
Article continues below advertisement
Savannah Welch is a woman of many talents.
In addition to her acting career, Savannah is also musically inclined, as she is also a member of the Texas-based alternative-country band The Trishas. The Trishas first joined forces back in 2009 and dropped their debut album a few years later in 2013.
You may have also seen in her in one of these films.
Savannah is known for her work in 2011's The Tree of Life, in which she played Mrs. Kimball, Boyhood, where she played a college-aged singer in 2014, and her cameos in The History Channel series Six and Netflix's The Handmaid's Tale. She also had roles in movies such as The Transcendents as Kim, Jack's Apocalypse as Beth, and The Golden Rut as Magnolia.
Article continues below advertisement
Savannah lost her right leg in an accident back in 2016.
On November 2, 2016, in Wimberley, TX, Savannah was at the Wimberley Farmers Market at Ranch Road 12 and River Road where she was struck by a runaway car in what the media called a "bizarre freak accident." Her father, Kevin Welch, and her son, Charlie, were also present at the time of the incident however were not injured. Savannah's right leg was unfortunately deemed damaged beyond repair following the incident, and the actress was forced to undergo amputation of that leg.
Article continues below advertisement
Her Titans character, Barbara Gordon, also only has one leg after it was revealed through the Marvel comic she was shot by The Joker.
She is also all about motherhood!
In addition to being mom to son, Charlie, who she welcomed sometime back in 2012, Savannah also serves a doula – which she opened up about during an interview with Lone Star Music magazine back in 2017.
Article continues below advertisement
"A doula," she explained, "is somebody who provides emotional and physical support to the mama in labor, and to her partner as well. When Charlie was two, I became certified as a birth doula." She is also a certified parent educator, which she also discussed during this same interview.
"I went through training to be certified as a parent educator, through a program called Attached at the Heart. It's founded on the eight principles of Attachment Parenting," she shared at the time. So that's something else I've thought about: if I can't support women in labor, what are some other ways that I can support families and this next generation that doesn't require such an able body?"
Watch The Good Doctor on Monday nights at 10 p.m. EST on ABC.