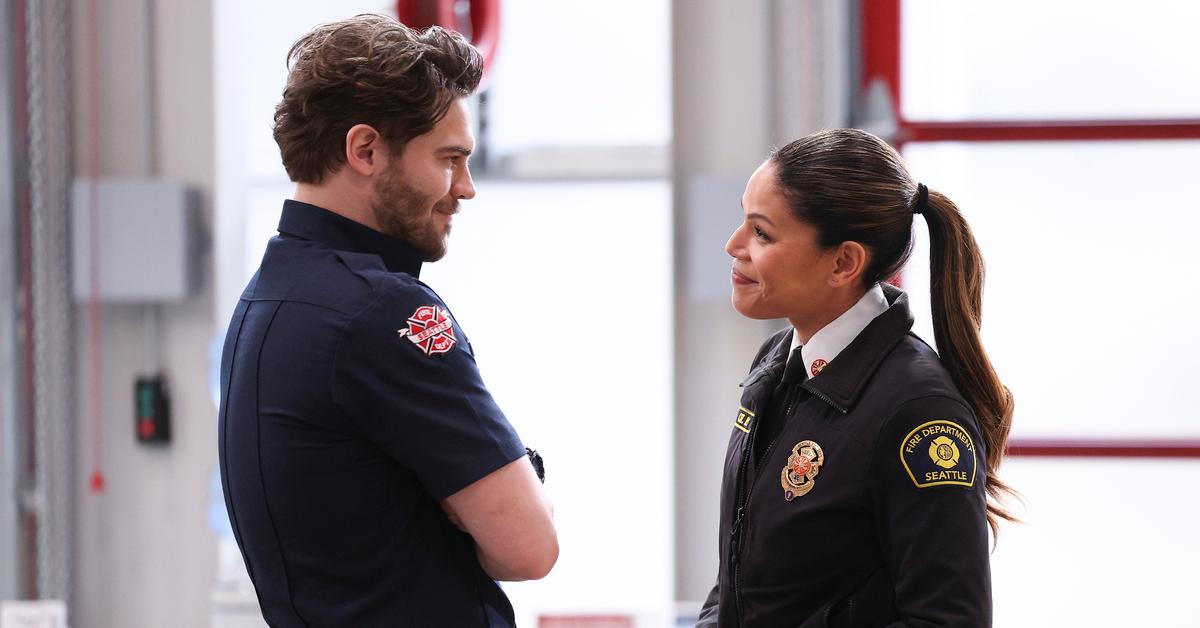 Is Jack Gibson Finally Leaving 'Station 19'? Will Grey Damon Return for Season 6?
Jack Gibson is one of the founding characters in ABC's firefighter drama Station 19. Grey Damon's firefighter has been with the series from its very first episode, and for the first two seasons he was the show's male lead.
For a while, Jack also seemed like he and Andy Herrera (Jaina Lee Ortiz) would be the show's driving couple, like Meredith and Derek on the drama's parent series Grey's Anatomy.
Article continues below advertisement
But then other main characters were added to Station 19 to make it its ensemble much bigger, the series paired Andy with one of those new characters, Robert Sullivan (Boris Kodjoe). That set Jack off on his own path, and he acted as a support for other characters as much as he had his own stories.
Now in Season 5, it seems like he's had less to do, and viewers are speculating that Jack might leave in the finale. How true are those rumors? Keep reading for what's known so far.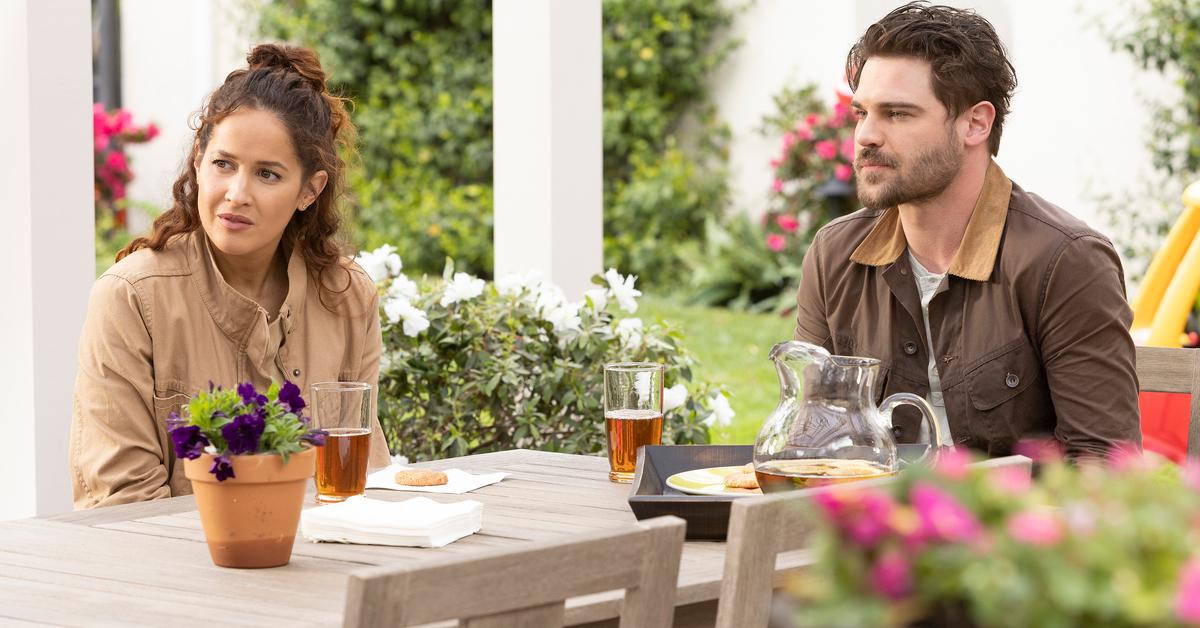 Article continues below advertisement
Is Grey Damon leaving 'Station 19' in the Season 5 finale?
Fans have been worried about Jack since the May 12 episode of Station 19 rocked his world.
Season 5, Episode 17, "The Road You Didn't Take," revealed new details about Jack's childhood, including family members he didn't know he had. It also delved into his being abused as a child. That was a huge episode for him, and usually when characters have big revelations about their past, they also start thinking about their future.
Some fans have wondered if Jack might rekindle things with Andy (again) since they're both single. Others wonder if this is a way to write Jack out if he decides he needs time and space to either process his trauma or help his newfound family. Grey's Anatomy has had several characters leave to reunite with their loved ones.
Article continues below advertisement
But there's no official word from ABC about Jack's departure, and Grey Damon hasn't announced any intention to leave Station 19 either. In fact, the synopsis for the Season 5 finale doesn't mention Jack at all — and if it were his last episode, he would absolutely be mentioned. He'd probably have the main storyline.
So, all evidence points to Jack leaving Station 19 being just a rumor.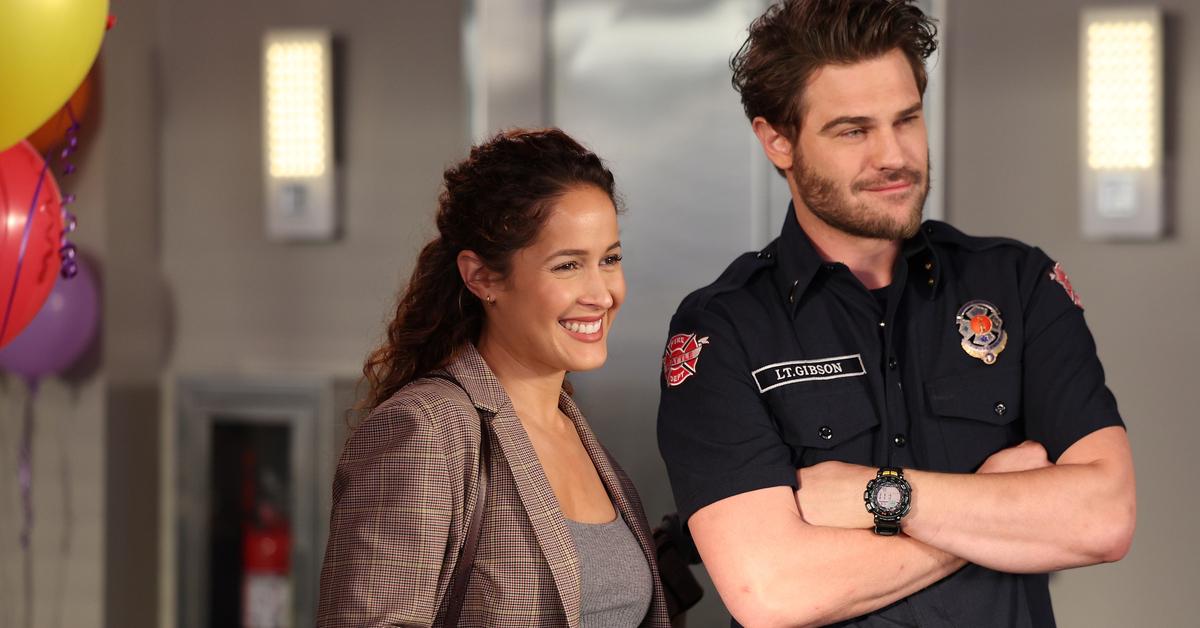 Article continues below advertisement
What happens in the 'Station 19' Season 5 finale?
The Station 19 Season 5 finale is called "Crawl Out Through the Fallout," and according to ABC's official synopsis, it focuses on Andy, Carina, and Jack's ex-girlfriend Maya.
While Andy tracks down a witness for her upcoming trial, Carina and Maya (played by Stefania Spampinato and Danielle Savre) "deal with a stressful situation."
Jack not being mentioned in the synopsis doesn't mean that he's not in the episode; it just means that whatever happens to him isn't one of the primary stories in the finale. It could be he's supporting Andy as her trial story hopefully gets resolved (likely since she just supported him during his family plotline) or he's off doing something that's not as major.
Hopefully after the terrible reveal about his past, the finale brings Jack some kind of good news, because he certainly deserves it. Maybe he should leave at the end of the season... on a vacation to give himself a much-needed break.
Station 19 airs on Thursdays at 8 p.m. EST on ABC.