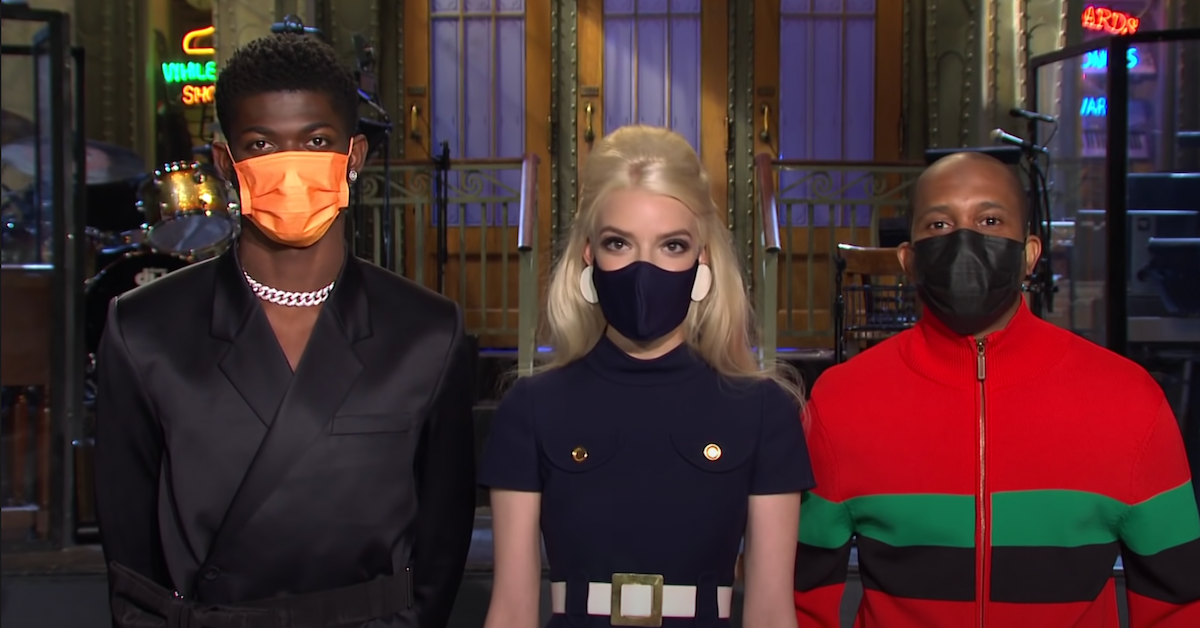 Is 'SNL' New Tonight? The NBC Sketch Comedy Series Is on a Roll in 2021
By Michelle Stein

Oct. 23 2021, Updated 10:56 a.m. ET
Following a rollercoaster ride of an election season — during which the episodes practically wrote themselves — Saturday Night Live (SNL) officially returned in 2021 on Jan. 30. John Krasinski kicked off the year as SNL's first guest host, while Machine Gun Kelly was the musical guest.
But will there be another new episode tonight, on Oct. 23? Let's take a closer look at what fans can expect from the current season.
Article continues below advertisement
Is 'SNL' new tonight, Oct. 23, 2021?
We have some exciting news to share for those who are diehard fans of sketch comedy series: SNL is in fact new tonight, Oct. 23, 2021.
Tonight's episode will feature guest host Jason Sudeikis. The actor has recently stolen hearts and become the talk of everyone's tweets since his starring role in Ted Lasso shook up the internet with pure delight. But Jason is a beloved SNL alum, and long-time viewers will be delighted to have him in front of the camera again.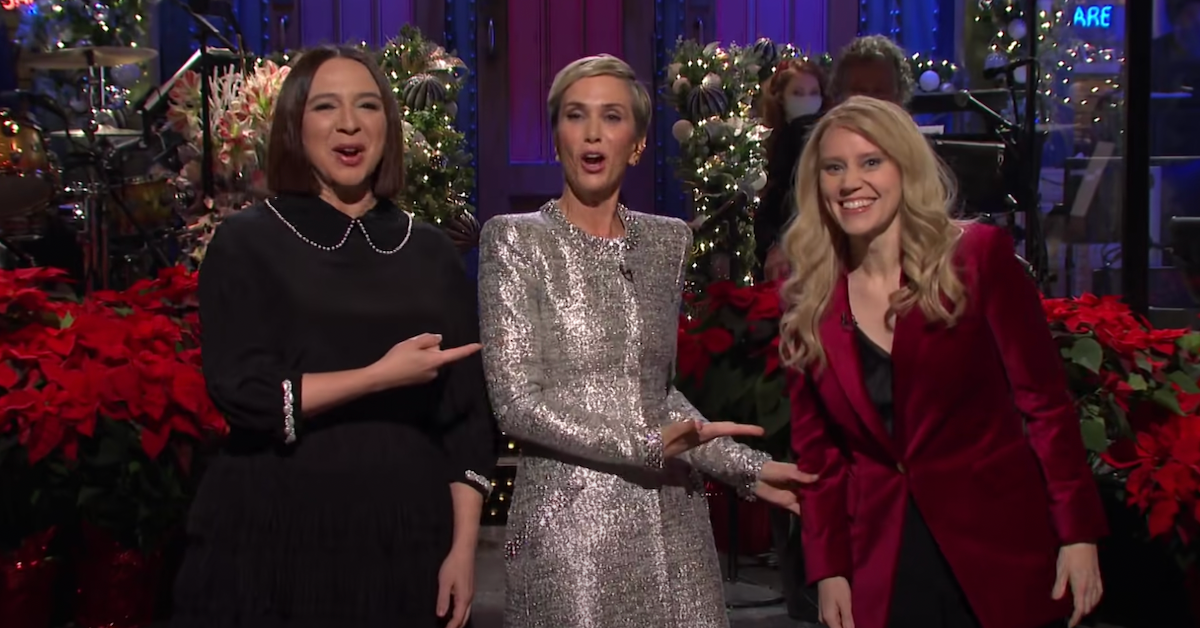 Article continues below advertisement
Season 47 of the show may only be a few episodes in, but it's already winning over audiences with hosts such as Owen Wilson, Kim Kardashian West, and Rami Malek. There's no doubt Jason will only add to the growing list of SNL hosts viewers wouldn't mind seeing return (again),
Article continues below advertisement
How many episodes are in Season 47 of 'SNL'?
Though it's unclear how many episodes will make up Season 47 of SNL in total, at least the first half of the season is expected to run up to mid-December. Typically, seasons of the show average mostly between 20 and 22 episodes overall, with some stopping at 18 and others adding up to 24. If this season of SNL follows the same format, the second half should run through about mid-May 2022.
The Zillow ad on 'SNL' was a fan-favorite sketch in 2021.
The Feb. 6, 2021 episode of SNL featured Dan Levy as the guest host — and it didn't disappoint.
"Are you bored? Looking for something to spice up your life?" a spoof ad for Zillow begins, showing various members of the SNL cast making sensual facial expressions and body movements.
Article continues below advertisement
"Ohhhh yeah. You used to want sex, but you're in your late 30s now," Bowen Yang adds.
"And sex isn't really doing it for me anymore," Dan Levy says, as other people chime in, "You need something new, something exciting."
Article continues below advertisement
"Real estate is your sex now, and our listings are standing by waiting for you to browse them," the Zillow spoof, which made plenty of middle-aged viewers feel personally attacked, continues. This is followed by even more sensual posing and "suggestive" one-liners:
"An updated colonial with mature landscaping? Ohhh!"
"Unleash your passions."
"I wanna flip that!"
"Satisfy your every fantasy."
Toward the end of the sketch, the Zillow ad implores, "So what are you waiting for? Pick up your phone now, open the app, and tell us what you really want."
Watch SNL on Saturdays at 11:30 p.m. EST on NBC.