Rachel Bay Jones Went From Meddling Patient on 'The Good Doctor' to Something Shocking
We thought Rachel Bay Jones' Salen Morrison was going to be an annoying addition to 'The Good Doctor,' but we had know idea it would be this bad. Who is she?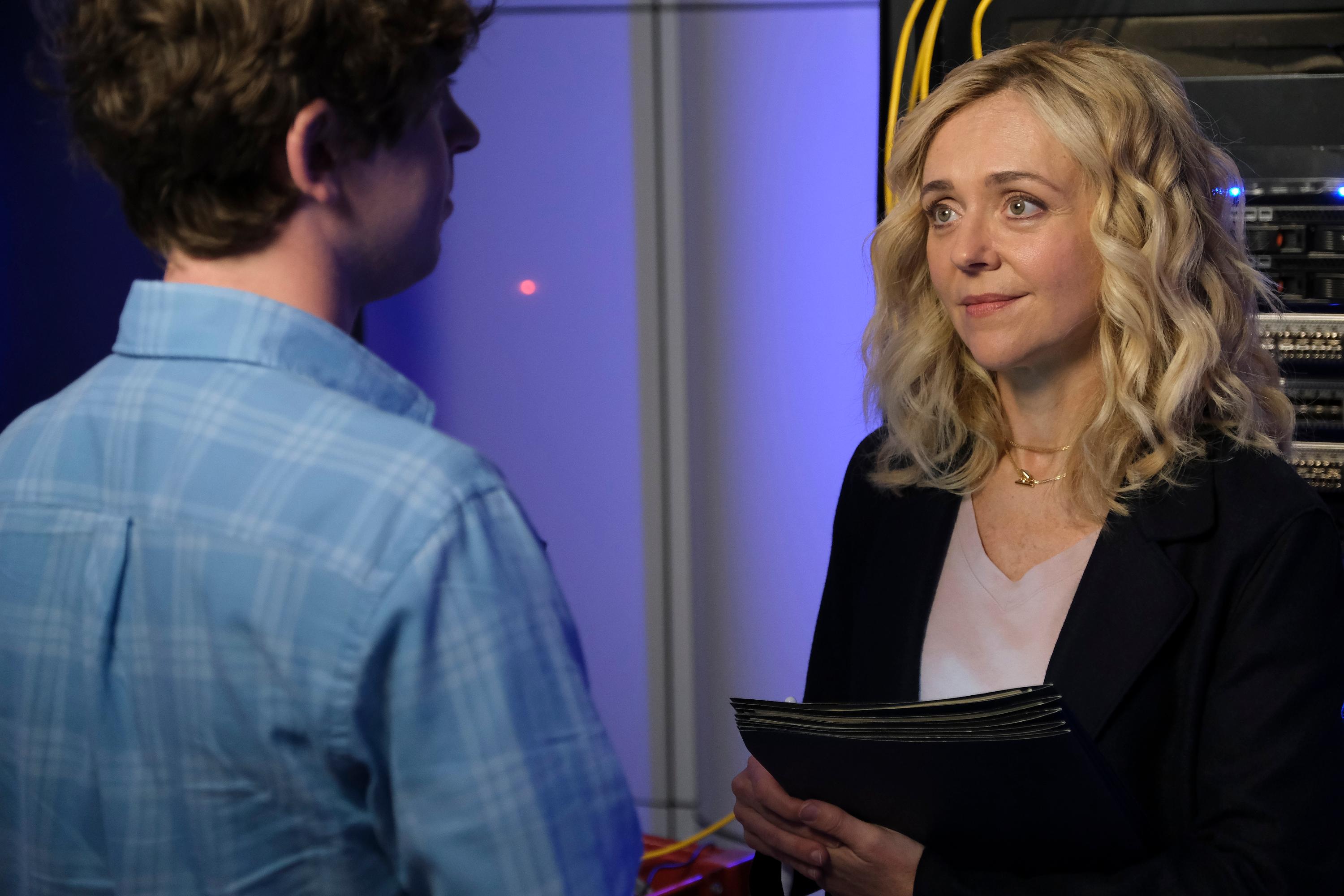 Spoiler Alert: This article contains spoilers if you're not caught up on The Good Doctor Season 5.
When Salen Morrison (played Rachel Bay Jones) shows up at St. Bonaventure Hospital, we knew she was going to be a handful. In the Season 5 premiere of The Good Doctor, Salen was quite the chatterbox with an endless amount of questions, and not all of them were related to her treatment. For example, she inexplicably needed to know things, like does Dr. Glassman (Richard Schiff) feel like he is more of a hospital president or a doctor.
Article continues below advertisement
Salen was in the hospital for a very real reason, but some of it was her own doing. It turns out she had been diagnosed with scleroderma seven years prior but had gone off her medication to test the medical expertise of the doctors at St. Bonaventure. Of course, they learned this after she collapsed while talking to Dr. Lim (Christina Chang) about her own treatment. So who is the mysterious Salen Morrison and Rachel Bay Jones, the actor playing her?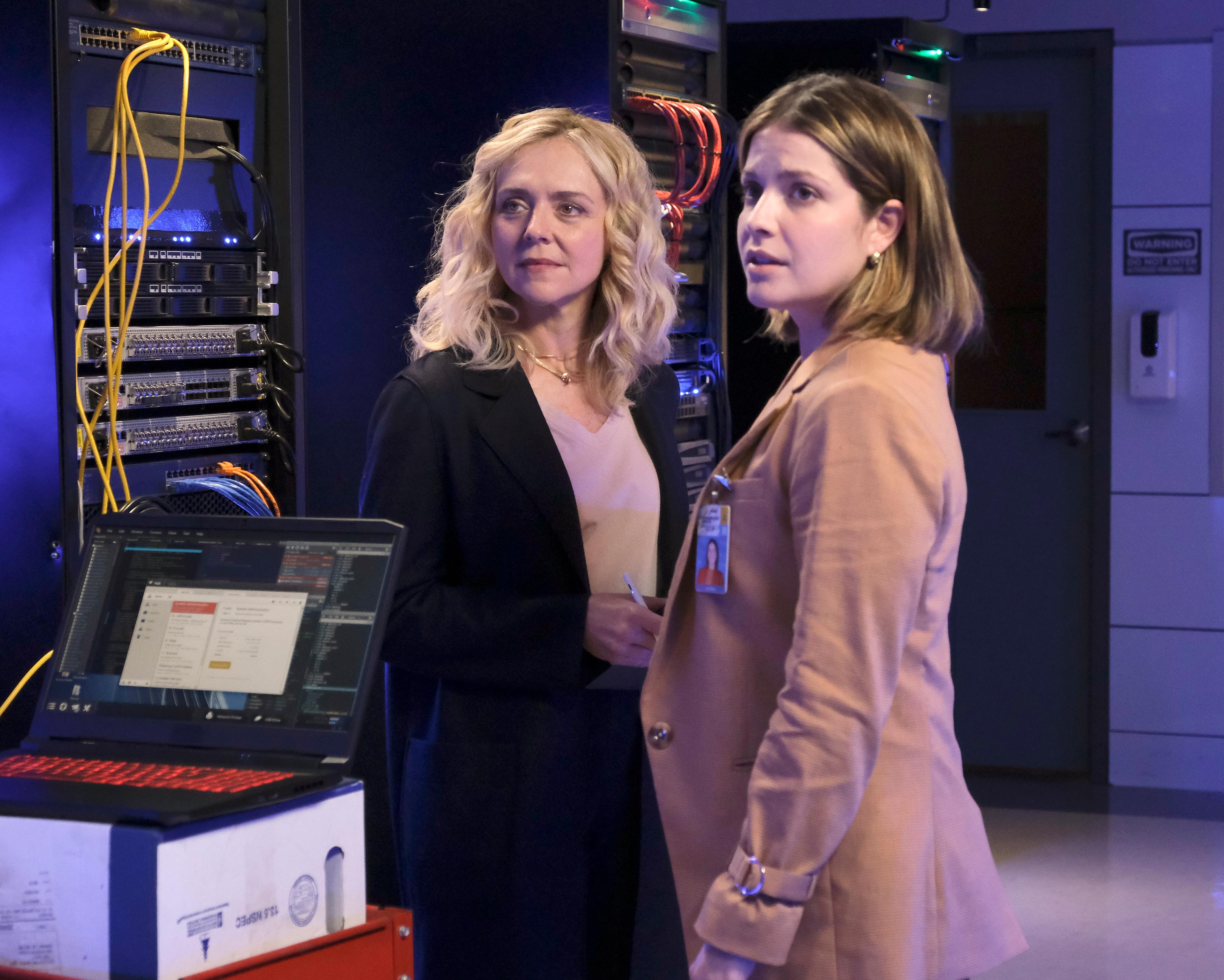 Article continues below advertisement
Who is Rachel Bay Jones' character on 'The Good Doctor'?
Beyond being just another wacky patient, Salen has a few more tricks up her sleeve. In the final scene of Episode 1, Salen says to Lim and Glassman, "I look forward to working with both of you." Now you might be asking yourself, is she a new doctor? No, Salen is purchasing St. Bonaventure. You could say she looks forward to working above both of them.
The changing of the guard at St. Bonaventure is not necessarily a bad thing. The hospital is being acquired by the Ethicure Medical family, and with this incorporation into a larger organization comes more money and better equipment. You know who's really enjoying the upgrade? Dr. Jordan Allen (Bria Samoné Henderson). In an interview with TVLine, Bria said, "She's all about innovation, and she's tech savvy, so with the new ideas that Salen brings into the hospital, Jordan is down to play.
Article continues below advertisement
Unfortunately, not everyone feels the same way. Dr. Asher Wolke (Noah Galvin) is not a big fan of change. "Asher comes from a world where he was forced to believe things and was taught a very specific set of ideals. So anything that feels prohibitive of free thought — his want to live his own life and have as much agency as possible — anything that brings those things into question, he's going to be immediately dubious and wary of." Guess we'll have to see who's right about Salen's intentions.
Article continues below advertisement
Who is the actor behind Salen Morrison?
Rachel Bay Jones has had a long and illustrious career on the stage and screen. She's most known for playing Heidi Hansen, mother to Evan Hansen in the broadway show Dear Evan Hansen. She starred in the original run at Arena Stage in Washington, D.C., in July 2015 and stayed with it all the way through the 71st Tony Awards, where she won Best Featured Actress in a Musical.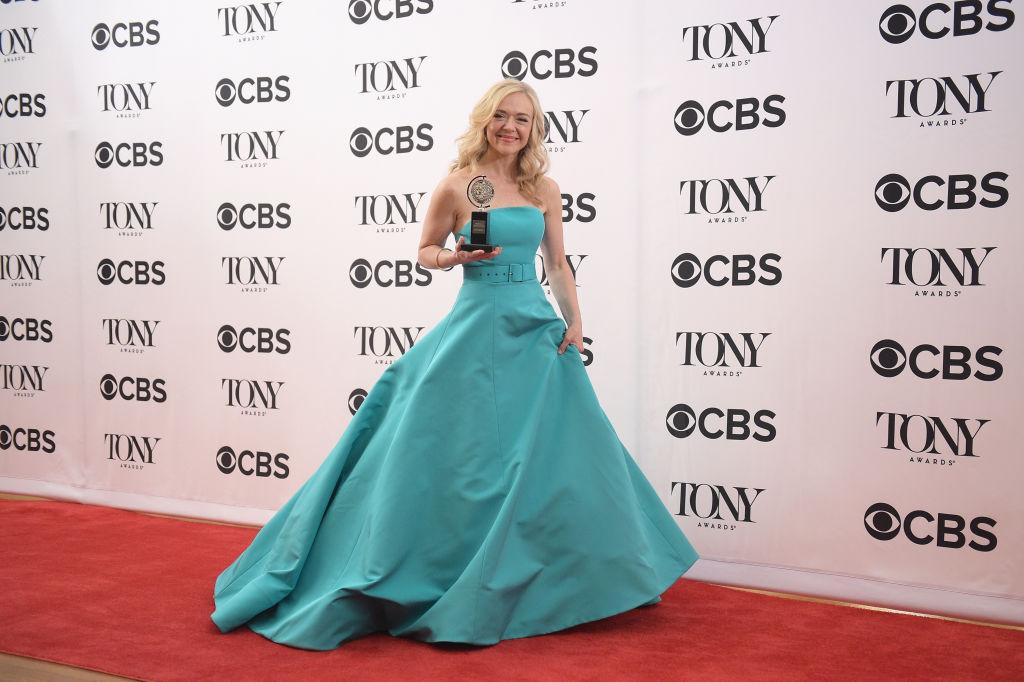 Rachel has also guest-starred in several notable television shows such as Law & Order: SVU, Modern Family, and Grey's Anatomy. Starting in March 2022, she will be performing in her own solo show titled Rachel Bay Jones: Something Beautiful at New York's Feinstein's/54 Below. According to the venue's website, Rachel will "share the songs and stories that have shaped her life and career." Sounds like she'll have a lot to sing about.
The Good Doctor airs Mondays at 10 p.m. EST on ABC.