Yes, Sasha Banks Is in 'The Mandalorian' Season 2 Trailer, and WWE Fans Are Amped
Sasha Banks was able to nab what looks like an awesome role in Season 2 of the Disney+ series, 'The Mandalorian.' Who is she playing? Details!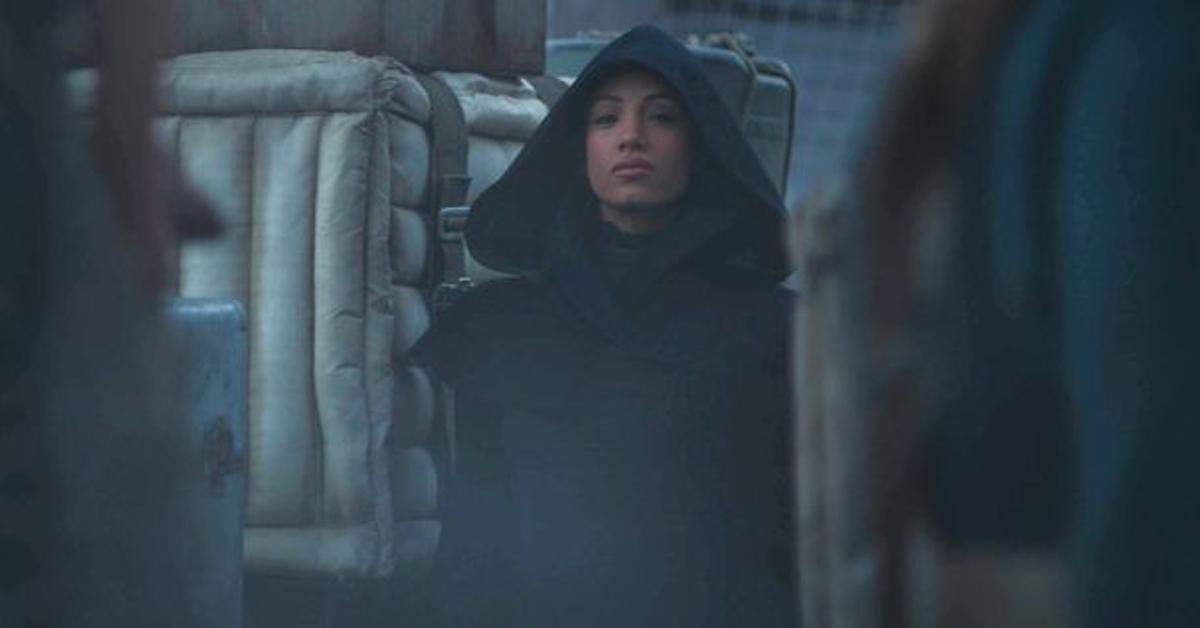 When Disney+ first announced that it was launching its own streaming service, people were obviously stoked. The Mouse owns so many creative properties and franchises that folks were excited to have a single place to stream all of their favorite Disney classics, new films, Marvel's extensive library of content, Pixar shorts, and, of course, Star Wars movies and shows like The Mandalorian.
Now the show is entering its second season and it looks like Sasha Banks is in it. Keep reading to find out more about The Mandalorian and Sasha Banks' upcoming role in Season 2.
Article continues below advertisement
Where does 'The Mandalorian' fit in the timeline of 'Star Wars'?
If you're wondering just where this series' narrative takes place, it's only five years after the events of Return of the Jedi (Episode 6) and 25 years before The Force Awakens, where The First Order reigns supreme.
After the Rebel Alliance toppled the Empire, it established a Democracy that ushered in a new era of rule that was rife with lawlessness. It's in this "Wild West" era of the Star Wars universe that The Mandalorian is set in.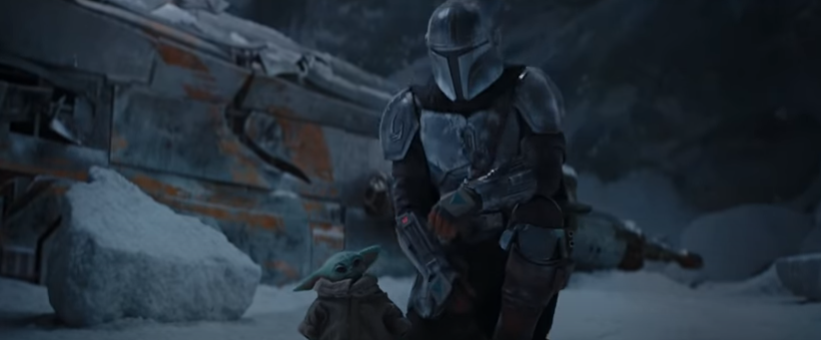 Article continues below advertisement
'The Mandalorian' Season 2 trailer recently dropped, and yes, baby Yoda's in it.
It's no secret that the show's one of the most popular original streaming series ever, earning 58.7 percent more impressions than Netflix's ridiculously successful Umbrella Academy (during each series' respective debuts). The Jon Favreau-produced show also received a ton of fan and critical acclaim. Jon himself is a self-acclaimed Star Wars nut, and he's managed to dive deep into the Universe's world and add further to the long-standing Space Opera's mythos.
Is Sasha Banks really in Season 2 of 'The Mandalorian'?
Banks is easily one of the WWE's more recognizable and popular stars on their roster. At the start of 2020, there were rumors that the former WWE RAW Women's Champion was going to be in the successful show, which was confirmed when she (duh) appeared in the teaser trailer for Season 2 that doesn't really reveal a whole lot plot-wise.
Article continues below advertisement
But we do know that Sasha's character is very, very, very interested in Baby Yoda, and not just to make a bunch of cute memes. Again, not much is known about the series, but it doesn't look like Sasha's leering at Baby Yoda in a positive way. Also, the fact that she's dressed up like a total Sith doesn't help matters either.
Article continues below advertisement
Sasha tweeted the trailer with the simple caption, "This is the way!" Maybe she's talking about the way of the dark side? It's not like Jedi are walking around with huge black hoods and creating heavy moods by staring at little green aliens. You can almost hear the "muahahaha" in the background.
Another female pugilist/performer also made headlines when she was cast in Season 1 of the series: Gina Carano. She and Sasha beefed online for a bit, suggesting that either the two of them duke it out in the series, or that maybe Gina's planning a few appearances in the WWE.
Article continues below advertisement
The beef began when Gina tweeted a gif of Shayna Baszler knocking out Sasha Banks with a sucker punch. Gina was being laudatory of both Shayna and Sasha, calling them "two of my favorites."
Sasha took offense to the tweet, stating that she wanted to "whoop [her] ass" for the tweet.
Article continues below advertisement
Is the WWE planning on recruiting Gina Carano to be one of its superstars? Would you like to see her in the squared circle? Or should she stick to movie roles now that she's retired from MMA?