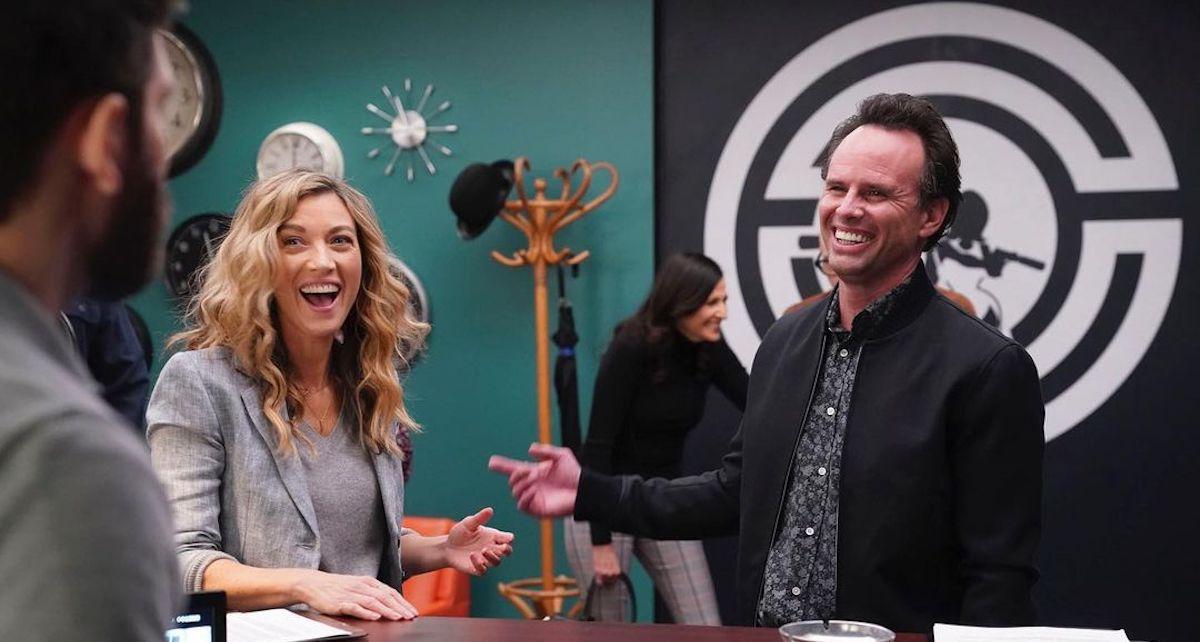 Fans of 'The Unicorn' Think Shannon's Romance With Wade Is Doomed
Since it debuted in 2019, The Unicorn has combined comedy with poignant moments featuring death, mourning, and moving on. The CBS comedy picks up a while after Wade Felton (Walton Goggins) loses his wife to cancer. Though he's focused on raising his two daughters, his friends encourage him to get back out into the dating scene. After all, he's a "unicorn" aka an extremely eligible bachelor due to his widower status.
Article continues below advertisement
At the end of Season 1 and after a series of bad dates, Wade connected with a divorced woman named Shannon (Natalie Zea). Fans were delighted when the character had a recurring role on the second season, but many are convinced that the two are about to break up after what happened on the Feb. 18 episode.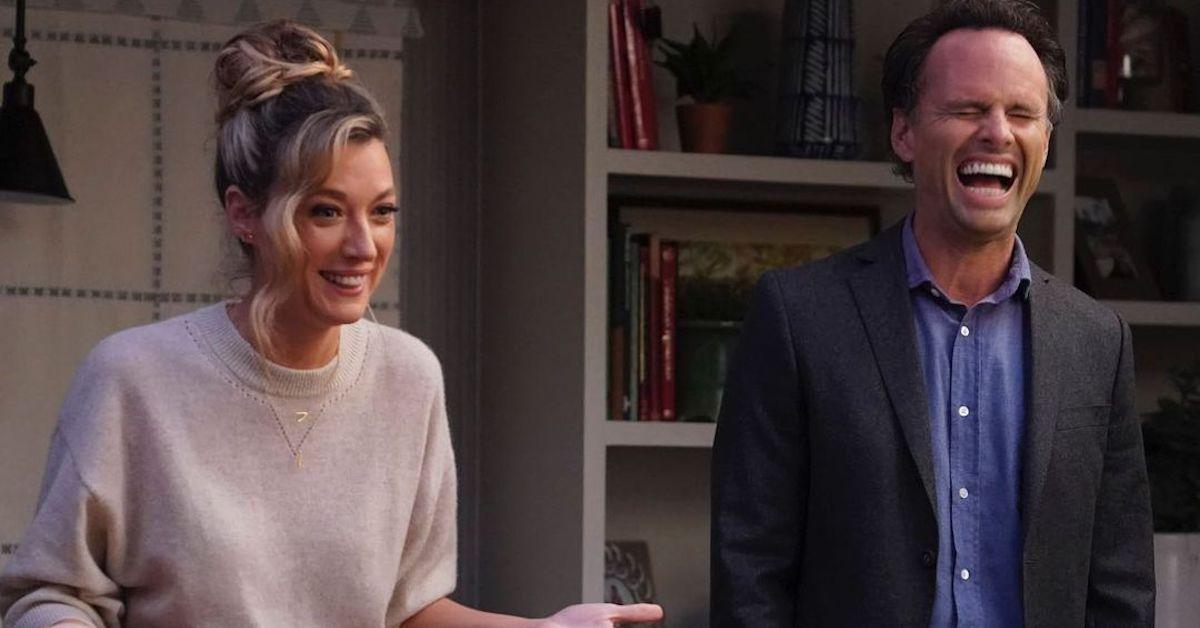 Article continues below advertisement
Is Shannon leaving 'The Unicorn'?
Though Wade and Shannon forged a strong connection with little drama or silly dating games, the two embarked on a long distance relationship on the Feb. 18 episode of the show — which usually never bodes well.
The decision comes on the heels of Wade's attempt to improve Shannon's life by helping her ex-husband, Doug (David Sullivan), out.
When Wade tries to score bonus points with Shannon by helping her down-and-out ex-husband get a job, the plan backfires. Doug ends up getting work in Asheville, which is four hours away from where Wade lives.
Without her ex's financial support, Shannon also realizes that she's priced out of her community. As she looks for a place to live, she notices that her son, Bert (Boone Nelson), is already deeply missing his dad.
Article continues below advertisement
While Wade thinks that the obvious solution is to ask Shannon to move in with him, he then realizes that Bert needs his dad nearby. He suggests that Shannon and Bert move to Asheville.
Though Shannon thinks that Wade really is a "unicorn," due to his caring and problem-solving nature, she follows her ex to Asheville for the sake of her son.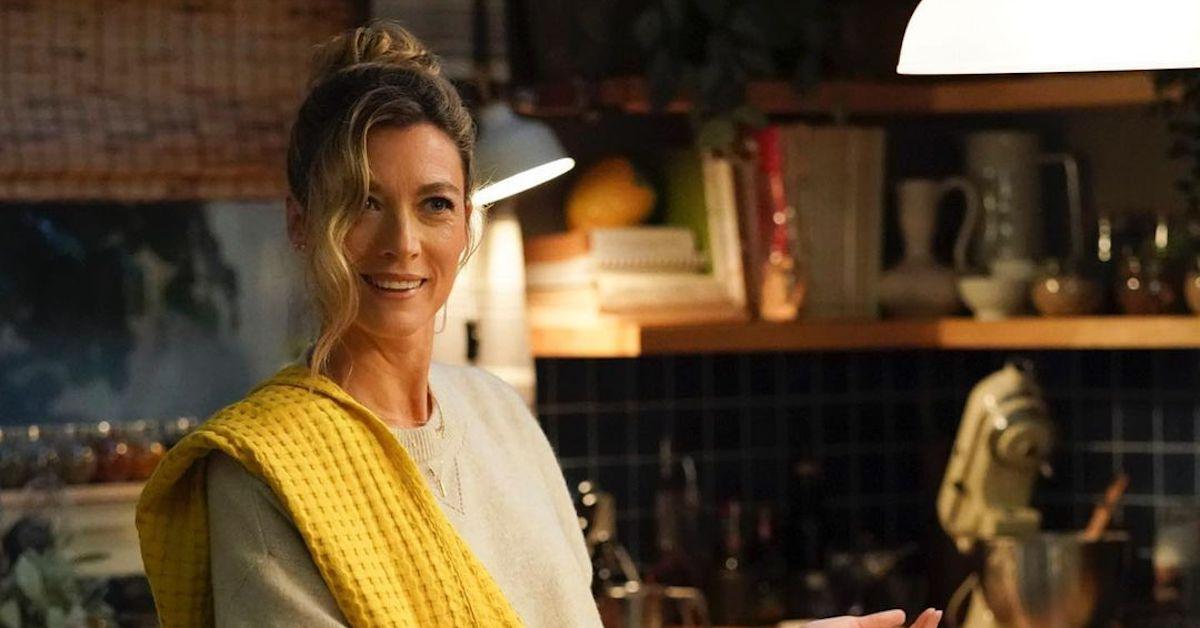 Article continues below advertisement
It does seem like Shannon is definitely out of the picture for now (come on, who really thought that Wade could settle down when it's only Season 2?). But, since the two are still technically together, she might make cameo appearances later on.
There's every chance that the character could return full-time in the future, especially since fans loved her relationship with Wade.
But, actress Natalie Zea is already working on other projects, which might affect her availability.
Natalie Zea has not publicly shared whether she's done with 'The Unicorn.'
The actress has not commented on whether her days on The Unicorn are over (or numbered), but she is in pre-production for another series. Plus, her role on The Unicorn was recurring, and she was never labeled as a series regular.
In January of 2021, Deadline confirmed that the drama series La Brea had officially been picked up by NBC. Natalie is slated to star in the show alongside Jon Seda.
Article continues below advertisement
Production is expected to commence in 2021, but it's unclear what stage it is in at this time. The show was put on a straight-to-series track in June of 2020, but there were subsequent production issues due to the pandemic.
Per IMDb, La Brea will largely be shot in Vancouver. The Unicorn, on the other hand, is mainly filmed in Los Angeles.
Since Walton and Natalie have starred on both Justified and The Unicorn together, it only makes sense that the actor would make an appearance at some point on La Brea.
The Unicorn airs on Thursdays at 9:30 p.m. ET on CBS.