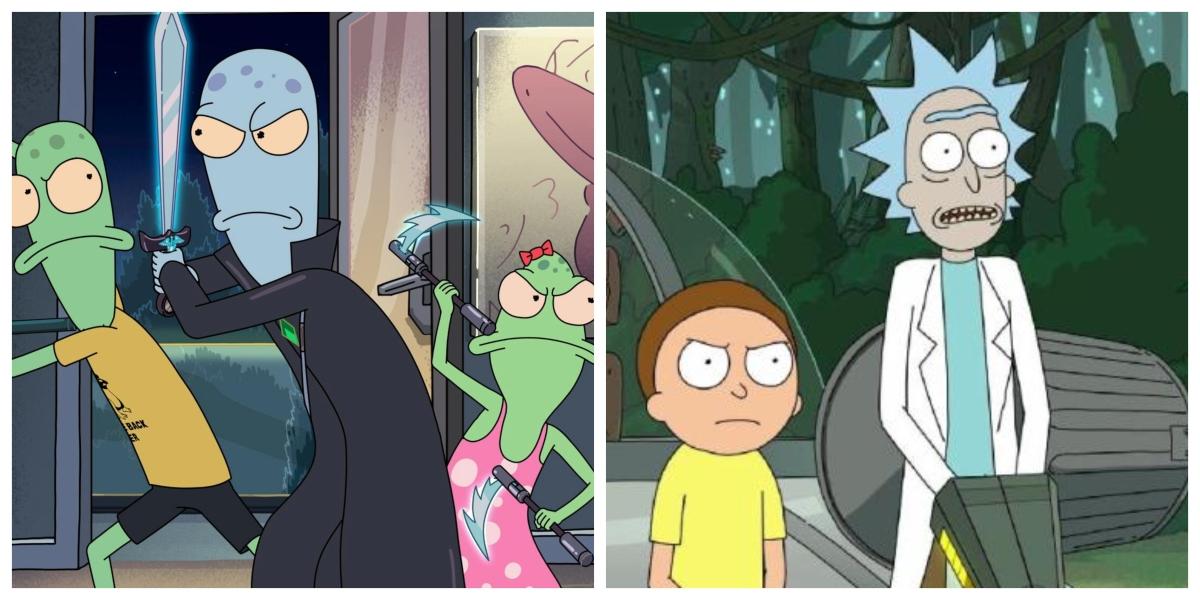 Hulu's 'Solar Opposites' May Look Familiar, but the Characters Are Very Different
If you're looking to binge-watch a new sitcom, check out Solar Opposites! The animated Hulu series was created by the team behind Rick and Morty, following a group of four aliens who crash-landed on Earth and must now learn to live among humans and as a family.
The adult cartoon is filled with pop culture references, crude humor, uncensored violence, and a lot of LOL-moments.
Article continues below advertisement
Since the series was co-created by Rick and Morty co-creator Justin Roiland, there is definitely a similarity between the two adult comedy cartoons. While it has been hinted that the two series may exist in the same world, the creators of the new Hulu show have stated that they are very different.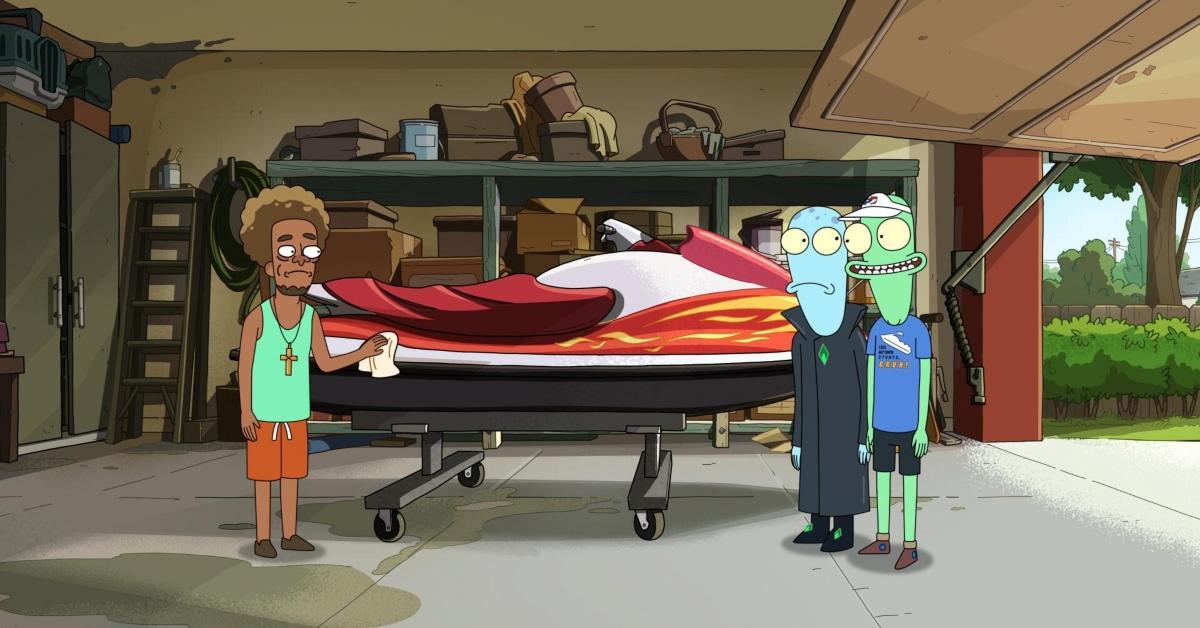 Article continues below advertisement
So, is 'Solar Opposites' replacing 'Rick and Morty'?
Co-creators Mike McMahan and Justin Roiland understand that fans of the animated series may compare the two shows, but they are very different.
"We weren't actively trying to find any similarities to Rick and Morty because we were making it separately in our minds," Mike told Comicbook.com. "Like it was a different kind of show, more of a sitcom, family, weird show than that dark Rick Sanchez driven, Rick and Morty."
Adding, "I mean we love Rick and Morty, it just wasn't what we were trying to do with this and we still had a blast with it though." The co-creators revealed that they initially wrote Solar Opposites in between Seasons 2 and 3 of their Adult Swim show.
Justin explained to the outlet that the characters in the new series are a lot lighter than in Rick and Morty.
Article continues below advertisement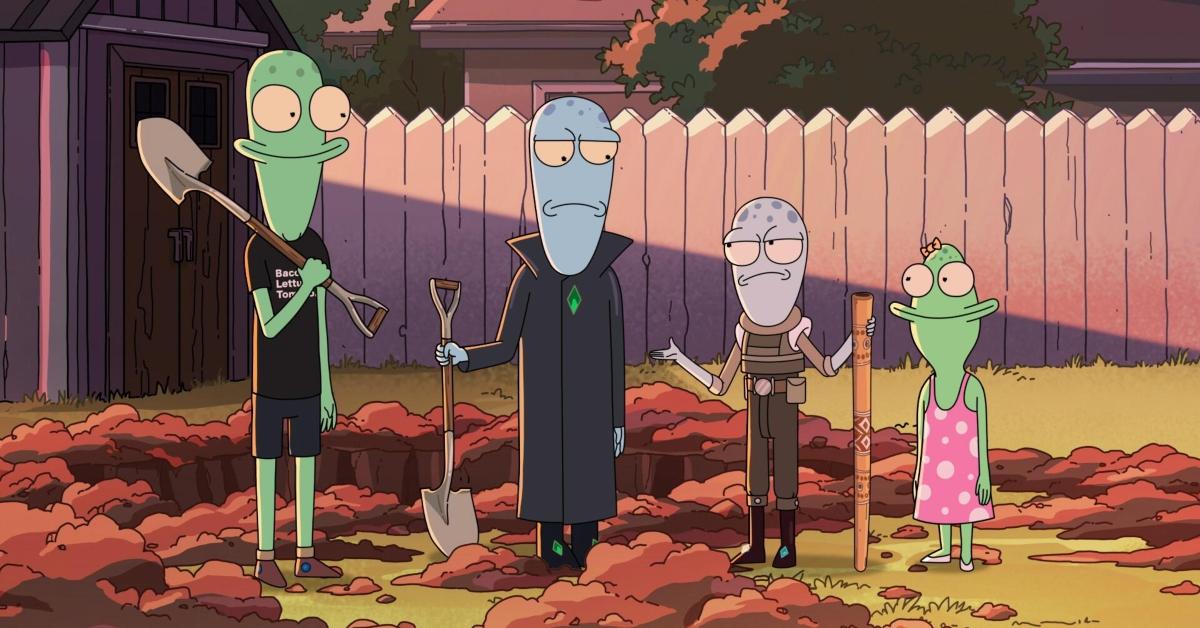 "The characters are so different than Rick and Morty. [...] On Rick and Morty there's a lot of existentialism, there's a lot of darkness. It's a darker tone. And Rick is the reason for that. That character is incredibly complex. There's a lot of s--t going on you don't know with him. That in and of itself makes a framework for a very different kind of show," he told Comicbook.com.
Article continues below advertisement
The co-creator explained that the characters in Solar Opposites are "not malicious" and just "don't really understand culturally what's right, what's wrong."
Will there be a Season 2 of 'Solar Opposites' on Hulu?
Since the popular animated series aired, fans have already been wondering if the streaming service will renew the raunchy comedy for additional episodes. Hulu actually greenlit the sci-fi series for two seasons back in 2018.
"The scripts for the second season are pretty much almost done and we were able to send home the animators with computers," executive producer Josh Bycel told Bubbleblaber, of how they're making the show work despite the current coronavirus pandemic.
Article continues below advertisement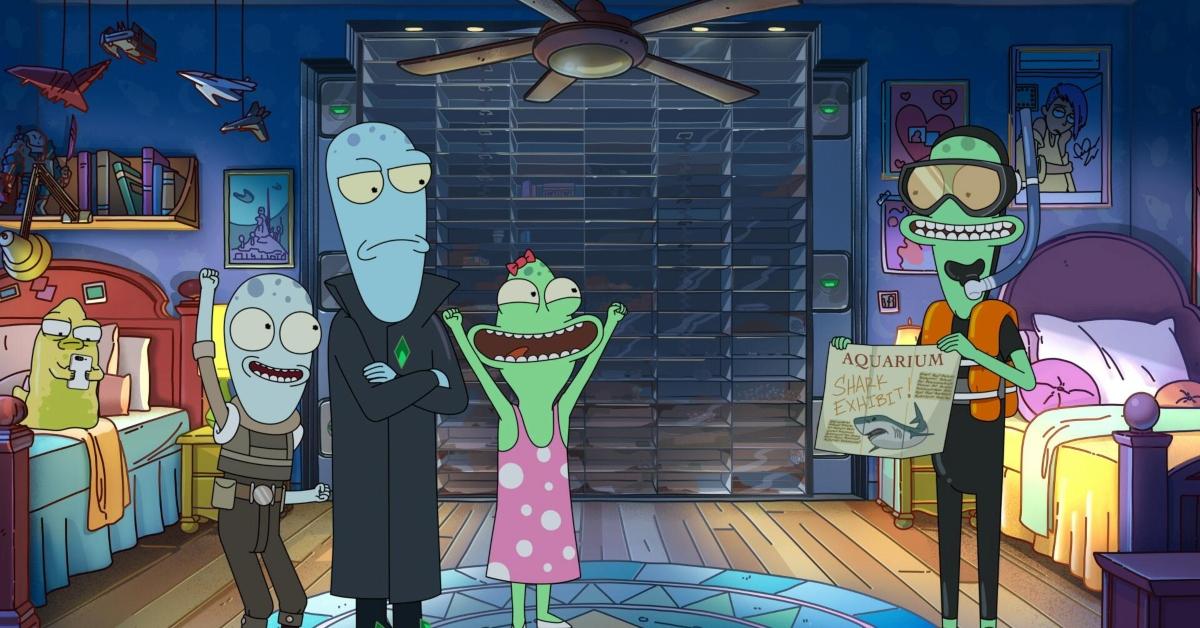 He added: "It's worked well so far, but I don't know what's gonna happen once we have to send our material to Vancouver to get colored and all that stuff, because we're not quite there yet."
So, while a release date has not yet been announced for Season 2, fans can expect more from the alien family.
You can stream Season 1 of Solar Opposites on Hulu now.