Is Beauty Guru Tati Westbrook Related to NBA Player Russell Westbrook?
Despite looking nothing alike, some people are wondering if beauty guru Tati Westbrook is related in any way to Houston player Russell Westbrook.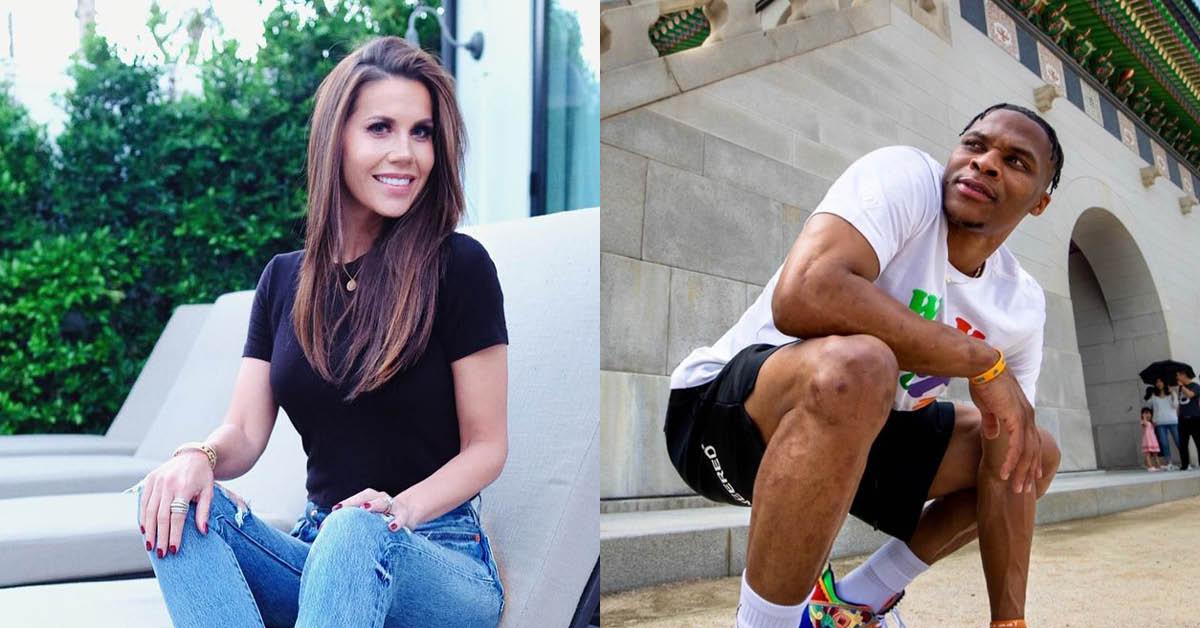 Beauty guru Tati Westbrook is currently dealing with a nasty lawsuit over potential fraud for her business, Halo Beauty, capping off an already unfortunate year for the YouTuber. Earlier in the year, she released a video revealing she had exposed her former friend, James Charles, in the infamous "Bye Sister" video over "poisonous lies" fed to her by Jeffree Star and Shane Dawson. In addition to that, Tati revealed she fled her recently purchased Los Angeles home in October after feeling unsafe.
Article continues below advertisement
The year 2020 has not been kind to Tati as she's continued to try to regain her footing on the internet.
While much of Tati's personal life is slowly coming to light through all of this drama, one thing some of her fans are still wondering is whether or not she's related in any way to famous NBA player Russell Westbrook. Are the two related, or do they just share the same last name?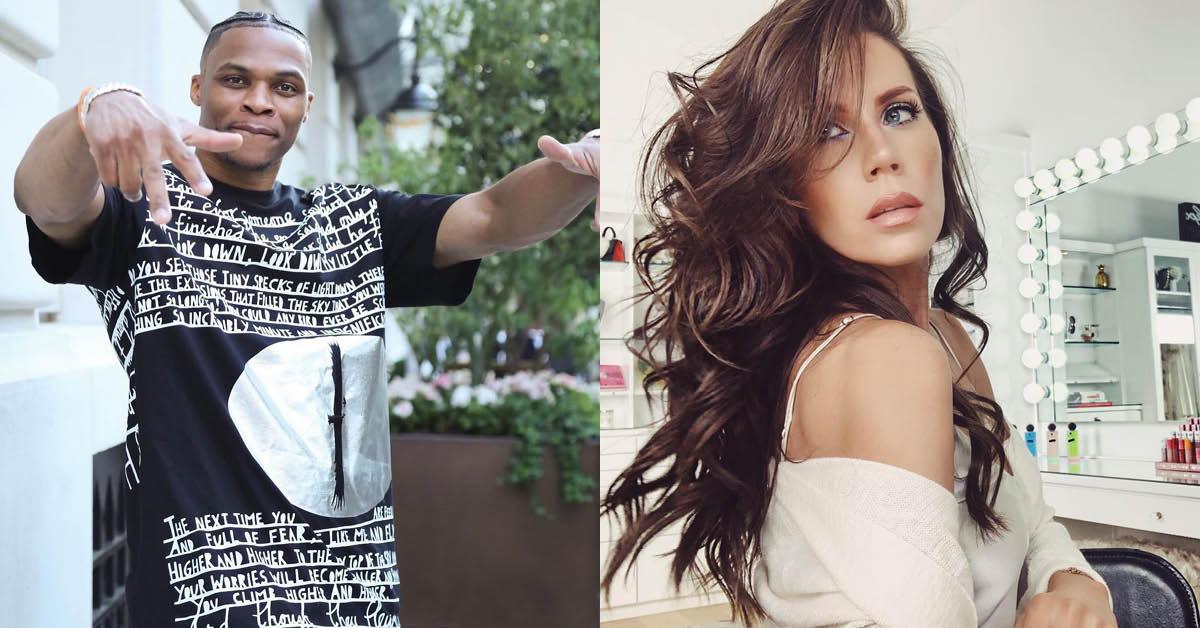 Article continues below advertisement
Tati Westbrook and Russell Westbrook are not related.
While the two definitely won't be mistaken for twins, given their completely different appearances (and, well, races), some fans couldn't help but wonder if there was a potential connection between Tati and Russell, considering the two share the same last name.
But just because two celebrities share the same last name does not mean they're actually related, and there's no indication Russell and Tati share any familial connection.
The only other thing the two have in common is they were both born and raised on the West Coast — though still on completely opposite ends! Russell was born in Long Beach, Calif., where he attended Leuzinger High School before joining the UCLA basketball team in 2006.
Tati, on the other hand, was born and raised in Seattle, Wash. While she moved to Los Angeles after starting her career on YouTube, she's since relocated back to her hometown.
Article continues below advertisement
Who are Tati Westbrook's siblings?
If all of that evidence wasn't enough to convince you that Tati and Russell are not related, Westbrook is actually Tati's married name. Before she married James Westbrook in 2017, her maiden name was Krievins. (And no, James is not related to Russell in any way, despite their same last name.)
Tati has three biological sisters, named Erika, Sabrina, and Larisa. Erika and Sabrina are identical twins, and you can see their striking resemblance in her 2013 video doing her Erika's bridal makeup.
Article continues below advertisement
Who are Russell Westbrook's siblings?
While most NBA fans know of Russell's wife, Nina, and their three children, Noah, Skye, and Jordyn, you might not know that Russell also has a brother who was an athlete.
His younger brother, Raynard Westbrook, was a college football player when he attended the University of Central Oklahoma, though he never played professionally. Despite Russell's busy schedule, he has credited his brother as one of his biggest supporters.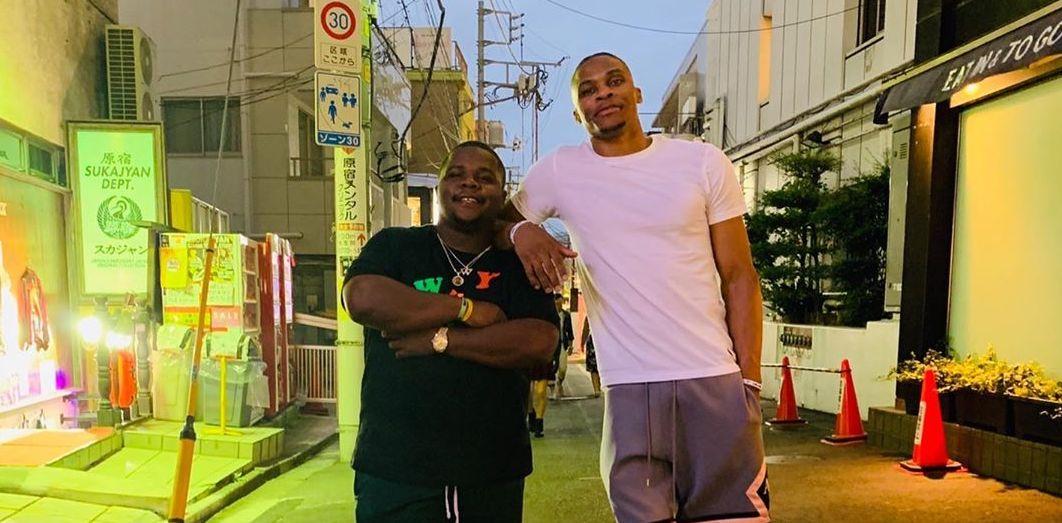 "I'm so proud of [my brother,] not just for that but the man he is today," Russell said during his teary 2017 MVP award acceptance speech. "He lifts me up every single day. My brother, he texts me every single game at halftime. Every game. Since I've been in the league he texts me every game at halftime."