What's Going on Between Shaq and Damian Lillard, Anyway?
What's going on with the whole Shaq versus Damian Lillard thing? Shaq dropped a diss track targeting Damian and it was pretty great! Details!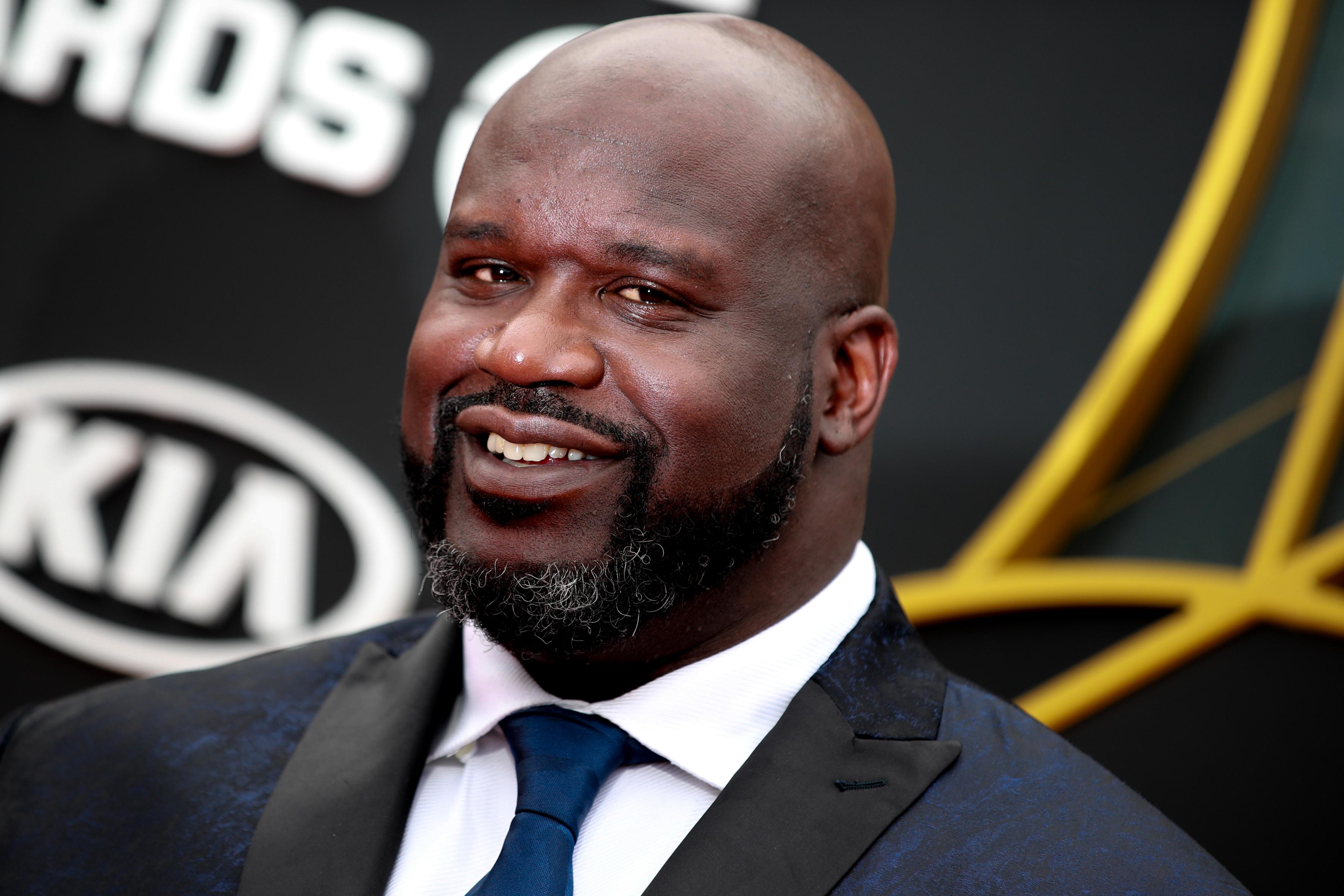 You're probably already shaking your head, wondering what in the world Shaq is in the news for right now, and why he needed to make a diss track, let alone who it's about. Pop culture is a roller coaster, dear reader, and we're here to help you make better sense of it. Yes, former NBA superstar Shaquille O'Neal came out of rap retirement to make a diss track downing current NBA star Damian Lillard. Why? Sit back and relax, and we'll make everything make sense again. Don't you worry about that.
Article continues below advertisement
Shaq versus Damian Lillard: What's it all about?
Lillard went on The Joe Budden Podcast earlier in September and brought Shaq's rapping skills under the mic when asked who he thought was the best rapper out of Lillard and O'Neal. Lillard's reply was pretty damning, as he said he thought he was the better rapper overall. The pair is well-known for being embroiled in the world of hip-hop.
"I think I rap better than Shaq," said Dame. "I've heard Shaq's stuff. I've like… I think people was like… I think he was viewed as Shaq. People was like, this Shaq. It wasn't like, Shaq and Biggie. People weren't looking like this a real rapper. It was like, 'That's Shaq rapping.' So, of course, it was a big deal."
Shaq didn't take too kindly to that notion, and immediately headed to the studio to spit straight fire, launching a new diss track calling out Lillard after his comments.
Article continues below advertisement
In Shaq's track, he called Dame a worse player than Trevor Ariza, even going so far to say that he can't measure up to Steph Curry or Russell Westbrook. He also called Dame a "little dirty booty boy up in diapers." Yes, Shaq said that. Breathe it in, because that's some lyrical mastery. He even brought it all together by having a little Shaq puppet "rap" it all via Instagram, if you can believe that. That's what a real king of rap does, after all!
Article continues below advertisement
As you can tell, Shaq went hard on the track, popping off with some serious burns. "They say Michael Jordan's the best. How? He's never been in this booth! Who's the first with a shoe deal? Me! That's who!" riffed Shaq near the end of his track. "My baby mamas make more than some of y'all make!" If you haven't heard the entirety of the diss just yet, you really need to take a moment and soak it all up. It has to be heard to be believed.
Article continues below advertisement
Did Dame respond to Shaq's burns?
Oh, you bet he did. When Shaq's diss track hit the internet, Lillard replied with his own shot back on Twitter. Having heard both, it's extremely difficult to actually say who did it better in this situation.
Dame fired off some sick insults of his own in his own diss track, bringing the feud full circle again. But despite the fact that both tracks appear to be littered with some particularly harsh words on either side, it looks like this is just a friendly rivalry between two stars who happen to know how to seriously lay down beats. Stop the feuding and drop a collab!