Why Is Ziva Back on 'NCIS'? Will She Stay for Good? Here's What We Know
Fans are getting their hopes up after the character's surprise return, but is Ziva back for good on 'NCIS'? Here's what we know so far.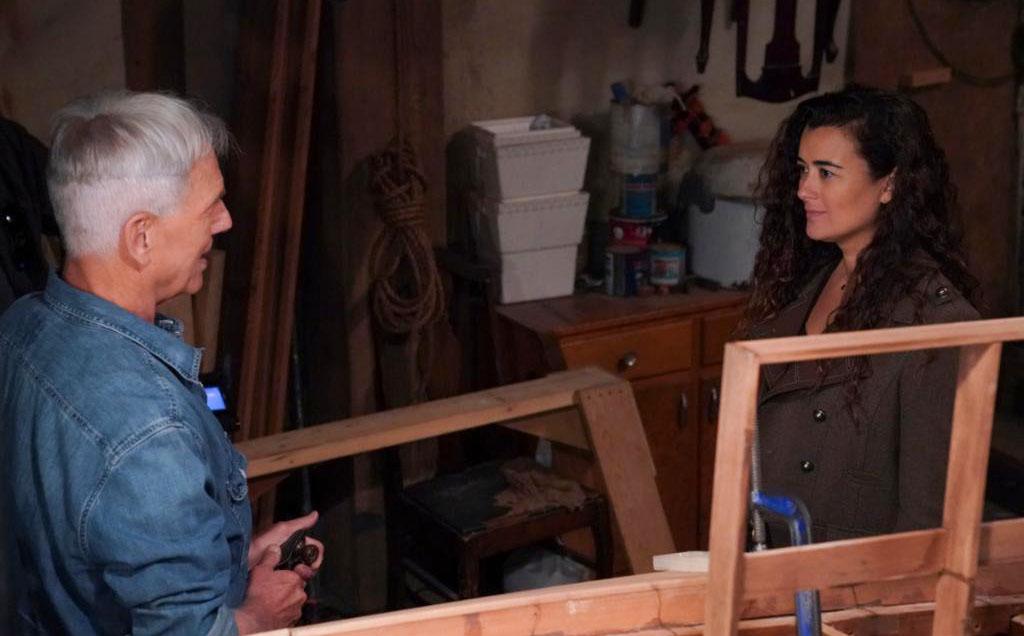 The Season 16 finale of NCIS ended with a plot twist that still has fans reeling. Agent Ziva David, whom everyone thought was dead, turned up in Agent Gibbs' basement alive and well. But she didn't come for pleasantries. She came bearing bad news, telling him that his life is in danger.
Article continues below advertisement
Fast forward to Season's 17's premiere, "Out of the Darkness," and we now see that both Ziva and Gibbs are on the run after narrowly escaping a bunch of bullets. They're hiding from a vengeful woman named Zahar. But even now, fans are still brimming with questions.
For instance, why did she disappear in the first place? And is her character returning for good?
Okay, first off, where was Ziva all this time?
Everyone believed that she died in a mortar attack in Season 13. But in "Out of the Darkness," it was revealed that she had faked her death and gone underground.
Article continues below advertisement
It was all because of Zahar, who apparently has a serious bone to pick with Ziva and her loved ones because of her brother, Ari. However, she felt the need to finally come out of hiding when she learned that her father-figure, Gibbs, was also in danger. Now, both she and Gibbs have teamed up to track Zahara down.
Article continues below advertisement
Is Ziva back for good on NCIS? 
TV Guide recently confirmed that Cote de Pablo, who plays Ziva, will be in four episodes of Season 17. Her first two appearances are in the first two episodes, then she'll guest star in two others later in the season. For now, it's at least confirmed that her character will stick around for a little while, though she won't be appearing as often.
Article continues below advertisement
Regarding her sudden return, showrunners Frank Cardea and Steven D. Binder didn't share many details, but they did mention that this twist was "just the beginning" and that fans will learn more about her family and journey.
Steven explained: "There will be a very large full circle when all is said and done. It will be emotionally obvious. It will be for a lot of characters, not just Ziva."
Article continues below advertisement
Didn't Cote quit the series before?
Pretty much, which is part of why Ziva's return was the last thing that fans expected. In 2016, while discussing the real reason behind her exit from the show, she explained that she didn't like the direction her character was heading in.
She said: "Unfortunately, because of political things and the scripts not being good enough, I chose not to [stay]. I love this character. I worked eight years in crafting this character and loving her, so when I felt or I perceived the character was not being treated with the respect that she deserved, all the money in the world couldn't [make me stay]."
Fortunately, it seems like the actress had a change of heart and fans are clearly thrilled.
Article continues below advertisement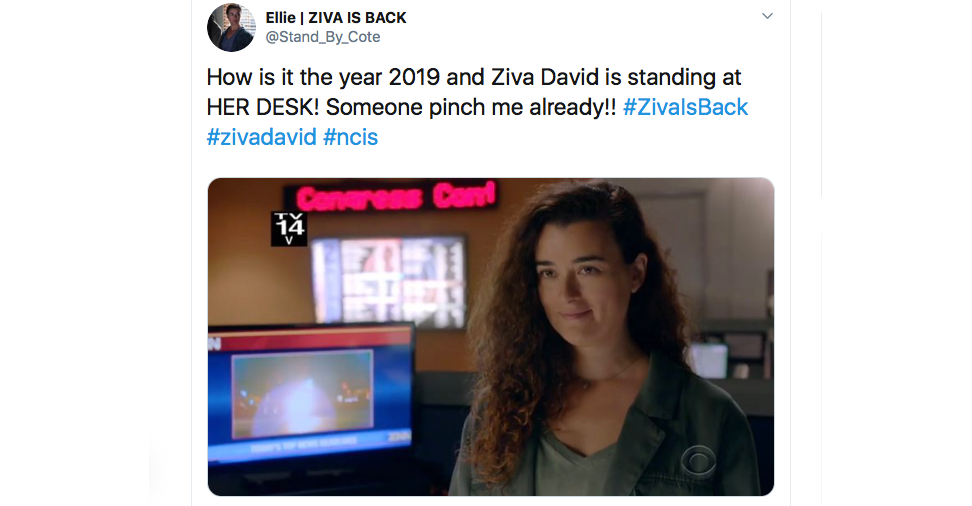 Fans can expect to see a bit more of Ziva in later episodes of the show, which airs Tuesdays on CBS.