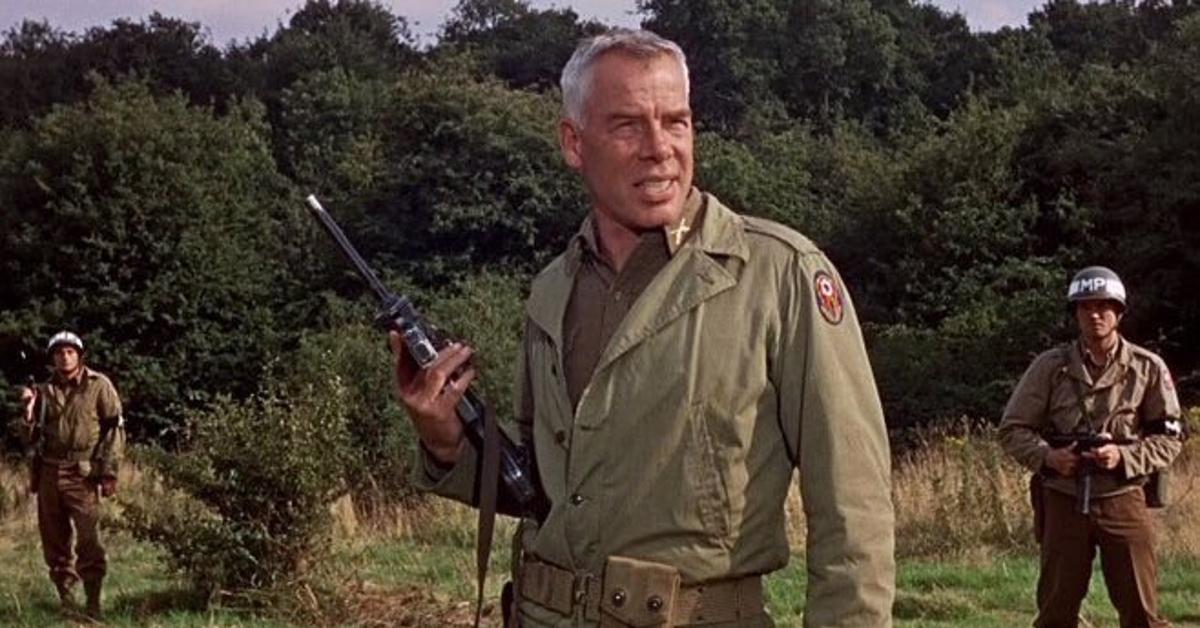 Is the Action-War Epic 'The Dirty Dozen' Based on a True Story?
If you were a fan of cinema in the late '60s, there's a good chance you watched The Dirty Dozen a bunch of times. It was based on a war novel written by E.M. Nathanson about 12 servicemen criminals who were offered reduced sentences to blow up a fancy house filled with German generals right before D-Day.
The novel was an absolute best-seller, selling over 2 million books and was translated into 10 languages. But is the book based on a true story?
Article continues below advertisement
Whether or not there was any veracity to the book's finer plot points didn't seem to affect the Academy's opinion of the film Nathanson's novel spawned. It was nominated for four Oscars and became an instant classic. It even inspired Nathanson to write a follow-up book in 1987 called A Dirty Distant War.
Now, a remake of the movie written and directed by Suicide Squad's David Ayer is set to be released by Warner Brothers.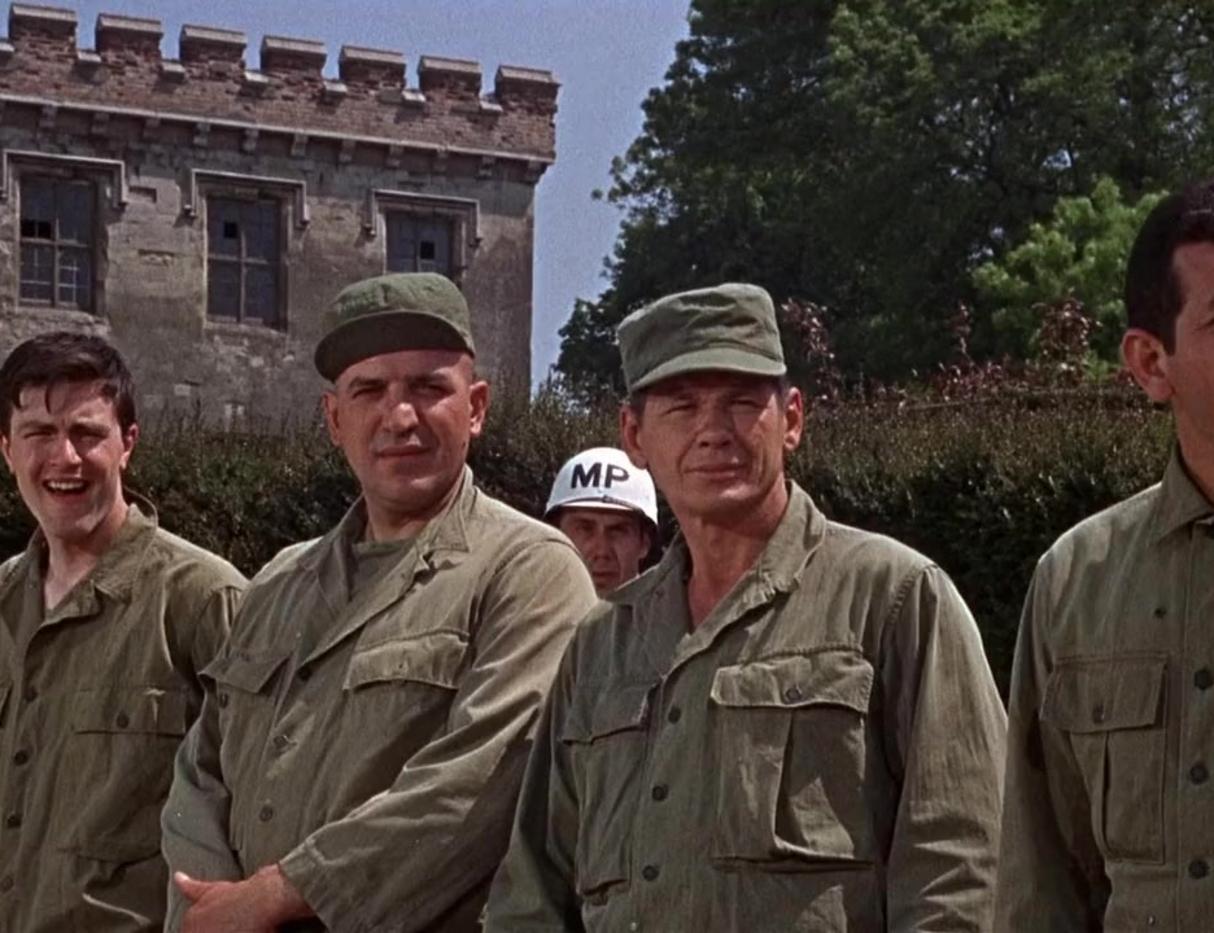 Article continues below advertisement
Is 'The Dirty Dozen' really a true story?
Here's where things get a bit murky. E.M. Nathanson had heard of the tale from producer Russ Meyer, who apparently had heard of a squad called "The Filthy Thirteen" — a rag-tag assortment of murderers, thieves, and rapists who earned their moniker because none of them liked to shower.
Apparently, their mission was very close to the one Nathanson wrote about and eventually was made into a film.
When E.M. Nathanson pitched the book idea, it was going to be a work of non-fiction, but he was finding it difficult to find any documents or firsthand accounts to prove Russ' claims. He spent two years trying to gather enough intel on the supposed "Filthy Thirteen," but couldn't do it. So he got together with his editor and ultimately decided to make the novel a work of fiction, and it was a roaring success.
Article continues below advertisement
To call the action-war epic, which also starred Charles Bronson, Jim Brown, John Cassavetes, Donald Sutherland, and Telly Savalas a blockbuster would be an understatement. It was the sixth highest-grossing film of the year, earning only less than The Graduate, The Jungle Book, Gone With The Wind, Guess Who's Coming to Dinner, and Bonnie and Clyde. I know, it was a great year for movies.
Article continues below advertisement
It's interesting to see David Ayer take on The Dirty Dozen source material, as Suicide Squad has a very similar premise. It's basically the same movie except without, you know, supervillains and superheroes.
Unlike the original flick, David Ayer's movie will be "contemporary with a multicultural diverse cast" according to Deadline.
As for the movie's tone, it's expected to take on a similar feel to Training Day and the original The Fast and the Furious. The screenplay's been written by Marco Ramirez, and Ayer has been reportedly rewriting it to suit his vision for the flick, which is supposed to be on the "fast track" for 2020 production.
Article continues below advertisement
The WB is also planning to revive another late '60s classic action movie with an ensemble cast: The Wild Bunch. Interestingly enough, Ernest Borgnine also starred in this 1969 movie, probably after the splash he made with his work in The Dirty Dozen. Warner Brothers, however, couldn't have picked a more different director to helm this particular remake.
Article continues below advertisement
Mel Gibson, who has been known to never shy away from violence or absolute brutality in his flicks, will be directing the movie about an aging group of outlaws plotting a railroad office robbery in the hopes of scoring a huge haul of precious silver.
Obviously, things don't go according to plan. While particulars regarding the remake haven't been entirely nailed down, there are some stars rumored to appear in the flick.
Jamie Foxx, Michael Fassbender, and Peter Dinklage are reportedly in talks to be featured in the movie, which is already receiving its fair share of hate due to Mel Gibson's involvement.