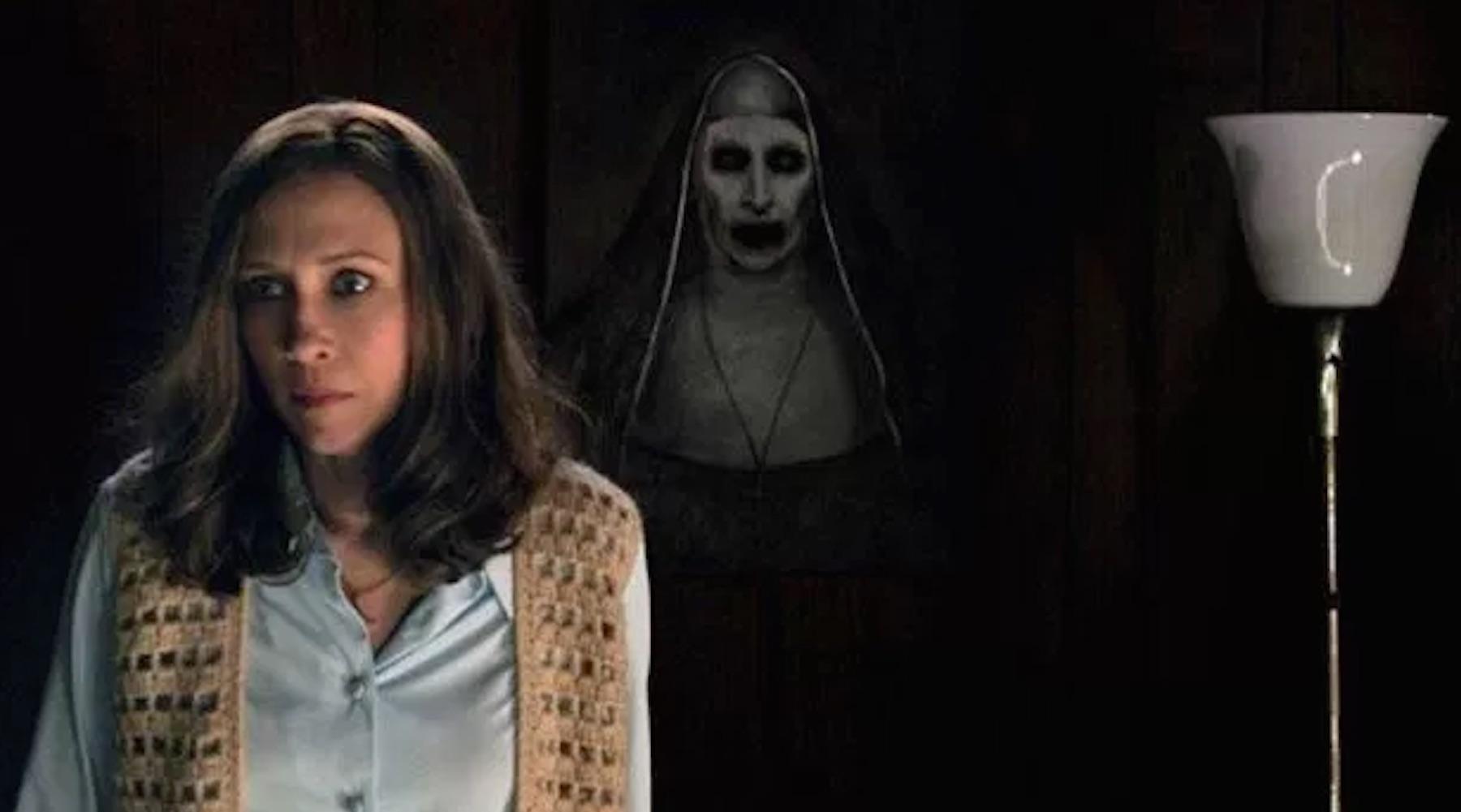 Warner Brothers Is Being Sued For $900 Million To Prove Ghosts Are Real
The Conjuring film franchise is full of frights and unlikely occurrences, but according to Warner Brothers Studios, it's based on true, historical events. A new lawsuit against them says, "Prove it." Author Gerald Brittle wrote a book called The Demonologist in 1980, based on events described by Ed and Lorraine Warren, two self-proclaimed paranormal investigators. The Warrens promised every anecdote they shared with Brittle was true, and sold him an exclusive agreement on the stories he used in his book.
The Conjuring covers much of the same territory, which Brittle sees as a violation of that agreement. Warner Bros has countered by claiming what happened to the Warrens counts as "historical" and thus, fair use. Brittle has essentially responded that if the story is real, then Warner Brothers has to show him some ghosts.
Article continues below advertisement
The Hollywood Reporter shared details of the case, as written by Brittle's attorney, Patrick C. Henry II. "[W]hen Lorraine Warren granted the Defendants the right to use the Warren Case Files, which the Defendants themselves repeatedly state their movies are based on, she could not have done so because she had years earlier contractually granted that exclusive right to use those same Warren cases, Warren Case Files and related materials to the Plaintiff. Lorraine Warren had nothing to convey."
He continues, "It is very hard to believe that a large conglomerate such as Warner Brothers, with their army of lawyers and who specializes in intellectual property rights deals, would not have found The Demonologist book or the deals related to it, or Brittle for that matter." He says the "only logical conclusion" is that the studio knew about the Warren's agreement with Brittle but just assumed "they would never get caught." They did, and now Brittle is suing them for $900 million, which is just slightly more than the $886 million the movie raked in at the global box office, according to Business Insider.
Article continues below advertisement
In response to Warner Brothers' fair use claim, Henry writes that it was a pack of lies (which Brittle conveniently says he didn't discover until after the sale of his book). Henry writes, "This is a pattern of deceit that is part of a scheme that the Warrens have perpetuated for years ... There are no historical facts of a witch ever existing at the Perron farmhouse, a witch hanging herself, possession, Satanic worship or child sacrifice." Well, take a look at the trailer and see how believable it feels:
Article continues below advertisement
To complicate matters further, one of the "real life victims" portrayed in The Conjuring has come to defense of Lorraine Warren. Andrea Perron was one of the five children who lived with their family in the supposedly haunted farmhouse the film was based on, from 1971-1980. Perron wrote a message on Facebook about the case, according to TooFab, saying she didn't like the aspersions Brittle was casting in his lawsuit.
"Mr. Brittle owns no right to anything regarding the Perron family," she wrote, "Admittedly, I have not yet read 'The Demonologist' but I am told elements of our case are included in the book. Now, 37 years later, he is suing WB for $900 million bucks. Ok...wow. I know none of the details of this case, except what has been reported in the press. From what I've read, it seems Mr. Brittle has made some rather disparaging remarks about Mrs. Warren, which is very unfortunate."
She continued, "No matter what the infraction, I would be incapable of saying anything against her and I consider his words inhumane. I think this ghostly writer is grabbing at straws. Perhaps this is some sort of misguided retirement plan. Either way, I'm staying out of it. WB will crush him in court if it ever gets that far."
Article continues below advertisement
Perron also suggests that Brittle never had permission to write about the family at all. Warren introduced him to Perron's mother, who said they should stay out of it. "She then suggested to Mr. Brittle that he get as far away from 'it' as he possibly could, assuring him that no good would come of it," Perron wrote. "He questioned why she was so nervous, being very mysterious, downright cryptic with her messages but she did not choose to share her latest close encounter with him and he couldn't see her bruised and battered body over a phone. She warned him off but apparently he ignored her remarks and wrote about us anyway."
Article continues below advertisement
Hard to say who to believe about who has the rights to this tale. I guess it comes down to this: do you believe in ghosts?
More from Distractify