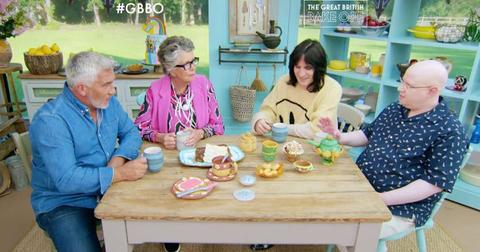 'The Great British Bake Off' Season 11 Eliminations Spark Controversy
By Mustafa Gatollari

Updated
This year has been rough, to say the least, so programming like The Great British Bake Off is extra needed. The baking competition has been a slam dunk with viewers not only because of its assortment of judges, but also because of its excellent production quality, and who doesn't love sweets?
Article continues below advertisement
However, some viewers are accusing the program of being racist after a few Season 11 eliminations rubbed viewers the wrong way.
Why is 'The Great British Bake Off' being called racist?
Folks were a little peeved to see that in just four episodes, three BAME (Black, Asian, Minority, and ethnic) contestants were eliminated from the program.
Most recently (as of this writing), Sura Selvarajah, a 31-year-old pharmacy worker, was booted from the program.
Article continues below advertisement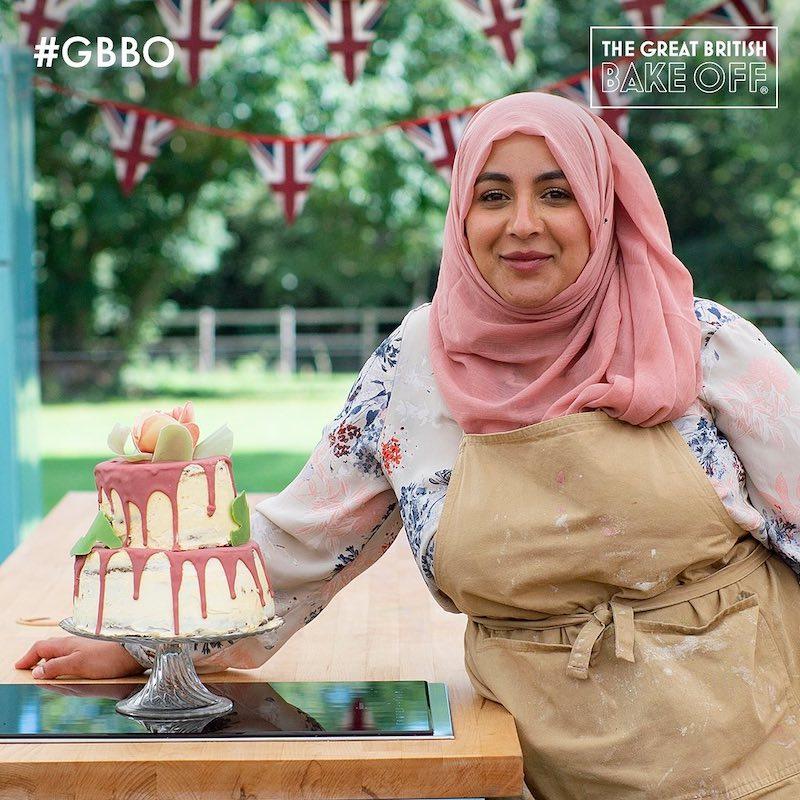 Sura, who rocks a hijab, was let go after her white chocolate party cake was deemed too "raw." Judges Prue Leith and Paul Hollywood weren't keen on it and let her go from the competition.
Article continues below advertisement
In the show's previous episodes, Makbul was also sent packing and before him, the Durham-based Loriea was also deemed too weak of a baker to persist in the series.
Audiences said that they are noticing a "trend" in this newest season and that there's a clear double standard as "Lottie, Rowan, and Linda have been worse over a number of weeks and survived."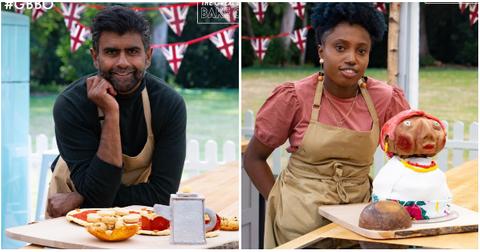 Article continues below advertisement
While it's difficult to judge the flavor and texture of baked goods from the comfort of one's own home, there are still a bunch of folks who believed that Sura, Makbul, and Loriea's wares had a lot more to offer than their white counterparts, and began flooding Twitter with accusations that the show's producers are racist and intentionally letting go of contestants who aren't white.
Article continues below advertisement
It doesn't help that Sura was a fan favorite early on too and that there were a large number of people rooting for her to get deep into the competition.
Although there are a lot of folks who are sincerely contesting the program's discriminatory leanings, there was some blowback from other viewers who simply said that this isn't the case.
Article continues below advertisement
Many social media users pointed out the fact that Sura made a string of nigh-inedible baked goods, including a "bad brownie" and a "raw...cake", not to mention the fact she came in seventh place in another challenge.
So is the show actually racist? Or are people just upset that their favorite bakers aren't exactly meeting the judge's criteria?
Article continues below advertisement
Other people thought that the "racist undertones" started in the show from the get go and don't even apply to the baking itself, but are deeply-rooted in the conversational exchanges between the judges and the contestants.
Article continues below advertisement
And for judge Paul Hollywood, this isn't the first time he has been on a show where there has been criticism from viewers. His program Paul Hollywood Eats Japan was called "cringey and xenophobic" after the British baker said Japan was "all rice and noodles" and challenged a Michelin star chef to try a Pot Noodle.
As for GBBO, in its 11 seasons, only two winners have been POC. Do you think GBBO is racist?