'The Great British Baking Show' Is Here to Fix 2020
When will 'The Great British Baking Show' return to Netflix in 2020? Here's how you can watch 'GBBO' Season 11 in the U.S.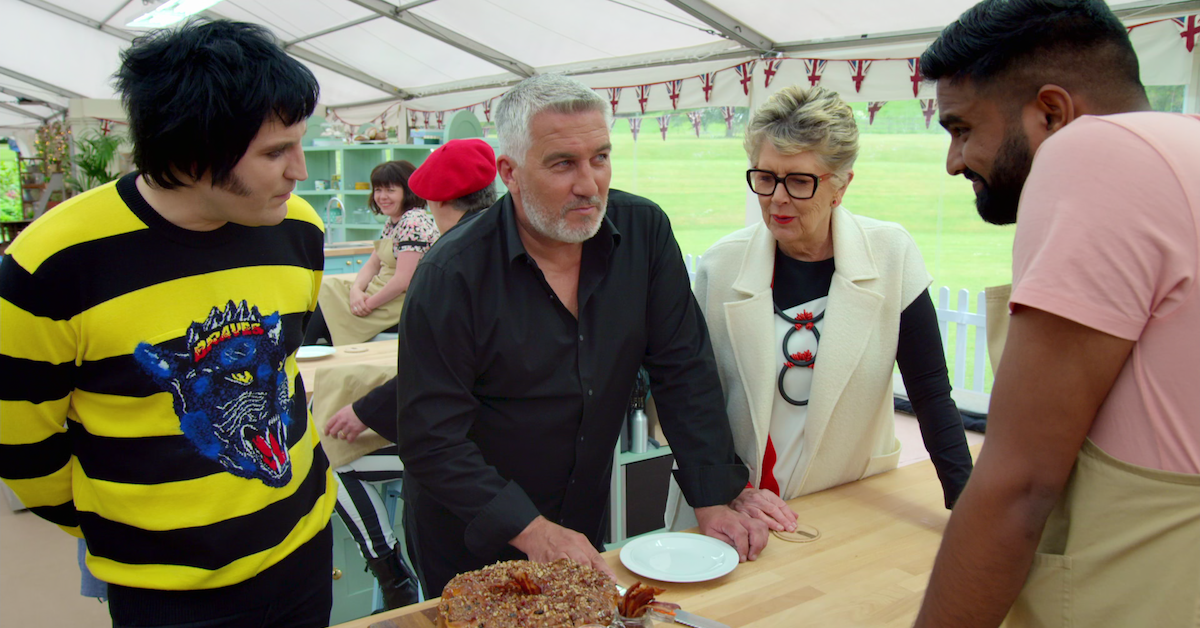 We finally have something to celebrate in 2020! Netflix, in conjunction with Britain's Channel 4, announced that The Great British Baking Show — or as it's known in the U.K., The Great British Bake Off (GBBO for short) — will return to our television screens before the end of the month, despite delays in filming.
Fans all over the world were nervous that the coronavirus pandemic would prevent production from shooting an 11th season, but studio exec Jane Millichip assured viewers, "You will have your Victoria sponge this year." Thank God.
Article continues below advertisement
When will 'The Great British Baking Show' return to Netflix in 2020?
The Season 11 premiere will be available to stream on Sept. 25 and a new episode will drop every Friday throughout October and November. But beware of spoilers! Each installment airs on Channel 4 the Tuesday before it's released on Netflix, meaning that viewers in the U.K. will always see the episodes first.
According to EssexLive, the series was shot over a span of six weeks at Down Hall Hotel in Bishop's Stortford. A tent was reportedly erected in the gardens, and producer Kieran Smith told Radio Times that the cast and crew lived in a "bubble" for the duration of filming.
Article continues below advertisement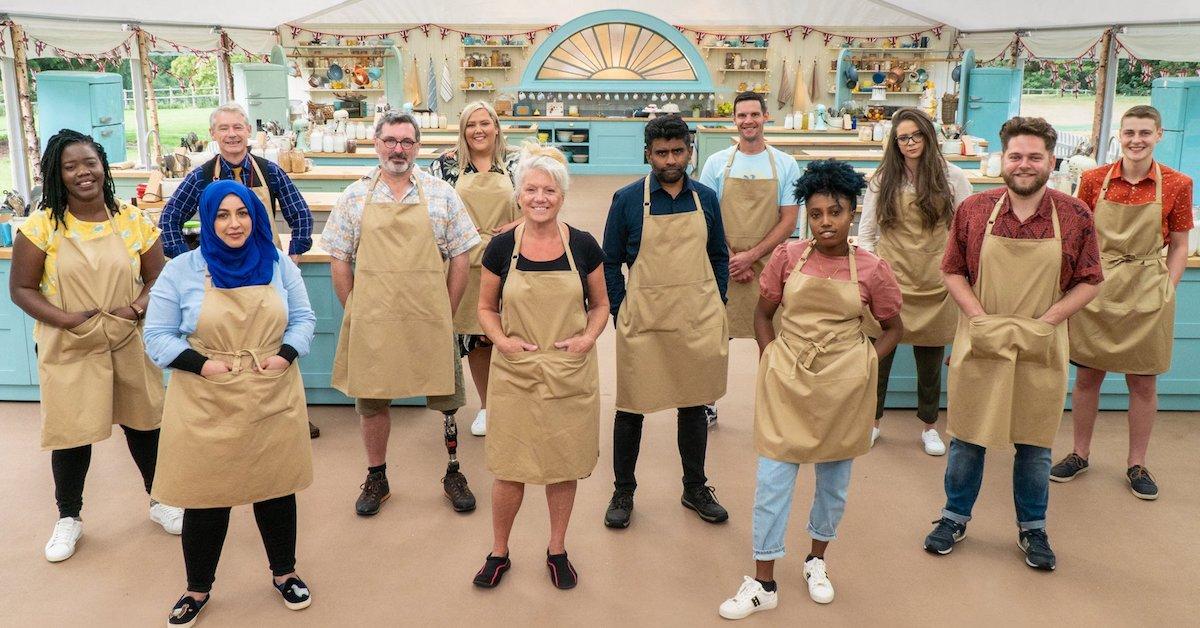 He explained that a normal season of GBBO takes 12 or 13 weeks to complete since contestants typically travel to set exclusively on weekends. "But within a month we asked, 'Can you take six weeks off work and come and live in a biosphere?'" Kieran recalled. "Everything was complicated, everything was different, but everybody wanted to do it."
Article continues below advertisement
Production did suffer a scare when someone began exhibiting possible COVID symptoms on location (the identity and role of the person involved have not been revealed), but the situation was handled promptly. "We had very strict protocols about what to do," Kieran said.
"They were isolated immediately, as was anyone who had been in close contact with them. They were tested immediately. We paused filming for an afternoon. The test came back negative and we resumed filming the next day."
Article continues below advertisement
Here's how to watch 'GBBO' in the U.S.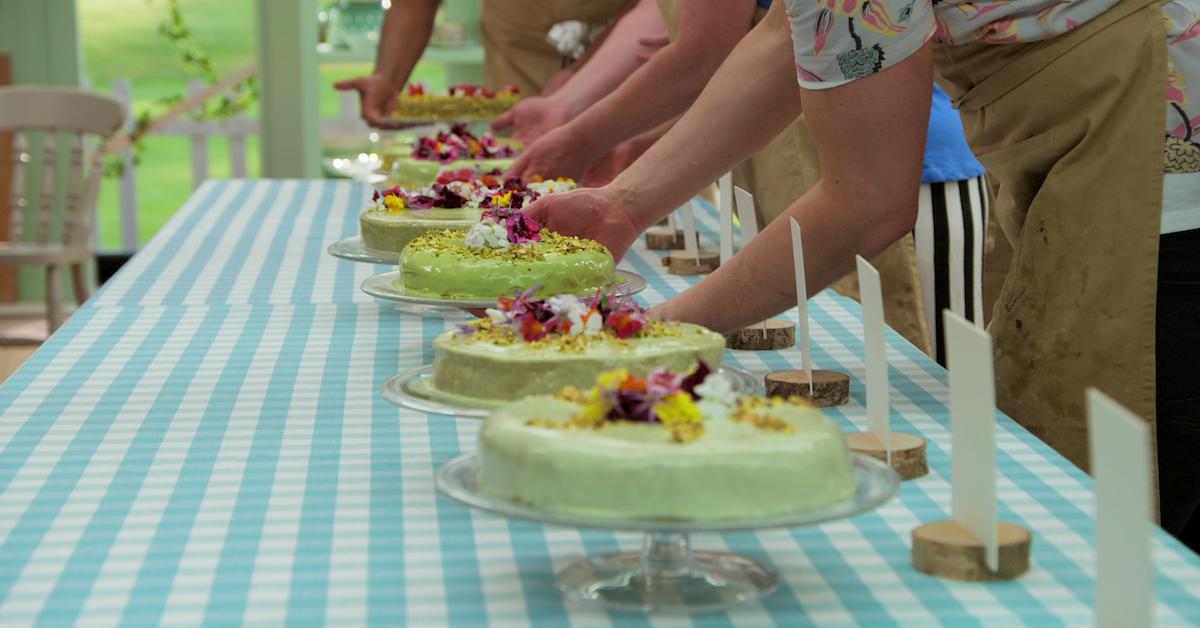 All you need in order to watch the baking competition in the U.S. is a Netflix subscription. A new episode will be added to the show's queue every Friday for 10 weeks starting Sept. 25.
Apart from the changes made in response to COVID-19, Season 11 sees a switch in presenters as well. British comedian Matt Lucas, who American audiences may recognize as Kristen Wiig's roommate in Bridesmaids, replaces Sandi Toksvig, but you'll see fellow co-host Noel Fielding, and judges Paul Hollywood and Prue Leith, back in the tent.
In an interview with Metro, Matt revealed the contestants' "grueling" schedule. "It was tough for the bakers — we had two days on and two days off, and on the days off the bakers were in the practice kitchen," the 46-year-old shared.
"I would get very invested. Whenever one of the bakers went home I'd have to go to my room and have a word with myself because I'd get really upset," he admitted. We feel the same way.