Here's the True Story That Inspired Nicholas Sparks to Write 'The Notebook'
Nicholas Sparks shared the story of the couple who inspired his novel (and the movie): his wife's grandparents. Details on the true story inside.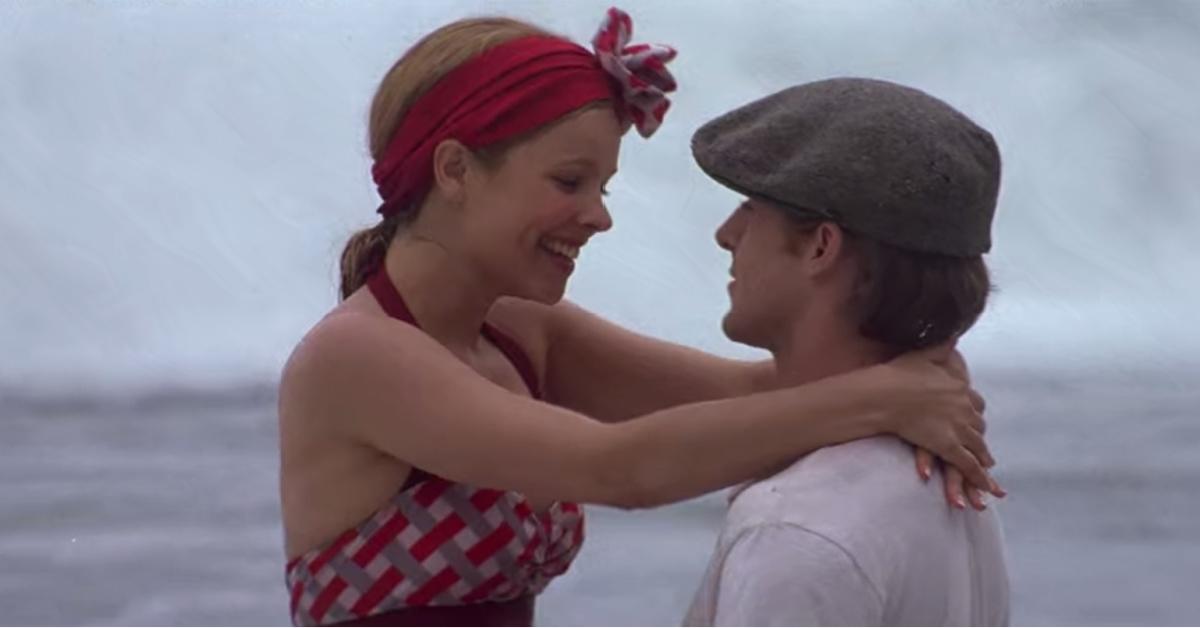 If you're looking for a love story that is guaranteed to make you exceedingly happy and turn you into a blubbering, soggy mess of tears, then there's really only one movie you need to start watching: The Notebook. Yes, it's a few years old now, but the story is still just as timeless. It will hit you right in the feels every time, no matter how many times you've seen it by now.
Article continues below advertisement
When a story is as good (or as popular) as the one in The Notebook, people naturally start wondering whether there is a hint of truth to it — or, perhaps, even more than a hint of truth. The Notebook definitely feels like it could have happened in real life, but did it? Is The Notebook based on a true story? Here's what we know.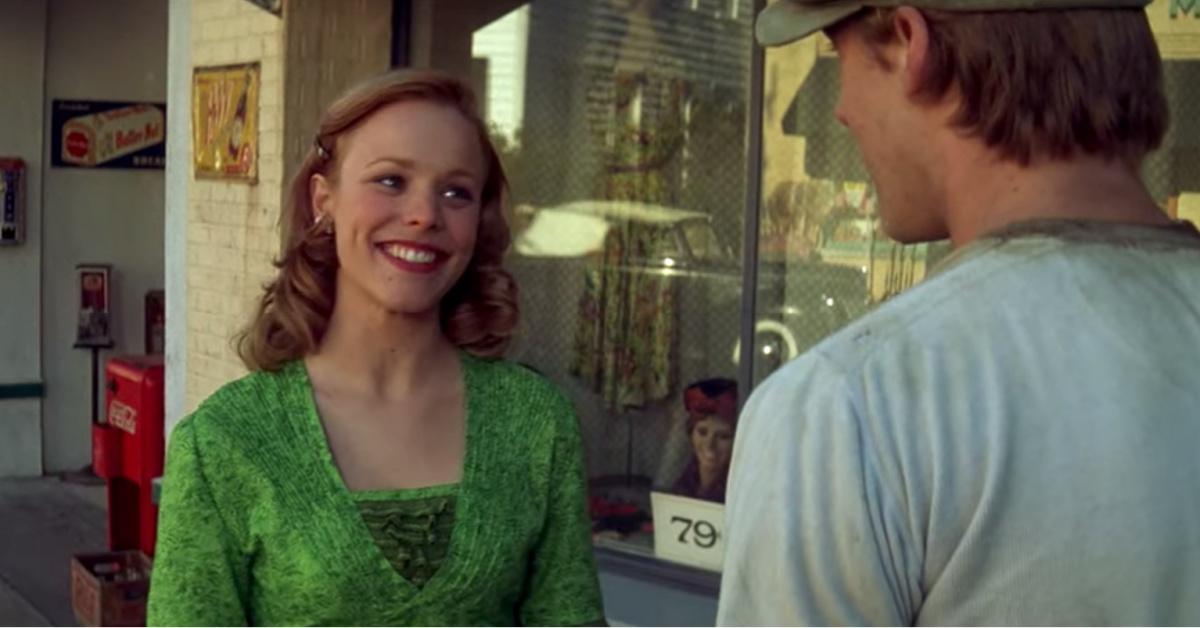 Article continues below advertisement
Is 'The Notebook' based on a true story?
If you — somehow — missed out on watching The Notebook, here's a quick refresher on the plot. It opens with an elderly man reading a romantic story from his notebook (the notebook) to a fellow nursing home resident. The story is about Noah and Allie — two young people from profoundly different walks of life (he's a lumber mill worker, she's an heiress) who fall in love. Allie's parents disapprove of the match and drive the two of them apart.
Noah writes 365 letters to Allie, trying to win her back — unbeknownst to him, Allie's mother intercepts every single one of them. Noah goes to war. Allie gets engaged to another guy. Eventually, after many years, Noah and Allie finally end up back together. It's then revealed that the old man reading the story is Noah, and he's reading his and Allie's love story to Allie, who now has dementia (hence why it's impossible to watch this movie without crying).
Article continues below advertisement
At the very end of the film, Noah and Allie die together in their sleep, really calling into question the whole concept of a "happily ever after" — sure, you're happy that they ended up together, but then why are you also crying your eyes out?!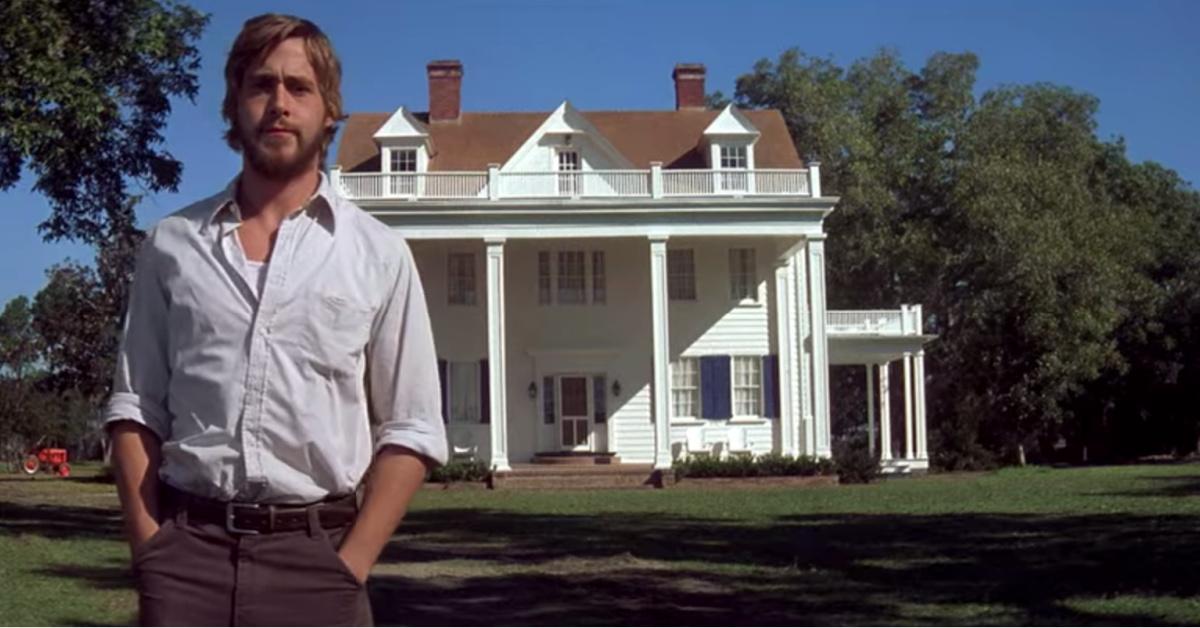 Article continues below advertisement
Anyway, as for whether The Notebook is based on a true story, the answer is yes… kind of. As you are probably already aware, the 2004 film was based on the 1996 novel of the same name — Nicholas Sparks' first published novel. On his website, Nicholas revealed that the book had been inspired by a real-life couple: his wife's grandparents.
Nicholas' wife was very close to her grandparents and she was devastated when the two of them were unable to attend her wedding due to poor health. The day after the wedding, she had an idea to make them feel included: She put on her wedding dress, Nicholas put on his tux, and the two of them went to visit her grandparents. They also brought a piece of wedding cake, a corsage and boutonniere, and a video of the wedding.
Article continues below advertisement
"They had no idea we'd be coming and were excited to see us," Nicholas writes. "My grandfather-in-law slipped into his jacket and put on the boutonniere and we took photographs with them; we went inside and watched the video as we ate a slice of cake, and it was then they told us the story of how they met and fell in love, parts of which eventually made their way into The Notebook."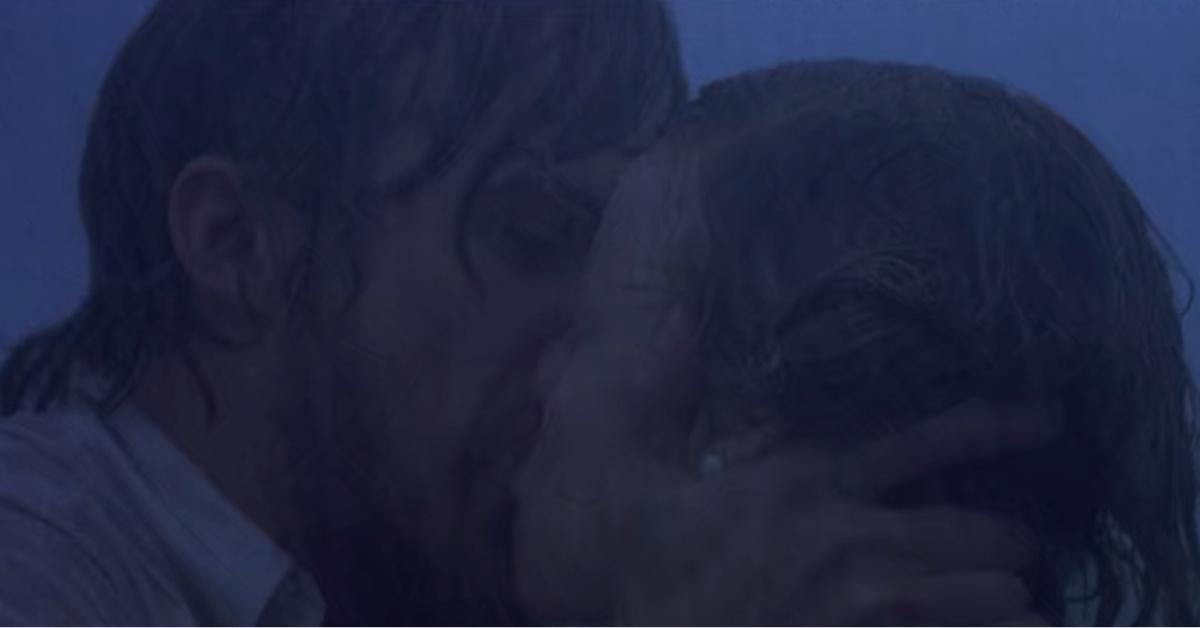 Article continues below advertisement
"But though their story was wonderful, what I most remember from that day is the way they were treating each other. The way his eyes shined when he looked at her, the way he held her hand, the way he got her tea and took care of her."
"I remember watching them together and thinking to myself that after 60 years of marriage, these two people were treating each other exactly the same as my wife and I were treating each other after 12 hours. What a wonderful gift they'd given us, I thought, to show us on our first day of marriage that true love can last forever."
Nicholas doesn't mention any heart-breaking twist ending to the story, and yet, you may still find yourself crying after hearing the true story behind The Notebook. We hope they're happy tears this time, though! Now, if you'll excuse us, we need to go find a box of tissues.