'The Tender Bar' Is Based on a Book by the Same Name
George Clooney's latest directorial project is 'The Tender Bar,' now available to watch on Amazon Prime. Is 'The Tender Bar' based on a true story?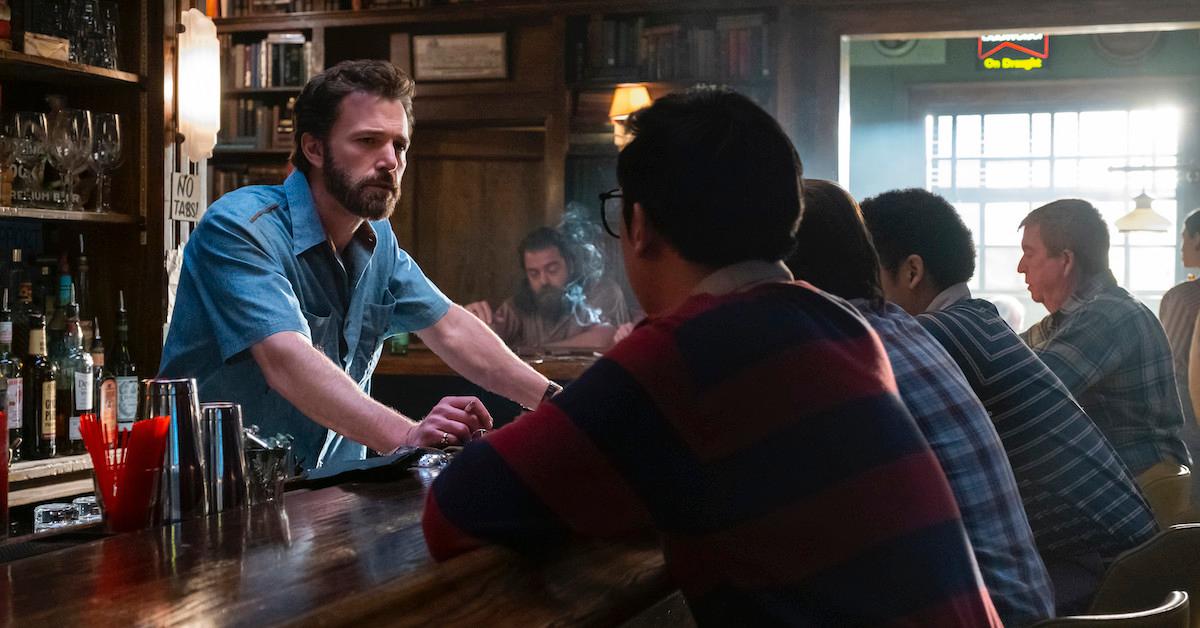 George Clooney's new directorial venture, The Tender Bar, is a sweet, alcohol-saturated coming-of-age story. After a limited release in 2021, the movie is now available to stream on Amazon Prime, and with Ben Affleck nominated for a Golden Globe for Best Supporting Actor, the movie is getting a lot of buzz.
Article continues below advertisement
Since it's such a heartwarming story about a young man finding himself with the help of his community, many fans are wondering if the poignant relationships depicted in The Tender Bar are based on a true story. Here's everything you need to know about the characters and their real-life backstories.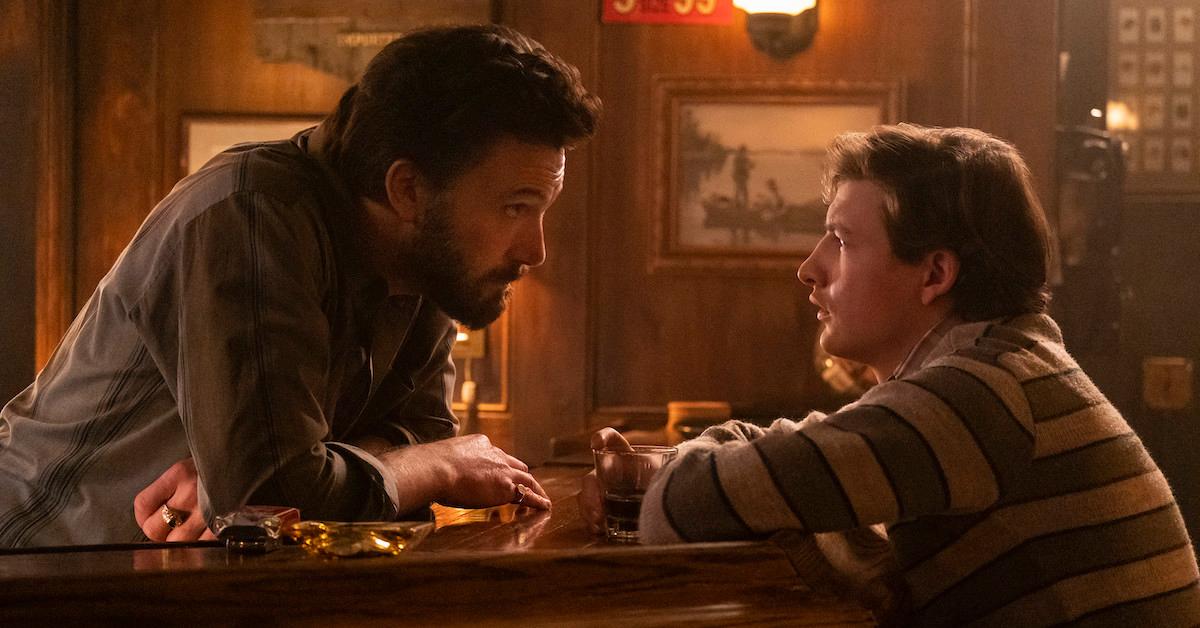 Article continues below advertisement
Is 'The Tender Bar' based on a true story?
The Tender Bar centers around J.R. Moehringer, whose father left him when he was a child, forcing him and his mother to move in with his grandfather in Long Island. The movie follows J.R from the age of about 9 into his mid-20s, as he is raised by his mother, his uncle Charlie, and a coterie of Charlie's bar patrons.
The movie is based on a true story, laid out in author J.R. Moerhringer's memoir of the same title. The book details how J.R.'s uncle Charlie's bar became a refuge for J.R. as he struggled with the absence of his biological father.
The book also recounts how J.R. found father figures in his uncle and the many patrons of his uncle's bar, Dickens. On NPR's Fresh Air with Terry Gross, J.R. told the host that from a young age, he would hang out at the bar and that that was where he "got an education in."
Article continues below advertisement
"I really kind of embraced these guys," he told Terry. The author explained that in lieu of having a father at home, he "spent a lot of time at that bar learning different lessons about manhood, about courage, about character from those guys."
It was also at Dickens that J.R.'s love for writing was fostered. Not only did the activities at the local watering hole provide plenty of material for the aspiring writer, its patrons were also eager subjects.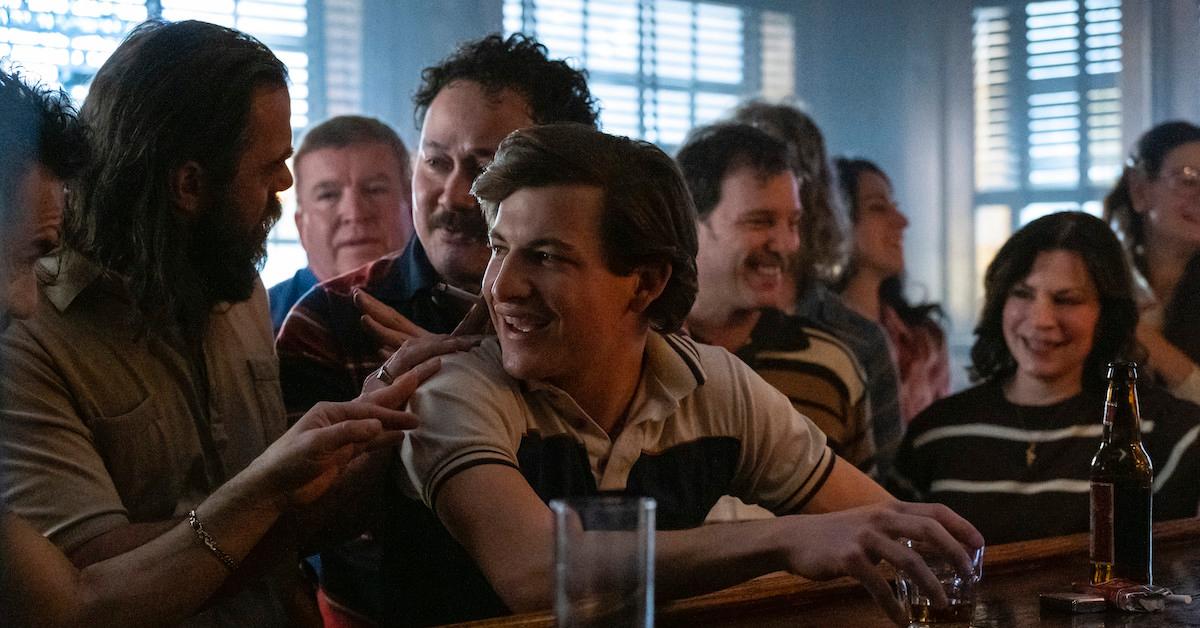 Article continues below advertisement
"Many nights [there,] I would write things down on a cocktail napkin. Many nights somebody would shove a cocktail napkin at me and say, `Write that down. That thing I just said? That's pretty funny." J.R. told NPR's Weekend Edition.
In writing the book, J.R. went back to Long Island and found the old patrons of Charlie's bar. He interviewed them to make sure his recollections of certain conversations were accurate and so that he got the dialogue right. "I wanted to nail down every detail that I could," he told C-SPAN, via The Cinemaholic.
Ben Affleck said that working on the movie also brought back memories of his own childhood in Boston. "My dad worked at a couple of bars," he explained to Vanity Fair. "My parents were divorced, so my brother [Casey Affleck] and I, we'd often go see my dad at his work, like many people do … It had a community there with people to talk to and who supported you."
Stream The Tender Bar on Amazon Prime.