'Rush Hour' Is One of the Biggest Comedic Franchises — Will a Fourth Movie Be Made?
Is there going to be a 'Rush Hour' 4? Fans have been waiting over a decade for the fourth installment of the film.
One of the biggest mysteries for action-comedy fans is the future of the Rush Hour franchise. The original movie, which was released in 1998, instantly became a fan-favorite. The franchise, which stars Jackie Chan (Inspector Lee) and Chris Tucker (LAPD Officer Carter) showcased the duo taking on bad guys while serving up comedic flair. And as the franchise created three movies in total that were box-office hits, fans have been hoping for a fourth installment.
Article continues below advertisement
In the world of Hollywood, sometimes franchises can be cut short for a variety of reasons. And since it has been over a decade since Rush Hour 3 was released (2007), fans are wondering about the possibility of a Rush Hour 4. Here's the full scoop.
Article continues below advertisement
At this time, it's not clear if 'Rush Hour 4' will come to fruition.
Bad news, Rush Hour fans. While it has long been believed that Rush Hour 4 would be released, there is no word on whether the movie will ever see the light of day.
For starters, there is an IMDb page for Rush Hour 4. However, the page says that the plot for the movie is unknown at this time. And while Chris Tucker is listed to be a rumored cast member, there is no mention of Jackie Chan on the page.
Article continues below advertisement
The news is rather interesting since Jackie confirmed in October 2017 that Rush Hour 4 would be expected in 2018.
"Good news," he told Digital Spy. "Next year. Rush Hour 4, I hope the script will be done. Tomorrow we're meeting with the director and Chris Tucker and making sure we're going on the right track."
Not to mention, Chris teased fans with a 2019 Instagram post of himself and Jackie posing together while holding up four fingers, which many fans took to mean that the fourth installment would hit theaters soon. However, Jackie's PR team later announced that news of the actor appearing in the movie is false, since he didn't agree to it at that time.
Article continues below advertisement
Interestingly, this all followed Chris confirming that the script was being worked on in 2019, per Looper.
"We're working on a few things on the script right now," Chris said on the Winging It podcast via the outlet. "Jackie Chan wants to do it, I want to do it, the studio wants to do it, so we're trying to get it together."
Article continues below advertisement
Is there a chance that 'Rush Hour 4' will be created?
As you can see, there's been a lot of back and forth in regards to Rush Hour 4. And while it appears that both Chris and Jackie would like the project to be created, it all comes down to the studio and all parties coming to an agreement.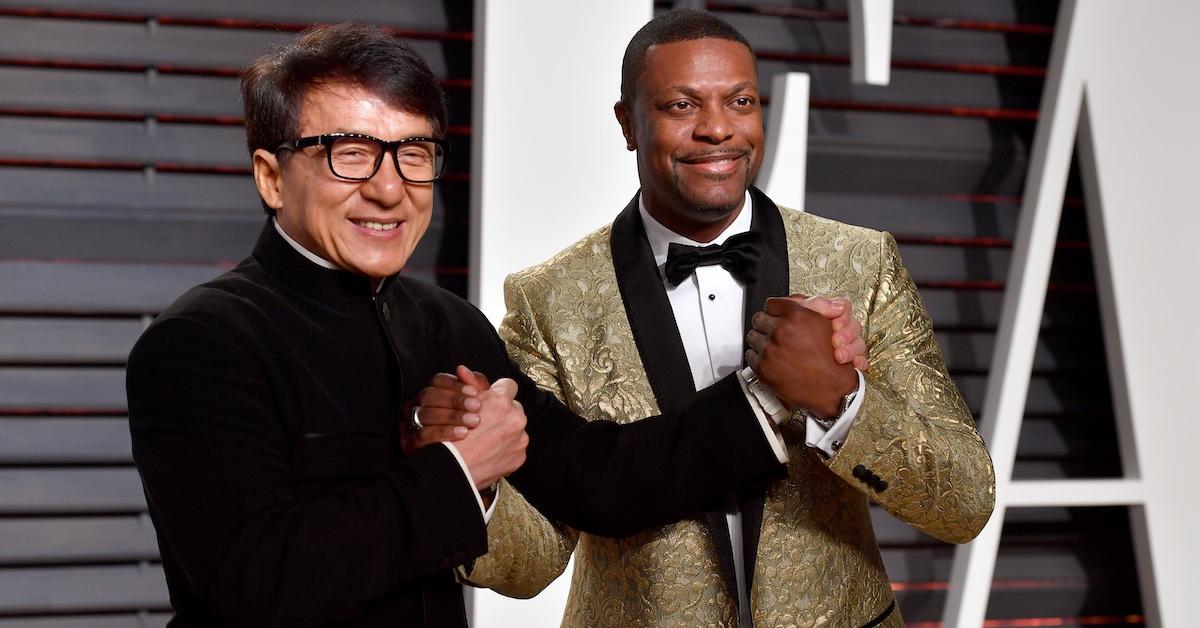 Article continues below advertisement
Plus, Chris also told ABC News in 2019 that both he and Jackie were "talking about doing something new and something different," but they are hopeful to "get something going real soon."
That said, there is a chance that Rush Hour 4 will hit the box office. At this time, we're unsure what's going on behind the scenes, but fans remain hopeful that the film will be created.
For the time being, fans can get their Rush Hour fix via Netflix. The entire franchise is available on the streaming platform.