Tucker Carlson's Show Could Be in Danger as More Advertisers Pull Out
Tucker Carlson is losing sponsors. Does that mean Fox News is losing cash? If so, could this mean the cancellation of 'Tucker Carlson Tonight'?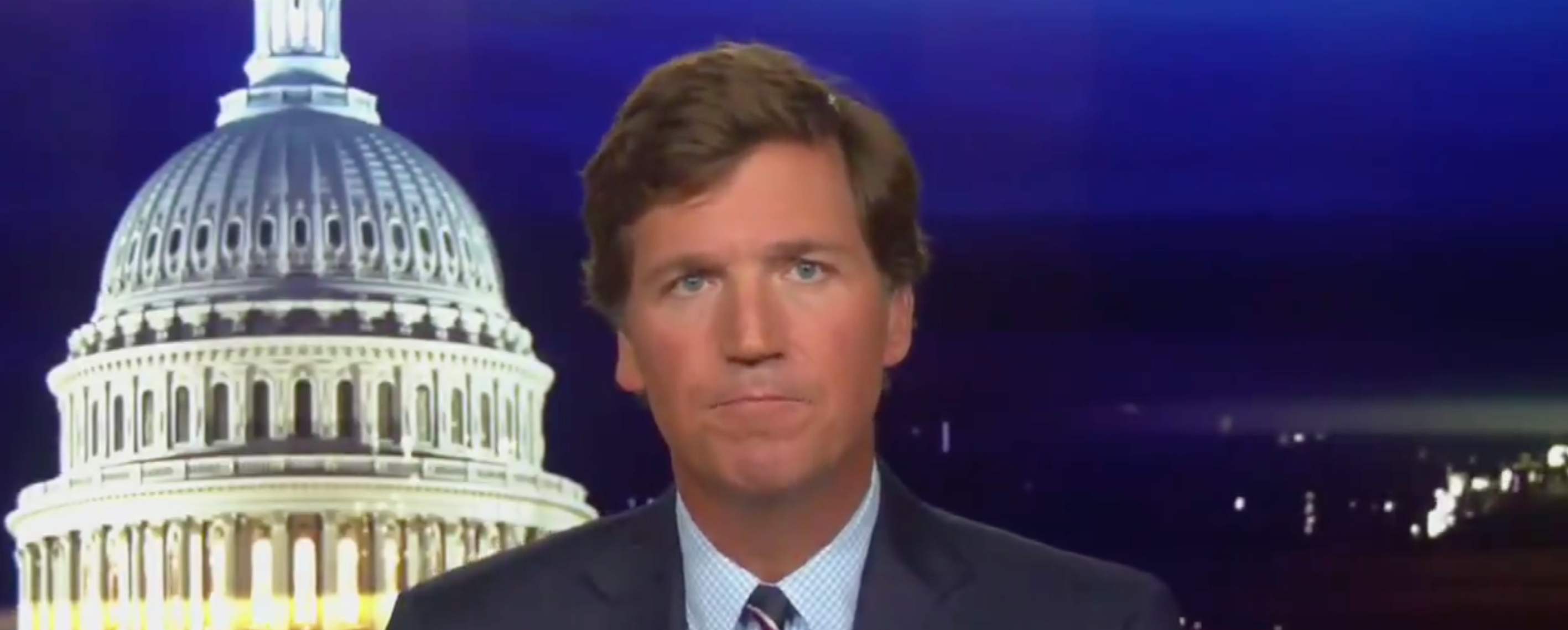 Fox News and Tucker Carlson are no strangers to starting controversy with their opinions regarding politics or social movements like Black Lives Matter. But recently, because of their outspoken opinions on such topics, they have been losing advertisers. Companies like Papa John's, Poshmark, and Angie's List have all distanced themselves from the talk show host and his news program.
Article continues below advertisement
So, if Tucker is losing sponsors, does that mean Fox News Channel is losing cash as well? If so, could this mean the cancellation of Tucker Carlson Tonight?
Tucker's show lost advertisers after the host's comments on the death of George Floyd.
Advertisers responded to a public outcry after Tucker Carlson said during a broadcast that Black Lives Matter "may be a lot of things, this moment we're living through, but it is definitely not about Black lives. Remember that when they come for you, and at this rate, they will."
Article continues below advertisement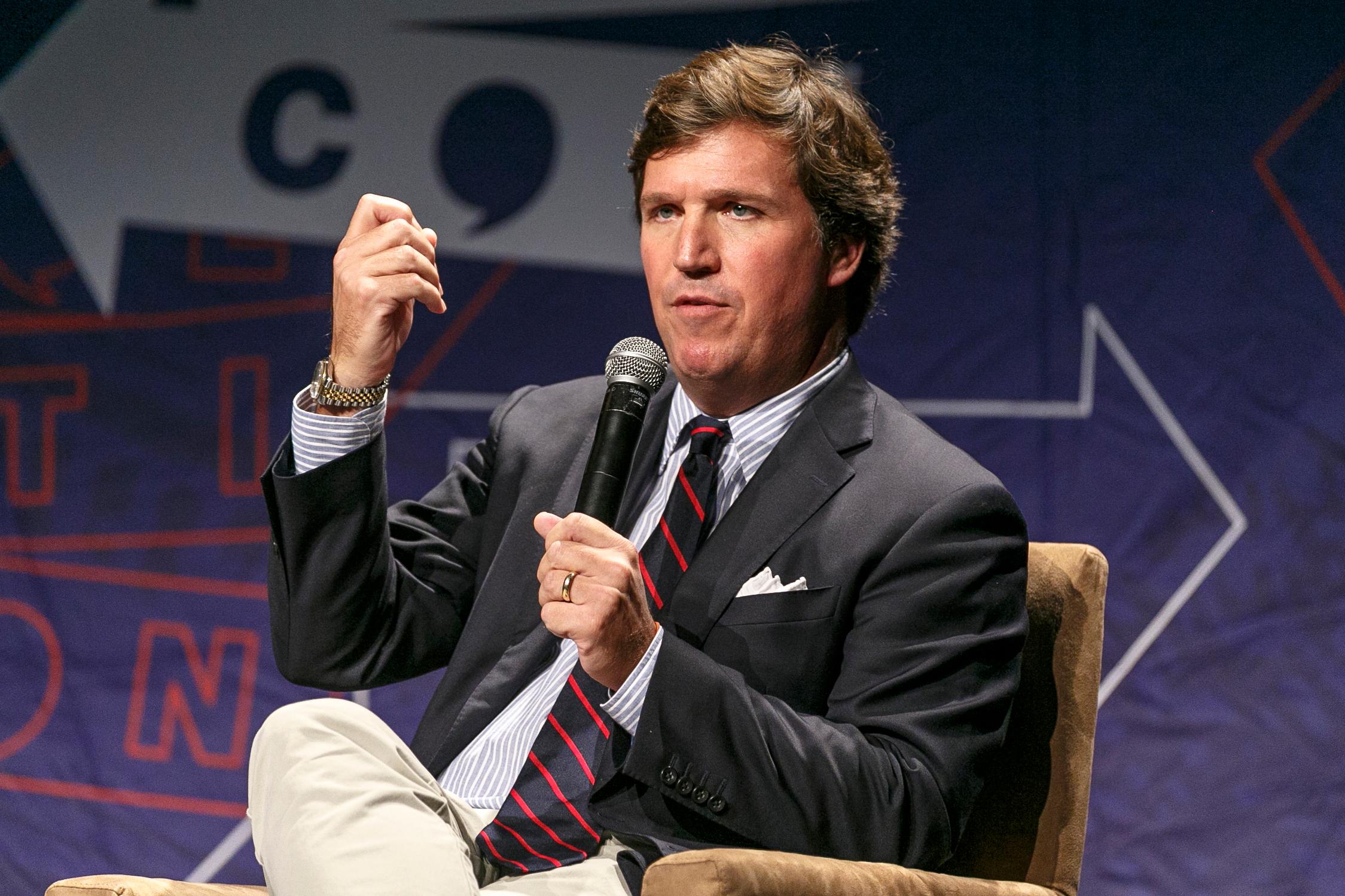 Fox News tried to clarify Tucker's comments and said the "they" in his comment referred to Democratic politicians, but the public did not buy this and called for advertisers to pull their money from Fox and Tucker's show. The charge was led by the activist groups Sleeping Giants and Media Matters for America.
Article continues below advertisement
Since his comments, many companies pulled their ads from 'Tucker Carlson Tonight.'
Disney, Papa John's, and Poshmark are among the advertisers who said they would ensure their commercials would not appear in Tucker Carlson's program in the future. In a Twitter post, the CEO of T-Mobile, Mike Sievert, even appeared to dismiss the idea that his company's money would ever support Tucker's program again. He wrote, "Bye-bye, Tucker Carlson!"
Article continues below advertisement
That is not to say that these companies have completely pulled their ads from Fox News altogether. They all still have ads on the conservative news network — they just don't air during Tucker's show. So, Fox News is still getting that revenue whether it airs during Tucker's show or not.
However, lack of ad support *can* lead to a show's cancelation.
According to Variety, in 2009, about a dozen advertisers, including Procter & Gamble and Geico, pulled their commercials from Fox News' late-afternoon show Glenn Beck. The host called President Obama a racist and said he had a "deep-seated hatred" for white people. A few years later, the show was no longer on the network and Glenn Beck parted ways with Fox News.
Article continues below advertisement
Article continues below advertisement
Tucker Carlson is, once again, facing backlash for comments made on his show.
After Illinois Democratic senator Tammy Duckworth, an US Army veteran who lost both of her legs while serving in Iraq, criticized President Trump, Tucker Carlson lost it. Senator Duckworth said President Trump's "priorities are all wrong," and that he spent more time "honoring dead Confederates" than talking about the growing number of Americans who have died during the coronavirus pandemic, Tucker went off on the vet, accusing her of "hating America."
Article continues below advertisement
"You're not supposed to criticize Tammy Duckworth in any way because she once served in the military. Most people just ignore her," he said. "It's long been considered out of bounds to question a person's patriotism. It's a very strong charge, and we try not ever to make it."
He continued, "But in the face of all this, the conclusion can't be avoided: These people actually hate America. There's no longer a question about that."
Article continues below advertisement