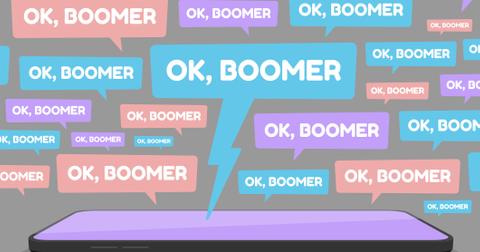 Fox Is Looking to Trademark "OK Boomer" and Make a Show About It
By Jacqueline Gualtieri

Nov. 19 2019, Published 3:44 p.m. ET
Memes have a habit of taking on a life of their own. But some people are looking to control those lives. "OK boomer" is the latest meme that companies are attempting to claim as their own and the newest applicant trying to take over the popular phrase is none other than Fox. According to a recent trademark application, Fox is looking to use "OK boomer" for a new TV show. 
Article continues below advertisement
Why is Fox trying to trademark "OK boomer"?
In possibly the strangest news of today, Fox is trying to use "OK boomer" for a new TV show. According to the trademark application that the company filed on Nov. 11, they're looking to make an "ongoing television series featuring reality competition, comedy, and game shows."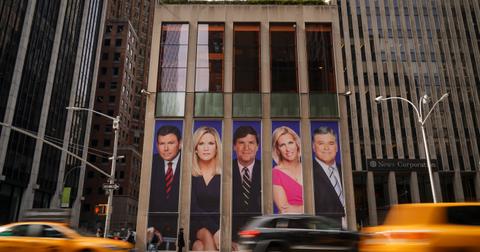 Article continues below advertisement
Little is known yet as to what exactly that will mean for the show or what "OK boomer" has to do with it, but, historically, Fox and its affiliates haven't been in favor of the meme. One Fox affiliated radio show host said that he believes the word "boomer" could be equivocal to the N-word. 
News of the trademark was initially flagged by attorney Josh Gerben on Twitter. He told CNN that "it would seem unlikely that a company of this size would file such an application unless a show was being considered." Meaning that if the trademark does go through, it's very likely an "OK boomer" show is indeed in our future.
Article continues below advertisement
FOX has filed a trademark application for "OK BOOMER."

The media giant filed the application on November 11th.

According to the filing, FOX intends to launch a reality, comedy and/or game show called OK BOOMER.

My full breakdown 👇#OkBoomer#FoxNews pic.twitter.com/tmEDHC3QgM

— Josh Gerben (@JoshGerben) November 18, 2019
Following Josh's reveal, Twitter has been having some fun at the expense of the company, as the general consensus is that trying to file a trademark on "OK boomer" is the most boomer thing someone could do.
Article continues below advertisement
Others taking the application more seriously are concerned about Fox trying to take over the meme just to kill it. Once Fox trademarks the insult, using "OK boomer" could result in a lawsuit. Any "OK boomer" merch would have to cease production immediately. 
Article continues below advertisement
Fox, the most conservative, old money network out there, files a trademark for "OK Boomer".

They want to:
1. Definitely kill the meme
2. Are most likely willing to probably file lawsuits over it (think Nintendo with It's On Like Donkey Kong).

Read the room, y'all. https://t.co/WJfqmwGsVY

— 🌻BI-FURIOUS HYENA🌻 (@PhlashDark) November 19, 2019
Fox isn't the first company to try to trademark the meme but they are by far the biggest.
Article continues below advertisement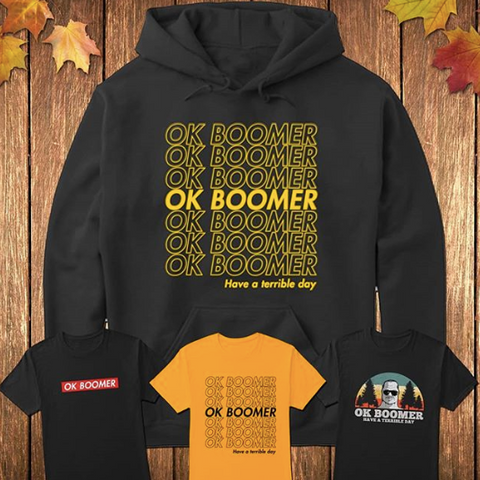 Article continues below advertisement
The final applicant is an interesting one because it was filed by a individual and not a company, but he's a rather big name in his industry. William Grundfest applied for a trademark for "live stage performances" and "a continuing program" in the form of all different kinds of media including podcasts and television shows, all dedicated to discussing "generational differences." 
It appears that William Grundfest is actually Emmy-nominated producer and writer Bill Grundfest, whose credits include Mad About You and That's Life. Like Fox, it appears that Bill is looking to use the phrase for an upcoming show. 
So for now, the trademark war will continue and, with any luck, we'll never have to see OK, Boomer: The Reality Show.