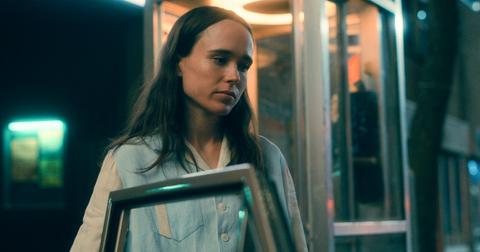 Understanding Vanya Better in Season 2 of 'The Umbrella Academy'
By Pippa Raga

Updated
How many times are the Hargreeves siblings going to have to stop the end of the world? Season 2 sees the siblings scattered across time between 1960 and 1963 in Dallas, Texas, trying once again to stop doomsday from occurring.
The Umbrella Academy, based on Gerard Way and Gabriel Bá's comic book of the same name, is more about a dysfunctional family than it is about superheroes — and Season 2 has fans curious about Ellen Page's character, Vanya (aka Number 7). Is Vanya gay in Season 2? Keep reading while we investigate!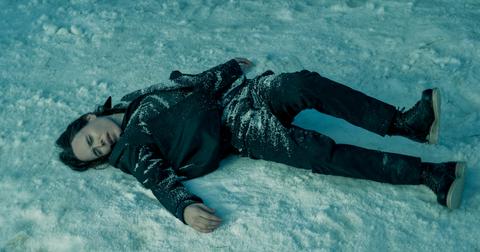 Is Vanya gay in Season 2 of 'The Umbrella Academy'?
Whereas Season 1 was about exposing the cracks in the Hargreeves family, Season 2 is about repair, healing, and mutual support. Vanya's story arc is a wild one, as she has a case of amnesia in the season, which both paralyzes her, and allows her to lead her life unencumbered by the guilt of having caused the end of the world or of neglecting her father and siblings.
Vanya's injury at the time of her arrival in Dallas came at the hands of Sissy Cooper (Marin Ireland), who was driving the car that hit her. The accident causes Vanya to lose more memories than even Reginald had intended, and she is taken in by Sissy's family who nurse her to health.
Sissy's family includes her misogynistic and controlling husband Carl (Stephen Bogaert), and the couple's mute son Harlan (Justin Paul Kelly). But the friendship between the two women turns intimate throughout the season, becoming emotional and even sexual in nature behind husband Carl's back.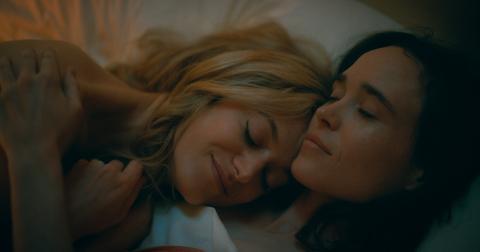 For showrunner Steve Blackman, adding to an LGBTQ+ storyline in a way that contributed to the depth of Vanya's character was a focal point.
"We really wanted to tell an interesting love story between Vanya and Sissy, and what it would be like to be gay or queer in 1963 and how much risk there was," he told Cinema Blend. "You could be put in jail and, you know, Sissy could have her child taken away. So these were really important stories for us."
Is Ellen Page gay?
Actress Ellen Page, who plays Vanya in the Netflix series, is openly married to dancer Emma Portner since 2018. The Juno star recently told Stylist that she's "so sick and tired of saying: 'I'm so fortunate to be myself in the world.' I shouldn't have to say any of that bulls--t. But in the scheme of things I am, and that sucks."
"I'm lucky to be in a place where now I'm out and I love to play queer characters," she says of her role as Vanya. The actress, who rose to fame for her role in 2005's Hard Candy, declared in a moving and powerful speech at the Human Rights Campaign's Time to Thrive conference in 2014, "I'm here today because I am gay and because maybe I can make a difference, to help others have an easier and more hopeful time."
She certainly has made significant strides in her time in Hollywood so far. The Umbrella Academy is now streaming on Netflix.