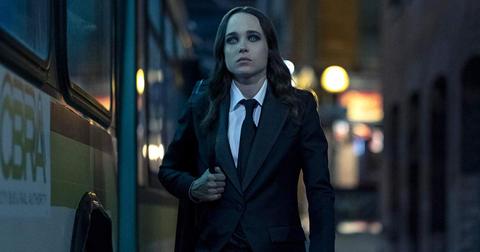 Does Vanya Die in 'The Umbrella Academy'? Here's What You Need to Know
By Allison Cacich
Everyone seems to be talking about the new Netflix series The Umbrella Academy, which made its streaming debut on Feb. 15. The show is based off a comic book series by the same name and follows a group of estranged siblings who all happen to have superhero powers. The dysfunctional family reunites to solve the mystery of their father's death.
One of the most fascinating and complex characters is Vanya Hargreeves, who's played by Ellen Page. She was told growing up that she possessed no supernatural abilities, but as the first season progresses, Vanya and her siblings uncover some shocking secrets that, as you can imagine, change the course of their lives.
Fans have become so invested in Vanya's journey that many are looking ahead to see what happens to her. Here's what we know about the 29-year-old after watching all of Season 1.
Does Vanya have powers? (Warning: spoilers ahead).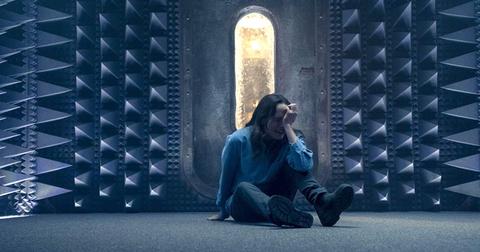 As Vanya comes to find out, not only does she possess powers, but she is more powerful — and dangerous — than any of her siblings. Her ability to convert sound into energy is so strong that her father purposefully suppressed it when she was a child by giving her medication.
Her powers allow her to move objects, like the time she lifts Leonard off the ground by manipulating the sound waves around him. She also causes pieces of the moon to break apart when she inadvertently directs an enormous amount of energy at the sky.
Along with her unique powers comes enhanced hearing. Vanya can even focus on a specific sound and block out all the others.
Is Vanya evil?
Though she kills multiple people in pretty gruesome ways, it's impossible to categorize Vanya as evil given all that she's been through. She was never taught to manage her emotions, so when her powers are unleashed, she's unable to control her actions.
Most of her destruction stems from a feeling of betrayal. She lashes out at Allison after believing that her sister knew about her abilities and kept them hidden. She kills Leonard after discovering that he was using Sir Reginald's journal to manipulate her. And she causes the apocalypse after the Umbrella Academy tries to subdue her.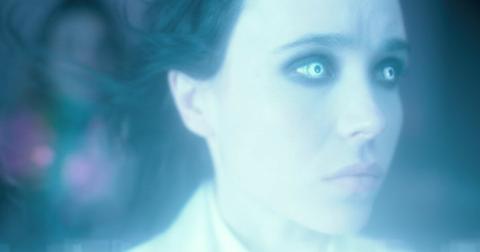 After years of isolation, it's easy to understand why Vanya has so much pent up anger.
Does Vanya die?
Though the first season ends on a cliffhanger, we know that Vanya is not dead, just unconscious after battling her siblings.
When Allison disrupts Vanya's focus, causing a burst of energy to escape her body and break the moon apart, the violinist passes out. Though her brothers initially think that she might be dead, Allison confirms that she is, in fact, still alive. However, their relief is short-lived when it's revealed that the apocalypse is happening.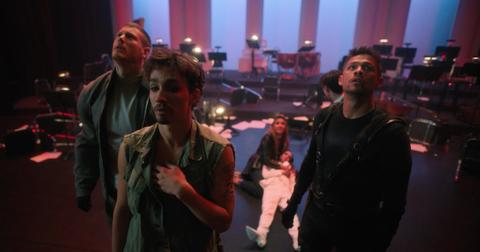 The last episode ends with Number Five using his ability to jump through space and time to transport the family, including Vanya, away from the apocalypse before it can kill them. The last image shows the group disappearing right before the concert hall is engulfed in flames.
Will Vanya continue down a path of destruction in Season 2 or will she join her siblings in the Umbrella Academy? We'll just have to wait and see!