Vince and Linda McMahon Have Been Married Since 1966
WWE CEO Vince McMahon got married to his wife, Linda, back in 1966, but are the two of them still together?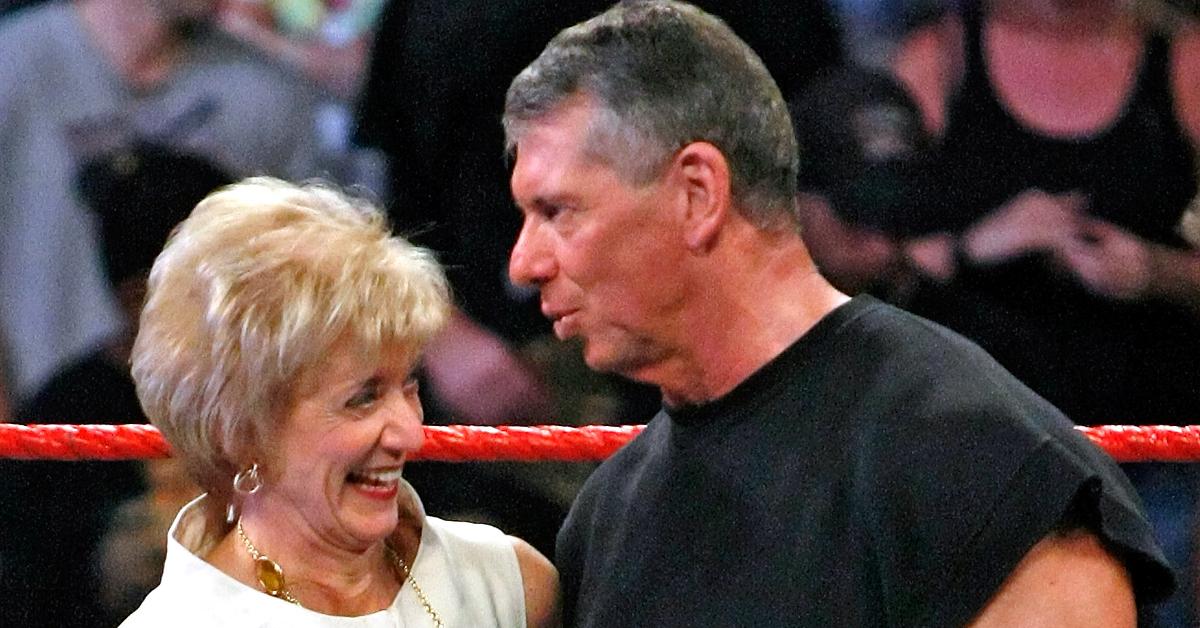 It's almost impossible to imagine the WWE without its stable of Superstars who helped launched the organization into the stratosphere. Hulk Hogan, The Undertaker, The Rock, Stone Cold Steve Austin, John Cena, Becky Lynch, the Macho Man Randy Savage, the list goes on and on and on. However, there's one controversial figure who's been a constant for the pro-wrestling organization, and that's Vince McMahon. There are tons of questions surrounding the WWE CEO, and a big one has to do with his personal life. Namely: Is he still married?
Article continues below advertisement
Yes, Vince McMahon is still married to his wife, Linda.
Vince McMahon and Linda Edwards were married in 1966 and they have two children together: Shane and Stephanie. Vince is all about having his family a part of his business as well. Shane, Stephanie, and Linda have all been featured prominently in various WWE storylines, with the four of them sometimes either feuding with one another or plotting together for some nefarious pro-wrestling purposes.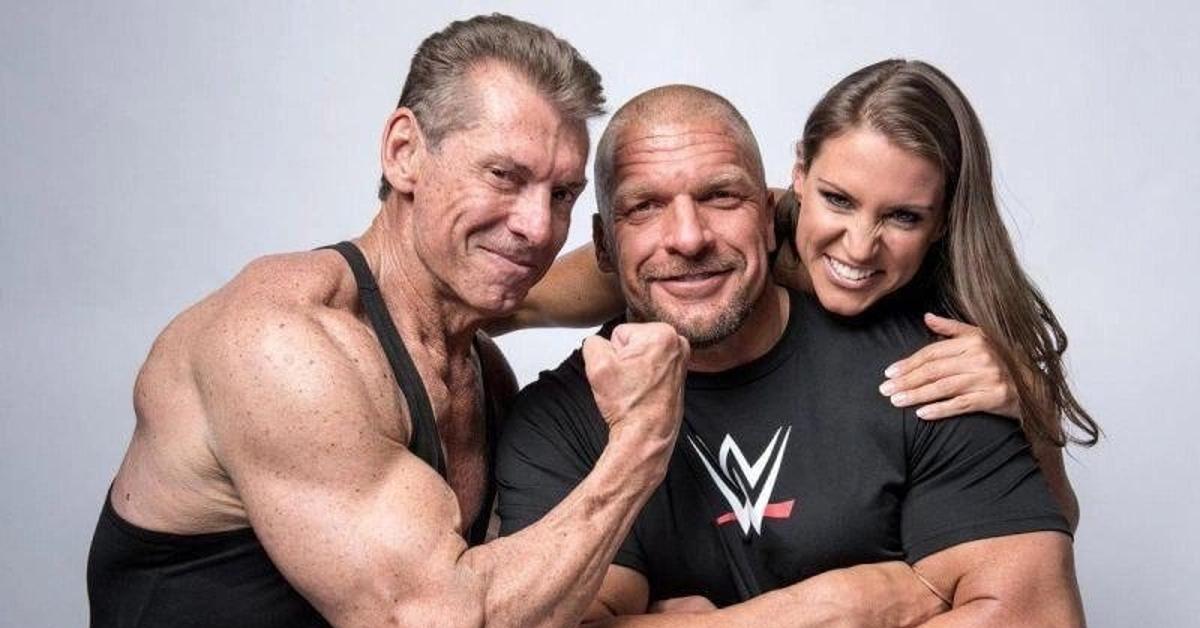 Article continues below advertisement
Linda McMahon played a major part in establishing the WWE as the premiere professional wrestling brand during her time as CEO and a part-time performer. She also heavily campaigned as a conservative candidate for a Senate seat in Connecticut from September 16, 2009, until November 4, 2010, but ultimately lost to Democrat Richard Blumenthal.
She'd run again in 2012 but would lose to Chris Murphy.
Her campaign slogan was one that would seem like a familiar talking point, as a similar notion was often used by Donald Trump which helped him secure the 2016 presidential election: "A businesswoman, not a politician, for Connecticut."
This makes sense as Linda would go on to become an official for the Trump administration. She'd also go on to serve as the 25th administrator of the U.S. Small Business Administration from 2017 to 2019.
Article continues below advertisement
How tall is Vince McMahon?
If you've ever seen Vince perform in the WWE, you've probably been amazed at the man's size and stature. He's in phenomenal shape, and not just for someone who was born in 1945. At 6'2" and 248 lbs, Vince, at least visually, could hold his own with some of the in-ring performers of the WWE.
Article continues below advertisement
Although many of his matches would ultimately become one-sided beatdowns, as there was a twisted pleasure in seeing the "boss man" be on the receiving end of a shellacking from the Texas Rattlesnake or the Great One, Vince never looked like he was out of place in the ring.
Vince's son-in-law and WWE living legend Triple H divulged Vince's insane work ethic.
Article continues below advertisement
Sportskeeda reported The Game as saying on a podcast in April 2021: "Look, Vince is incredible. And you can say, in every level, he's 75+, his work ethic is greater than anybody I've ever seen. Still to this day, he's in the office first thing in the day, he's there all day, he's meeting with writers till 1 in the morning, 2 in the morning, and he goes downstairs and trains, his trainer is there at ungodly hours. He goes downstairs at 2 a.m. and gets after it. He doesn't sleep that much, still trains like that, still eats — very particular about his food, he's just a machine. He's just a very disciplined person and his work ethic is second to none. It's most people that work in this company, I think long term, there's just a burnout factor. It's hard to hang with him for a long period of time. If you're on the same schedule he's on, it's 24/7."
Superstars even comment on Vince's prowess in the weight room, stating how the CEO at his peak squatting days would put up 700 lbs, something that astounds Sheamus: "The guy's a machine, mate. I've heard stories of him squatting nearly 700 pounds, which I can't do. I don't think I've ever been able to squat 700 pounds!" Sheamus told JOE in 2020.
Article continues below advertisement
And even though Y2J has parted ways with the WWE, he still has a tremendous amount of respect for Vince's work ethic when it comes to pumping iron.