Here's How You Can Watch 'WrestleMania 36' for Free (Yes, Really)
The PPV won't look the same this year due to coronavirus concerns, but will 'WrestleMania 36' still be free on the WWE Network? Yep! How to watch.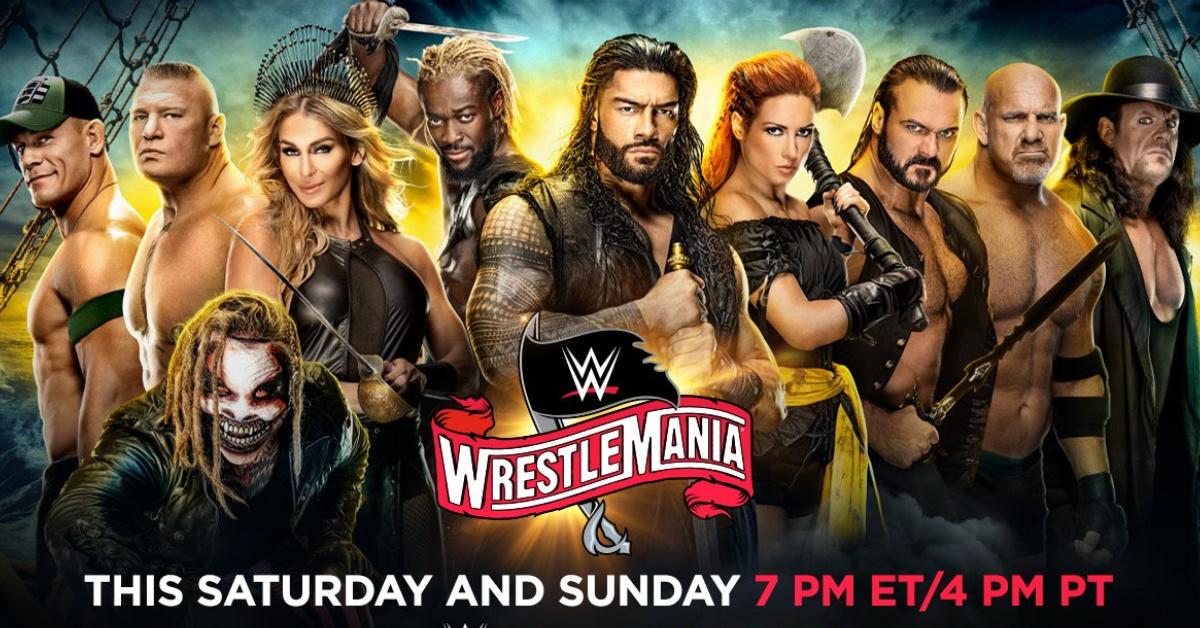 It's a weird time to be a wrestling fan. Well, OK, it's a weird time to be, like, anything right now, but wrestling fans are definitely dealing with some interesting things at the moment. Due to concerns surrounding the COVID-19 pandemic, WrestleMania — WWE's flagship event — is going to look quite different this year. On March 16, 2020, WWE officially stated that the WrestleMania event that was originally scheduled to take place in Tampa Bay, Fla. was no longer happening
Article continues below advertisement
However, WrestleMania itself is still happening. Sort of. There will be no spectators in the audience chanting "You Suck!" or "Too sweet!" In fact, there will be no spectators at all. The only way to watch WrestleMania 36 is by streaming the pay-per-view or watching it on the WWE Network. But there's good news for anyone who wants to do so (and doesn't already have a WWE Network subscription): You can watch WrestleMania 36 for free.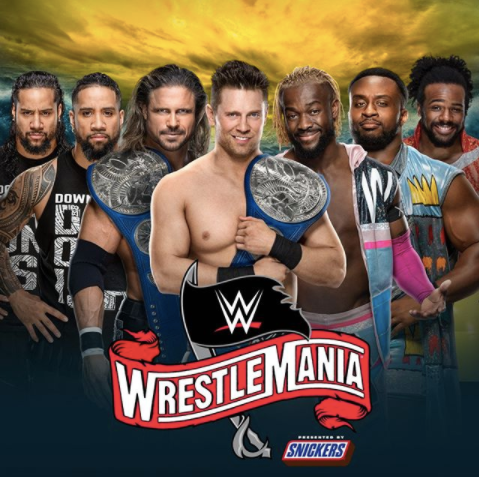 Article continues below advertisement
Is 'Wrestlemania 36' free on the WWE Network?
In short, yes... as long as you're not already signed up for the service. As always, WWE Network provides an entire month of programming for free when new users subscribe to the network — even if they sign up the day of a huge event like WrestleMania (or any of the other PPVs throughout the year). That means that you could, theoretically, sign up for the network on Saturday, April 4 and watch the entire PPV for free.
Signing up for the network gets you access to all live PPVs (not just WrestleMania), as well as unlimited access to all WWE premium content, all for no additional cost. While you could simply order WrestleMania from your cable provider, signing up for the network is definitely the smarter option when it comes to cost.
Article continues below advertisement
You could also cancel your subscription before your free 30 days runs out and still get a bunch of wrestling content for free. Of course, we're sure WWE would much prefer you to keep your subscription forever. Either way, if you've been thinking about getting into wrestling, now is certainly the time to do that because the audience-free wrestling shows that have been happening for the past few weeks are truly bizarre and all kinds of wonderful:
Article continues below advertisement
Some WWE Superstars have pulled out of performing at 'WrestleMania.'
According to Forbes, the Big Dog Roman Reigns has decided not to perform in WrestleMania 36. This is understandable — in addition to the fact that there's currently a global pandemic going on, Roman Reigns' medical history is definitely a factor in that decision. According to Wrestling Inc., several other stars have followed suit and dropped out of the show, though the publication did not release a list of names.
In these times, it's easy to sympathize with anyone who doesn't want to perform at events like WrestleMania. WWE has assured the public that the event will only be attended by essential personnel, but you certainly can't blame people for wanting to exercise caution during a health crisis.
WrestleMania 36 will take place on Saturday, April 4 and Sunday, April 5 at 7 p.m. ET. Also, it's hosted by Rob Gronkowski this year. It's definitely going to be a weird one — are you gonna watch it?