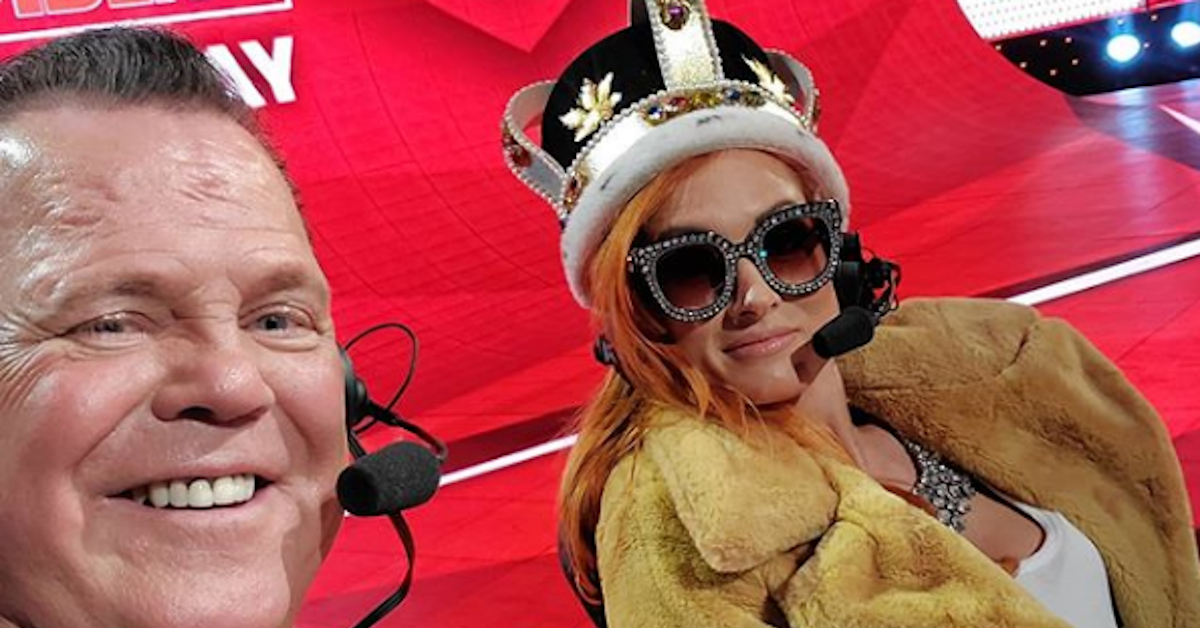 Vic Joseph Is No Longer an Announcer for 'RAW' but He's Still With the WWE
As much as I love professional wrestling, I have to admit that seeing live shows really aren't my cup of tea. And it's not because the performances from Superstars are lackluster, or the production values that I grew up watching on TV don't really translate to a living, breathing, and up close and personal experience. It's mainly because I miss hearing the announcers' commentary I'm so familiar with after years of watching RAW and SmackDown! from the comfort of my own home.
Article continues below advertisement
There's just something about their enthusiastic play-by-plays that really make a match that much more exciting. Who hasn't been affected by the booming voice of Jim Ross shouting "OH MY GAWD! OH MY GAWD!" or the banter between Jerry "The King" Lawler when he was a "heel" commentator, rooting for the bad guys and frustratingly playing the Devil's Advocate to the ire of viewers everywhere?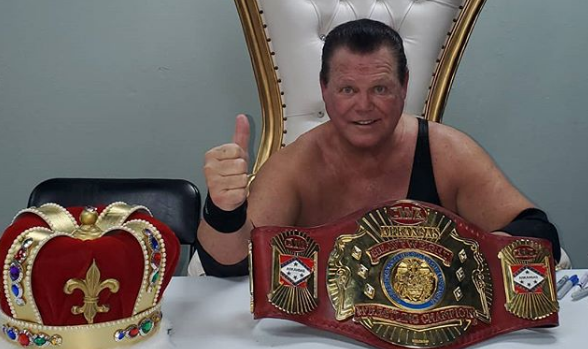 Article continues below advertisement
I'm sorry, but professional wrestling just really ain't wrasslin' without announcers, and I'm sure that Vince McMahon and the rest of the WWE's upper management realizes that. Which is probably why they're very quick to shake up an announcing team that they think needs a little bit of work.
Early in 2020, it was revealed that Vic Joseph would no longer be commentating for Monday Night RAW alongside Jerry Lawler.
Fans thought something was amiss when, earlier in January, Vic was absent from the commentary team alongside Jerry and Tom Phillips. As it turns out, Tom will be taking his place permanently (or until another replacement comes in). That doesn't mean Vic has been let go from the organization though; reports indicate he is still with the WWE, however, in an undisclosed role as of now.
Article continues below advertisement
While there's been a lot of speculation as to what spurred the decision to remove Vic from the company's Red brand, it's evident that a lot of changes have been made ever since SmackDown! started airing on FOX in October of 2019. There's been a lot of switch-ups that have affected nearly every aspect of the WWE outside of the Friday night televised series, and Vic's career shift could be a direct result of the move to FOX.
Article continues below advertisement
Currently, Michael Cole and Corey Graves are still commentating for the WWE's blue brand (and second largest weekly show), and Jerry Lawler's return to the RAW announcer's table has been met with an outpour of positive reactions from fans. Reportedly, it was Paul Heyman's decision to get "The King" back on the mic and calling matches.
Article continues below advertisement
The big question on everyone's minds, however, is whether or not Jim Ross will ever return to call matches for the WWE, after "teasing" fans with his two year contract from 2017-2019, lending his voice to a few key events, and even pairing up with Jerry for RAW's 25th anniversary. However, his contract expired on March 27, 2019, and he didn't renew it.
Article continues below advertisement
The reason for his second departure from the WWE? His new gig with the AEW, of course. Tony Khan was able to snatch up the legendary commentator who's been doing his part to make AEW the new rival to WWE's programming. In fact, many are saying that All Elite Wrestling is going to become the new WCW, and predict they've got the goods to be an even bigger pro-wrestling player in the next few years.
What do you think of the RAW commentating team of Jerry Lawler and Tom Phillips? Or are you more of an old-school guy, and want to see that same kind of energy return to your Monday Night pro-wrestling mayhem?