Deonna Purrazzo Is a Jersey Girl Who Climbed the Pro-Wrestling Ranks and Made her 'RAW' Debut!
Deonna Purrazzo has made quite a name for herself since her days training in New Jersey, and just recently made her debut on 'Monday Night RAW.'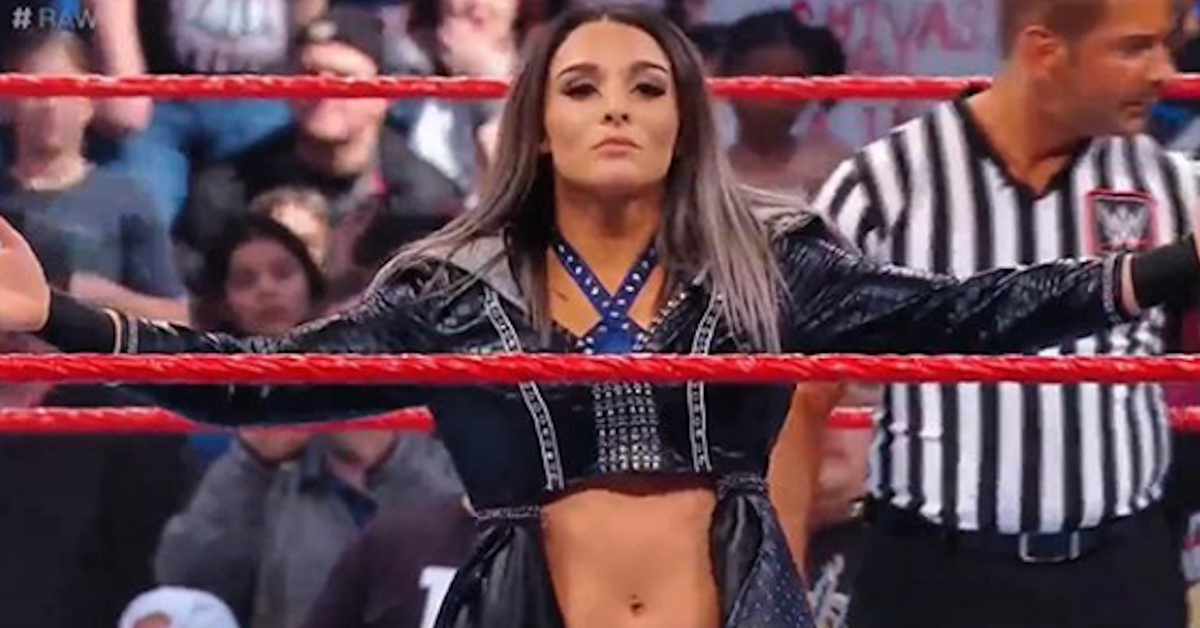 The WWE Raw Women's championship has been dominated by Becky Lynch for quite some time, but that doesn't mean the pro-wrestling organization isn't constantly looking to develop new talent. Each new fresh face that rises up the ranks has the potential to become the "next big thing," and Vince McMahon and co. know this, which is why they develop superstars like Deonna Purrazzo, who just "graduated" from NXT to RAW.
Article continues below advertisement
Who is Deonna Purrazzo from WWE's RAW?
A native of Livingston, N.J., Deonna trained at the D2W pro-wrestling academy (which no longer exists) and then with Damian Adams at the Team Adams Training Facility in Wharton, N.J. She also honed her skills at Ohio Valley Wrestling in Louisville, Ky. and after accumulating a nice toolbelt of moves, she joined Ring of Honor for house shows.
Article continues below advertisement
It wasn't long before Deonna was wrestling on televised matches for ROH, along with TNA wrestling and World Wonder Ring Stardom, and, WWE. Her appearances for the big show was mainly as a local "jobber," aka fodder for their bigger stars like Asuka, Emma, Nia Jax, and Bayley.
But Deonna proved to be a great persona and athlete to work with, and it wasn't long before she was offered a NXT contract.
The black and yellow brand is seen as the WWE's "developmental" show, where a lot of younger and "greener" stars are given a chance to show off what they got both in the ring and on the mic. Now that one of the WWE's biggest stars, Finn Balor is on NXT, that can help a bunch of other superstars get the chance to be on the bigger shows like RAW and SmackDown, which is exactly what happened with Deonna.
Article continues below advertisement
On Dec. 16, 2019, Deonna made her debut on RAW against Asuka where, in a pretty darn good display of professional wrestling, she succumbed to the Japanese star yet again. Fans were disappointed to see her lose, however, because they were so impressed with her abilities inside the ring.
Article continues below advertisement
YouTube user BlueTongue writes, "i've been waiting for Deonna's appearance on tv for so long, and when she finally does, she loses, i hope she goes to nxt and have good rivalities, she's so good in the ring." Conan Edogawa penned, "Deonna is talented, hopefully they should put her on TV more."
There's a good reason why Deonna probably lost to Asuka, however, as it seems that the WWE is priming the latter for a heel turn and a run for the women's championship as a potential rival for Becky Lynch. It certainly seems that the "bad guys" are taking over the organization, like Bray Wyatt.
Article continues below advertisement
While Bray isn't exactly a total "heel" for the WWE and more of an anti-hero with some weird, and monstrous tendencies, it's evident that fans are demanding superstars that have a bit of a unique flair to their performances. That could be the reason why Becky Lynch, who despite being a "face" is so aggressive with her brand.
Article continues below advertisement
That was very clear to see in her recent match against the Kabuki Warriors where she and Charlotte Flair brutalized Asuka and Kairi in an ugly, drawn out bout that saw all four of the women sustain some pretty gnarly injuries, with Kairi and Becky getting the worst of them.
Will Jersey Girl Deonna soon be winning matches against some of these top superstars now that she's on the RAW roster? Or will she go back to NXT with a bit more name recognition now that she's been on the main stage? We'll see what the WWE has in store for her in her next appearance.