Viral Tweet Suggests Jackie Chan Disowned His Daughter for Being a Lesbian
A recent viral tweet suggested that Jackie Chan disowned his daughter for being a lesbian, but is that actually true or just an online rumor?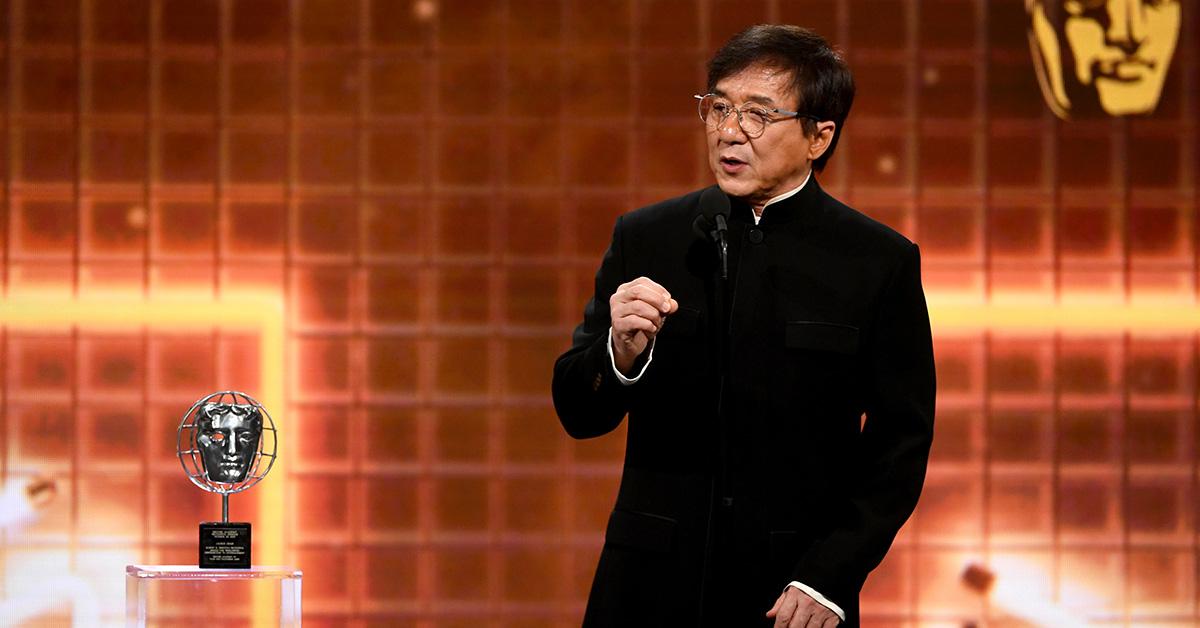 Although he's no longer the A-list star that he once was, Jackie Chan was one of the few Hong Kong action stars who managed to captivate American audiences. However, a recent clip from one of his movies has gone viral online, leading to some confusion about his daughter.
Article continues below advertisement
In the clip, which is from a movie called Ride On, and features a scene where Jackie, who is playing a retired stuntman, watches clips from his old movies with his daughter. The clip went viral after some confused it for a clip of Jackie watching the stunts with his actual daughter. Keep reading for all the details on Jackie Chan's daughter.
Who is Jackie Chan's daughter?
Following that incident, one user clarified that the clip wasn't actually of Jackie and his real daughter. Instead, the tweet claimed that Jackie had disowned his daughter in 2017 for being a lesbian and that she and her partner were now homeless as a result. This would have been a shocking scandal. Jackie has managed to maintain a relatively wholesome public image in spite of his sometimes controversial politics with regard to the Chinese government.
Article continues below advertisement
While there's some truth to the tweet, not all of claims are true. Jackie does have a daughter named Etta Ng, and he is estranged from her. Jackie has been married to Joan Lin for more than 40 years, but in 1999, he was caught having an affair with Elaine Ng Yi-lei, a beauty queen who was 19 years younger than him. At the time, Jackie confirmed that Elaine was pregnant with his child, the daughter who would become Etta.
Article continues below advertisement
"I'm not a saint. I've done something wrong. I've done something that many men in the world have done. Maybe it was a moment of playfulness," he said during a press conference.
His wife eventually agreed to take him back, and it's believed that Jackie cut off all contact with Elaine after finding out that she was pregnant. He has never met his daughter, and it doesn't seem like he has offered any financial support for her upbringing either.
"He is my biological father but he is not in my life. He never existed in my life. I will never regard him as a father. As long as I have my mother with me, I don't need my father," Etta told E! News in 2015. Two years later, Etta came out as gay on Instagram, and filmed a video with her partner saying that she had been made homeless because of homophobic parents. That video has been deleted, and Etta more recently clarified that her life is "blissful."
Article continues below advertisement
Who is Jackie Chan's son?
Jackie also has a son named Jaycee with his wife. The two have had a sometimes strained relationship because of Jaycee's arrest for marijuana possession, but they have reconciled recently. Jackie has maintained that Jaycee won't inherit any of the money he made and will have to earn a living on his own.