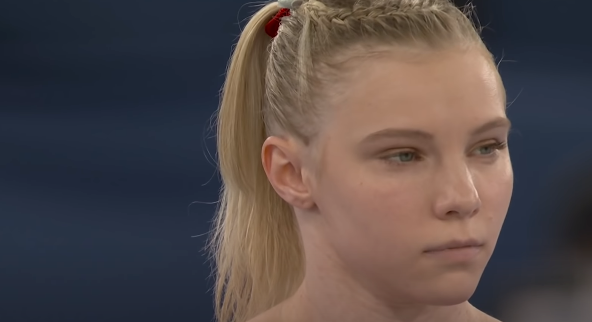 Jade Carey Once "Snubbed" Team USA Gymnastics Offer: Here's Why
Even if you've never competed in athletics at a high level, if you follow a sport long enough, then you'll wise up to the fact that there's usually a lot of bureaucracy through different commissions, governing bodies, and administrations that can sometimes "confuse" the spirit of sport.
Article continues below advertisement
The Olympics are generally regarded as the highest form of athletic competition there is, and the USA's women's gymnastics team has faced its fair share of controversy lately. Like with Jade Carey's replacement of Simone Biles for all-around event competition.
What's the controversy surrounding Jade Carey's inclusion on Team USA's gymnastics squad?
Jade is generally regarded as the USA's second-best floor and vault competitor, right behind Simone Biles. Even for the Olympic qualifiers, she only placed behind Simone and Sunisa Lee in points, so why is there some "fuzziness" regarding her placement on Team USA?
Well, that's because Jade elected not to pursue a "group" spot for Team USA gymnastics events.
Article continues below advertisement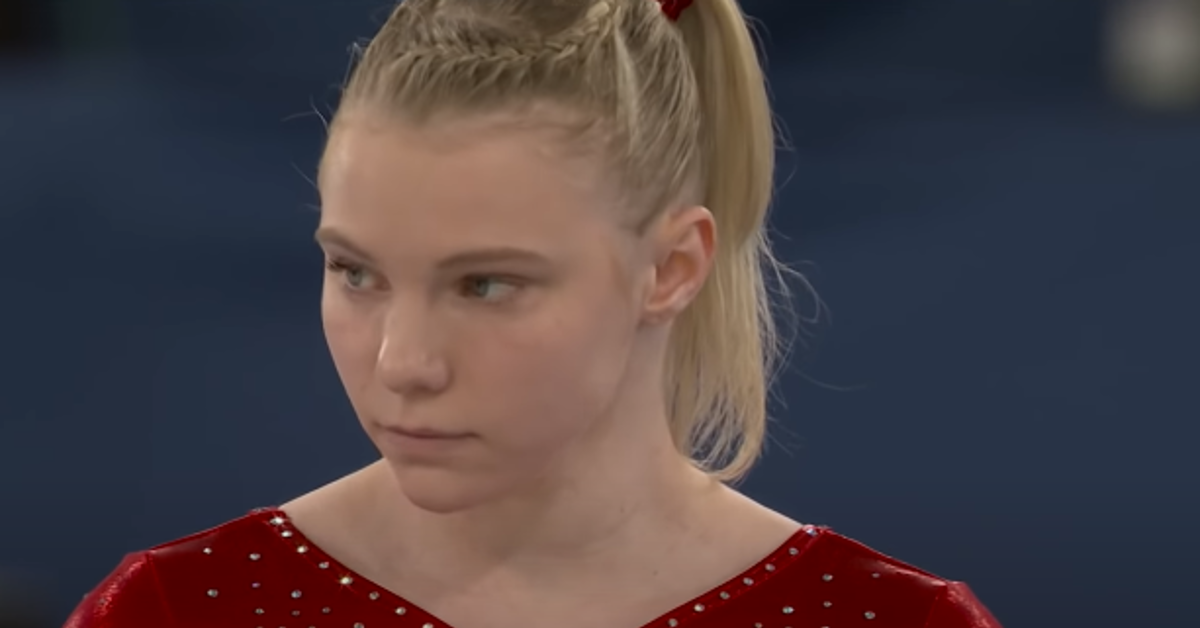 As People reported in June 2021, Jade Carey announced on June 16 that she was prepared to accept a spot as an individual event specialist (as opposed to pursuing a team spot) once that individual spot was officially offered to her.
Article continues below advertisement
So why did Jade do this? That's because each country is allowed a maximum number of six gymnasts to represent their nation at the Olympics: Two are reserved for individual events and four for Team gymnastics squads. However, if Jade pulled "double duty" so to speak by partaking in both the team and all-around individual events, then the USA would've only been allowed to bring five gymnasts to Tokyo.
Article continues below advertisement
As the outlet further explains, in previous Summer Games, gymnastics teams had five members. In 2015, it was reduced by the International Gymnastics Federation to four members, with the idea of narrowing the competitive gap for smaller countries.
For the Tokyo games, countries can have four team spots and two individual spots.
Simone Biles' withdrawal is eclipsing the controversy of Jade Carey's means of qualifying for Team USA at the Tokyo Olympics.
What makes this controversial? One Redditor, StrayAstronaut_, breaks it all down.
Jade Carey's pathway to qualifying for the Olympic team to ensure that she would actually win a medal was considered unconventional.
As the Redditor explains: "Jade chose to pursue that [Team USA] spot as an individual to try to secure a spot in her own name, i.e., not subjective to the decisions of the Selection Committee. She has since secured that spot through the vault World Cup series which started in 2018. As a result of going through this series she had to miss 2018 Worlds."
Article continues below advertisement
They continued: "She can still compete all-around in the qualification round at Tokyo, qualify to the individual all-around and any event finals. It doesn't matter that she came from the vault spot. But her scores will not contribute toward the US team total in the qualifying round and she will not be allowed to compete in the team final, and she will not get a team medal."
Article continues below advertisement
And finally, the reason why so many people are getting up in arms about Jade's inclusion in the Olympics:
"This final fact has caused her to recently try to make the main team as an all-arounder through the standard selection process which is controversial because if she made it the US would lose her individual spot and would only send 5 gymnasts to Tokyo instead of 6," the Redditor explained. "Because she qualifies that vault spot herself the US can't replace her, if she gave it up it would go to the second ranked gymnast there (the 2017 European vault champion, Coline Devillard of France)."
In spite of the controversy, Jade Carey is a legitimate threat to win gold at the individual all-around gymnastics final.
In short, because Jade decided to "go at it her own" through this different qualification process, Team USA could've been at a disadvantage. But now she has a chance to go for gold after she replaced Biles in all-around competition and she's been absolutely crushing her floor routines so far.