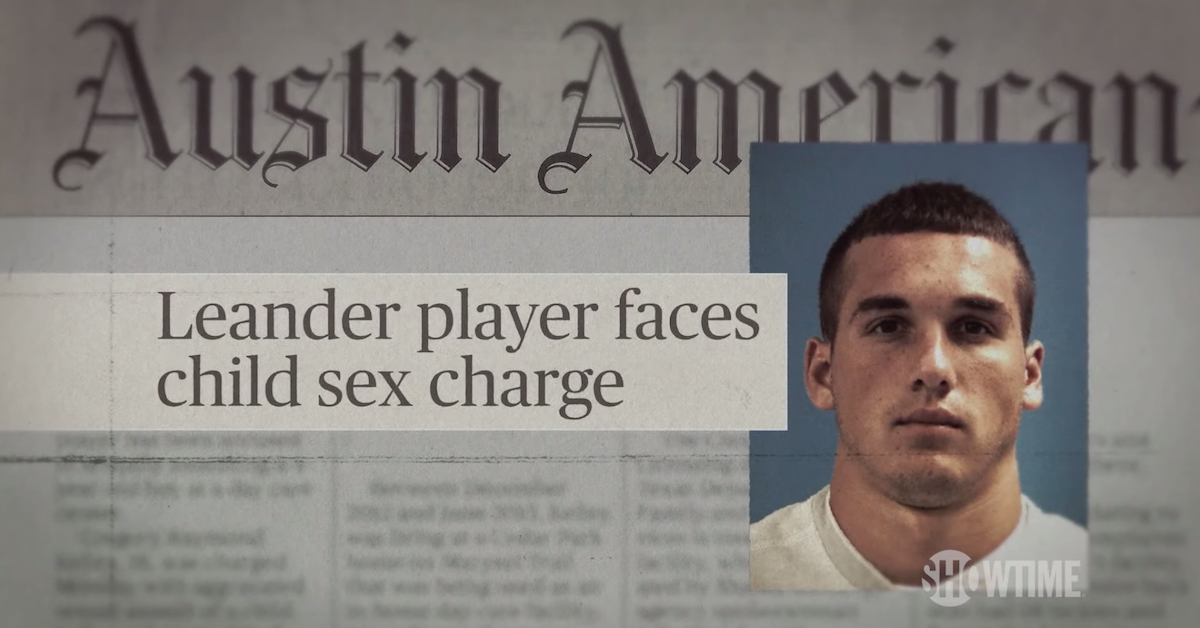 Jake Brydon Says He Felt a "Calling" to Fight for Justice for Greg Kelley
It's not every day that a complete stranger (who isn't a lawyer, of course) decides to dedicate their time to fight for the freedom of a convicted child molester. But that's exactly what Jake Brydon did for Greg Kelley after the Texas high school football star was arrested, charged, and sentenced.
Article continues below advertisement
Outcry — a five-part docuseries that debuted on Showtime on July 5 — follows the story of what happened in Kelley's highly-polarizing case. Ahead of what would have been his senior year in high school, Kelley was accused of aggravated sexual assault of a 4-year-old boy at a daycare in Leander, Texas, in 2103. He was sentenced to 25 years in state prison without parole in 2014.
Article continues below advertisement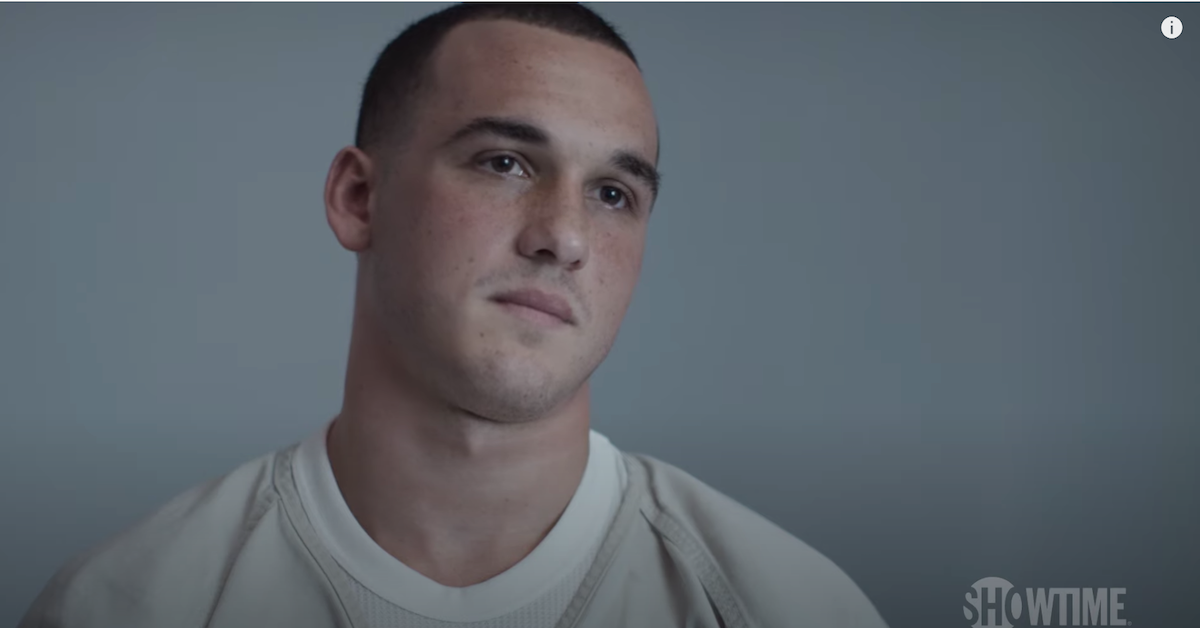 Jake Brydon, who didn't even know Greg Kelley, sought justice for him.
Jake Brydon, a Texas father who runs a construction business, first heard about Kelley's case in 2014.
"I saw my old coach on the news," Jake told Oxygen.com. "I know him to be a man of great character and he was always our leadership teacher in high school and taught a leadership class and I was like, why is he onscreen crying for a convicted pedophile?"
Article continues below advertisement
Jake ended up reaching out to his former coach, who still maintained that Kelley was innocent. However, has he looked closer into the case, he sensed that something wasn't quite right. That's when Jake helped hire a private investigator, who soon uncovered that a "perfect storm" of injustice had happened in Kelley's case.
And he didn't stop there.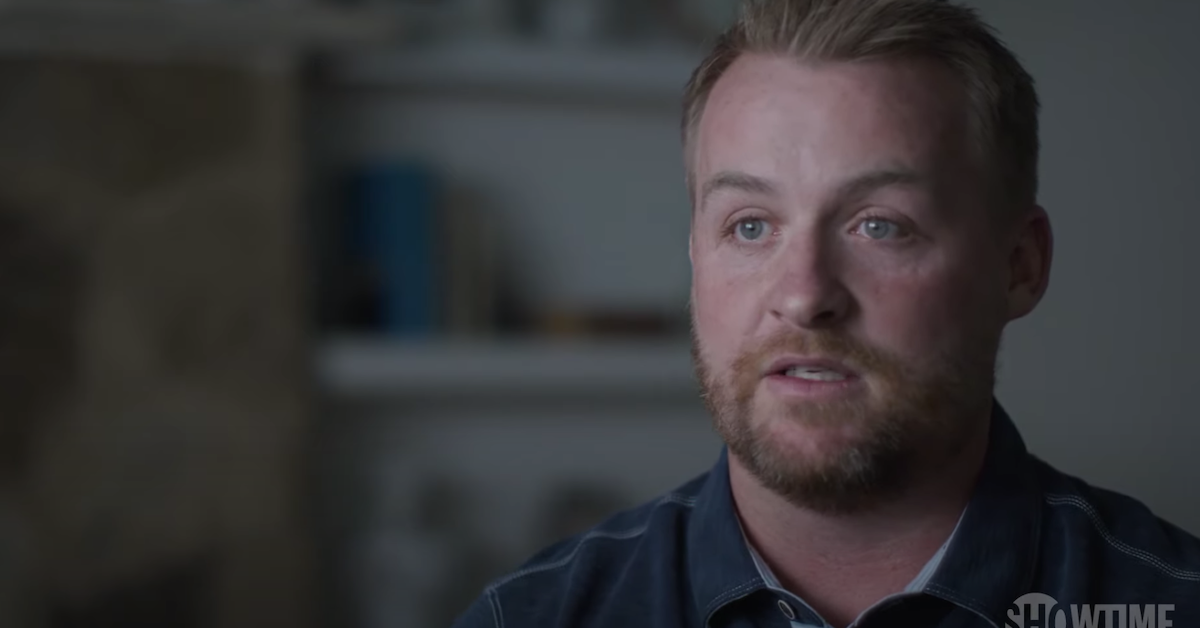 Article continues below advertisement
Jake joined The Greg Kelley Foundation, a non-profit formed in 2014 with the goal of seeking justice for Kelley. From there, Jake led protests and rallies to support overturning Kelley's conviction. He even hired a post-conviction lawyer for Kelley.
Jake told Oxygen.com that he felt "a calling" to advocate for Kelley's innocence. "That's just the way I live my life," he said. "I don't do anything halfway. If I start something, I'm going to finish it."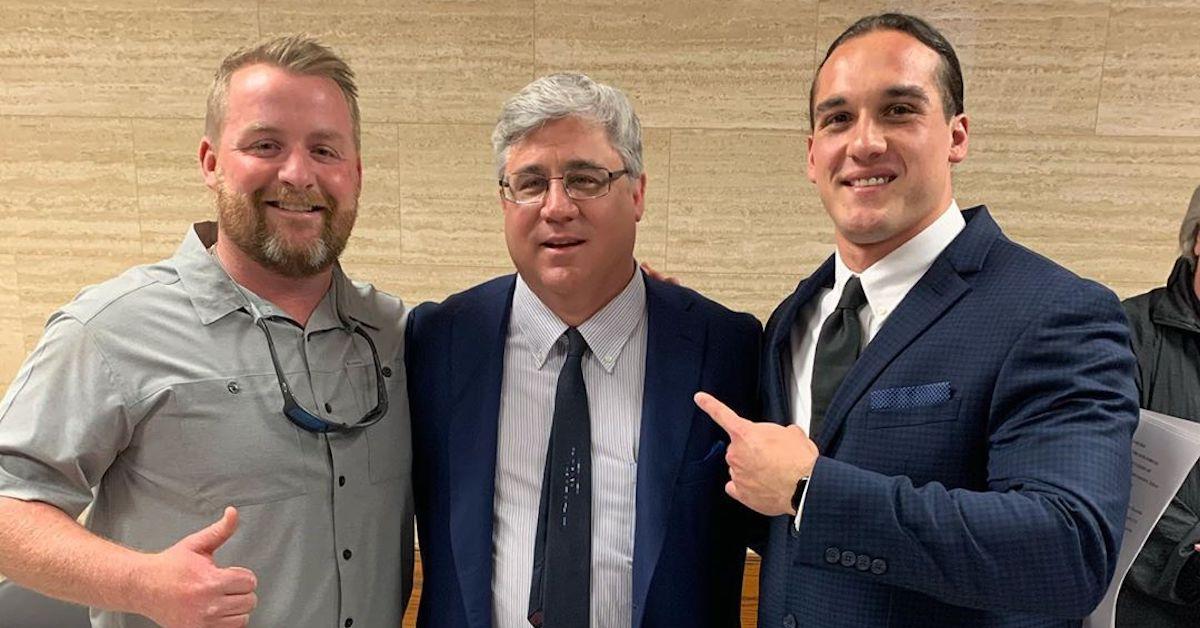 Article continues below advertisement
Since Kelley was released from prison and his conviction was overturned, he and Jake have definitely kept in touch. Jake hasn't stopped supporting Kelley, either. He even reportedly officiated Kelley's wedding to his high school sweetheart, Gaebri Anderson, in 2019.
Article continues below advertisement
Jake has allowed Kelley to use office space on his property in for a business venture: Tomahawk Targets, a company that creates custom-designed axe throwing boards and corn hole sets.
It's wild to think about what a difference Jake Brydon — who had never even met Greg Kelley before dedicating so much of his time to fighting for him — has made in Kelley's life. If it weren't for Jake and his other supporters, would Kelley's conviction have even made it to the Texas Court of Criminal Appeals in the first place? It's difficult to say for sure.