Jake Choi Has a New Role and Maybe a New Boo Too
Jake Choi has joined the cast of 'American Housewife,' and he's already making waves. With his new role comes new speculation on if he has a new partner too.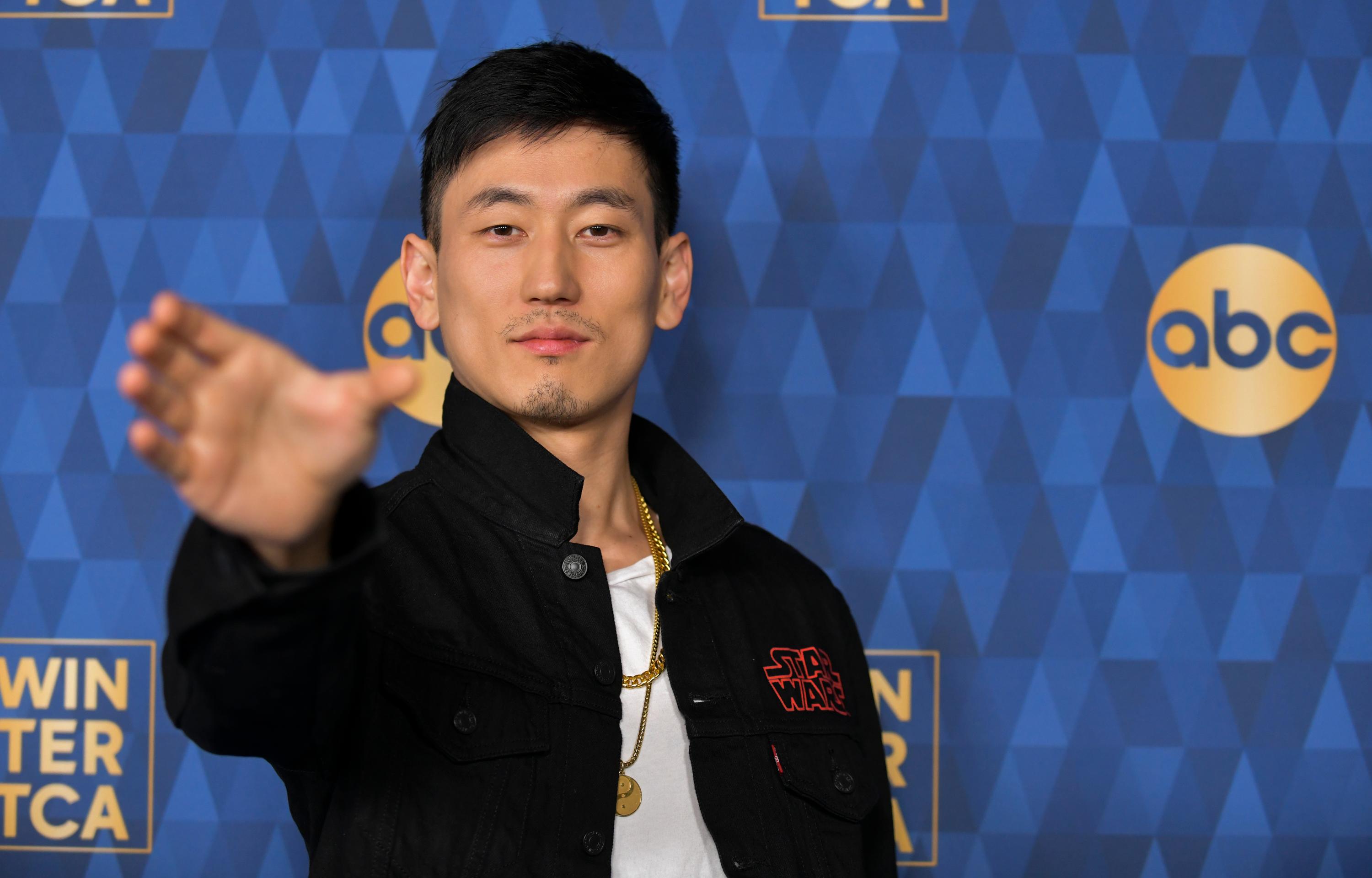 Many of us know Jake Choi has the hilarious, care-free Miggy on Single Parents, but now he's jumping into a new role as J.D. on American Housewife. Not unlike his role on Single Parents, he'll be playing a young divorcee (on Single Parents, he was never married, but he was a young dad) who gets close to Katie and Tami. It's exciting to see Jake Choi in his new role on American Housewife since he was also the recipient of a Human Rights Campaign Visibility award in 2019.
Article continues below advertisement
In 2018, Jake Choi famously came out as sexually fluid, and now with his new role, many of us are wondering if he has a new partner too. Jake frequently advocates for both racial and LGBTQ+ diversity on and off-screen, and many are wondering if this had a role in him joining the cast of American Housewife.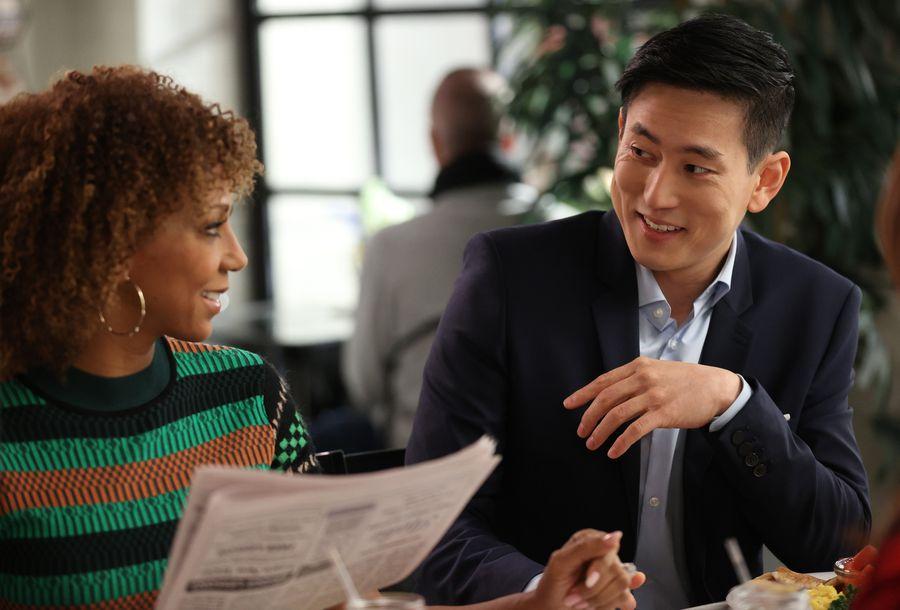 Article continues below advertisement
Jake Choi is playing J.D. in 'American Housewife.'
Jake Choi's character in American Housewife, J.D., is a recent divorcee from his ex-husband, who is an aspiring hotel manager. Off the bat, we knew he'd get close to Katie and Tami, as reported from a Variety article on Jake Choi's casting in American Housewife, which led to lots of speculation from fans of the show.
One fan was worried that Ali Wong, who plays Doris, would be leaving the show since she wasn't mentioned as an ally to Jake's character, and that the producers were simply replacing one Asian-American actor for another, but this seems unlikely. Other fans applauded the producers for taking diversity training to heart and taking the right next steps to include more diversity in the American Housewife cast.
Article continues below advertisement
Jake Choi was in a few other projects before being cast in 'American Housewife.'
Jake Choi's most notably mainstream role was as the lovable Miggy in Single Parents. Since then, he also starred in a film, The Sun Is Also a Star, in which he played a Korean-American character from Queens, N.Y., much like Jake's own life. Jake actually grew up in Queens, and it took some time for him to find his place as an actor.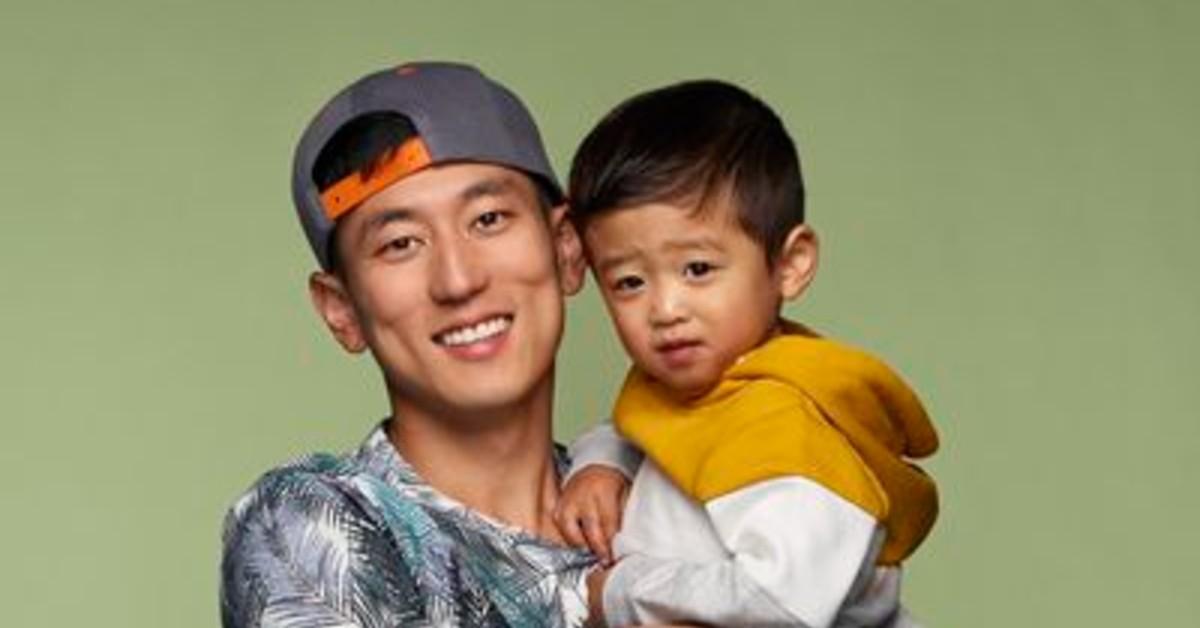 Article continues below advertisement
According to a Very Good Light interview, Jake is a self-described "'non-traditional Korean' [because] he wasn't academic like his Asian-American peers." He actually moved to Korea to play basketball professionally before returning to the states and deciding to pursue acting. Over eight years, he was cast in a couple commercials and some bit roles, including a role on Broad City, but got his big break in the film Front Cover.
Jake Choi may have a new partner, although we don't know much about who they are.
In Front Cover, Jake played a gay character, and through this role, he realized how much of his sexuality was informed by societal norms. He said to Very Good Light, "Ever since I was young, all the images you saw around you, or at least for me, was catered towards heterosexuals … Very cis, very heterosexual. I was an athlete. When you're an athlete everything is hypermasculine and hetero. That's where you think you're supposed to be and everything else is abnormal and you're not supposed to do that."
Article continues below advertisement
Jake recently posted a photo on Instagram on Feb. 9 with someone who seems to be female-presenting. However, they are not tagged in the photo, and there's no word on if they are a romantic partner or who they are in general. The caption hints that they may be a romantic partner, although it's up to Jake to say who his new partner may be.
Watch American Housewife every Wednesday at 8:30 p.m. ET on ABC.