Tim McGraw Says "Biggest Fear" is 'Yellowstone' Cast Won't "Like" Origin Story '1883' (EXCLUSIVE)
Tim McGraw — who plays James Dutton in '1883' — told 'Distractify' that his "biggest fear" is 'Yellowstone' cast won't "like" origin story.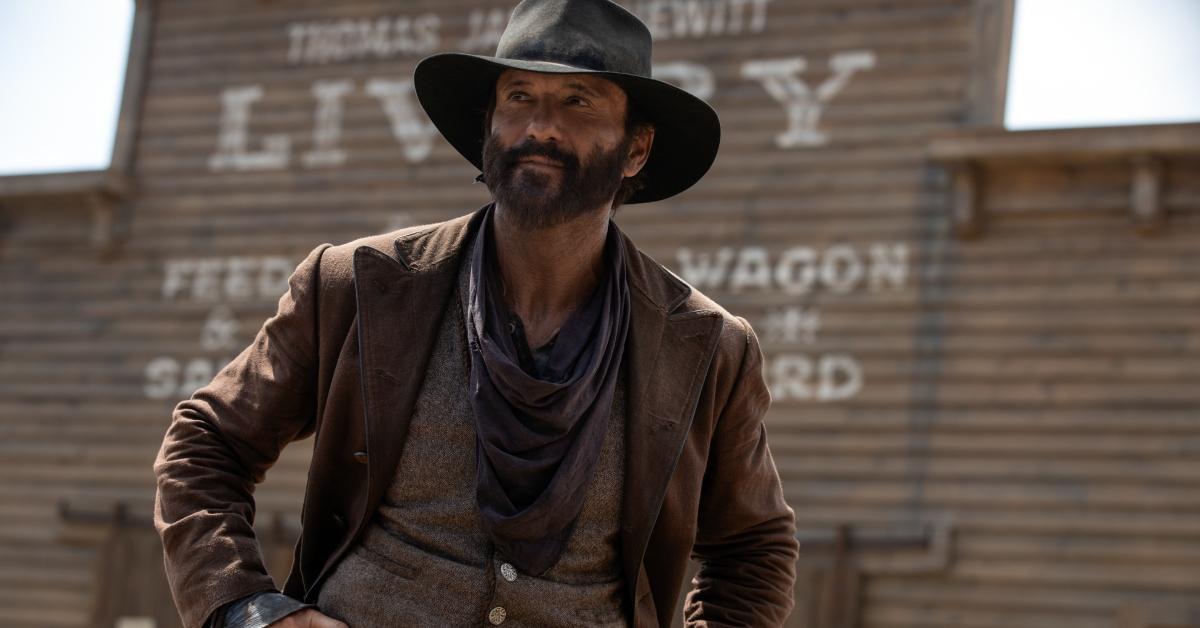 Taylor Sheridan's latest television drama 1883 is an origin story to the fan-favorite western series, Yellowstone, which follows the Dutton family's trek across the Great Plains to rural and untamed lands in Montana in search of a better life.
But, being "free" doesn't come easy — and the Dutton family, along with a group of immigrants taking part in the great expansion, learn that the Wild West has danger lurking from every corner.
Article continues below advertisement
Ahead of the show's Dec. 19 premiere, Tim McGraw — who plays patriarch James Dutton — spoke exclusively with Distractify about whether he's talked with Kevin Costner about their related respective characters, and how he hopes the Yellowstone cast "like" 1883.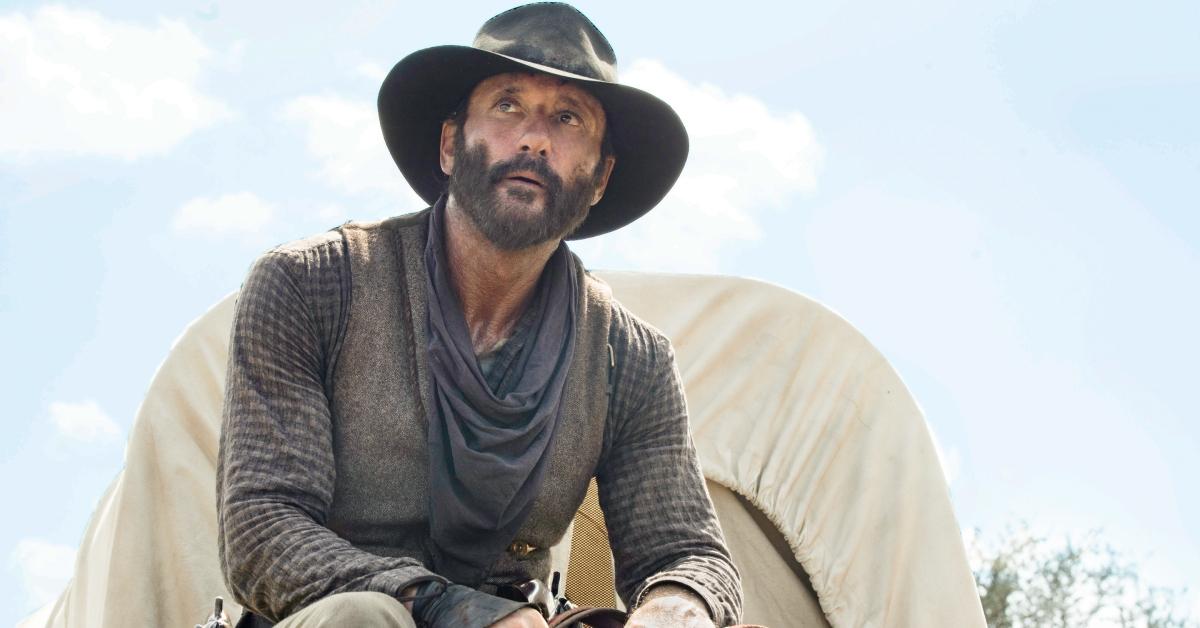 Article continues below advertisement
Tim McGraw, who plays patriarch James Dutton, says "biggest fear" is 'Yellowstone' cast won't "like" '1883.'
Before John Dutton (Costner) controlled the largest ranch in the United States, his great-grandfather embarked on a journey from Texas to Montana, fighting off bandits, smallpox, and other threats that loomed in the distance.
Season 4 of Yellowstone introduced John's great-grandfather James during a flashback scene, which featured the western settler and his sons meeting a group of Indigenous Americans who are in search of a burial ground on the Dutton's land.
Since Tim and Kevin's characters exist in the same world and family, Distractify questioned whether the two actors have had the opportunity to chat about playing the patriarchs of the Dutton family in their respective timelines.
"When I did the flashback stuff on Yellowstone, [Kevin and I] texted a little bit, but we haven't really sat down and talked about it," the country music superstar told us. "I just hope he likes it, that's the biggest thing."
Article continues below advertisement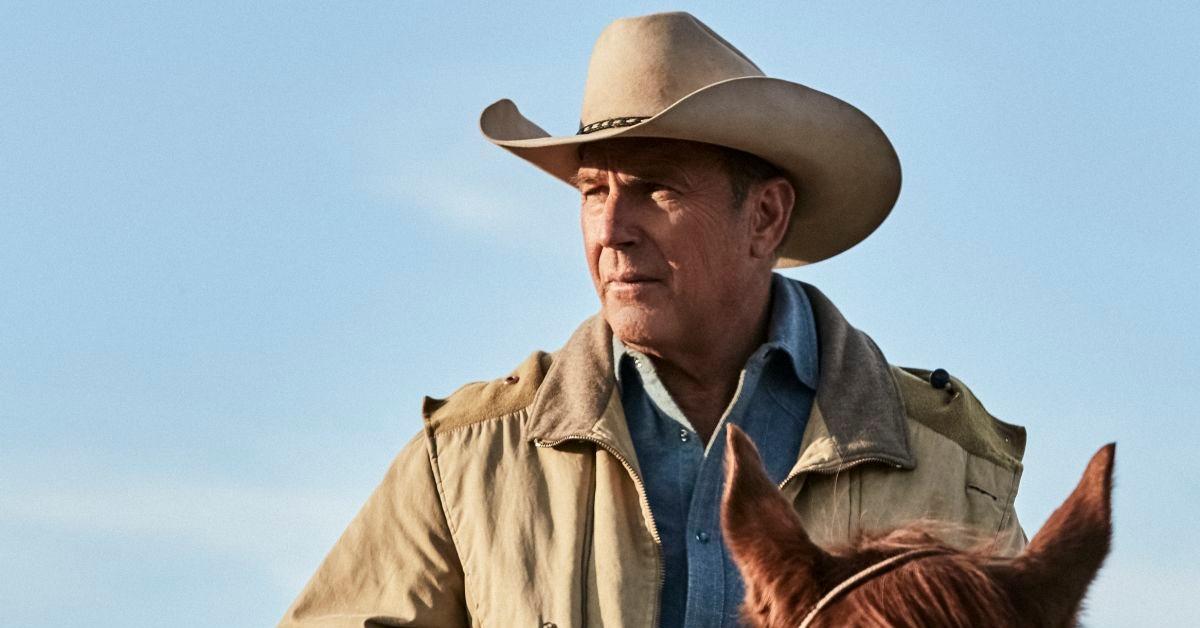 He continued, "We've talked about this because we're all such huge fans of Yellowstone ... the last thing that we want is for the Yellowstone cast to know this is coming and to look back at it and not like it. I mean, that's the biggest fear."
Tim told us that he hopes to make the Yellowstone cast "proud" as well as "give them something that makes them feel like, 'I can see where the Dutton's came from.'"
Article continues below advertisement
Similar to his great-grandson, James doesn't trust anyone other than the people in his immediate family.
Tim added, "I feel like when you watch James, my character, Margaret [Faith Hill], Isabel's [May] character Elsa, and Little John [Rick Audie], I think you start to feel and understand where the family dynamic comes from."
With gunfights and Mother Nature threatening to derail the Duttons' plan of creating a homestead out west, fans are wondering which characters will survive the harrowing journey to Montana.
Article continues below advertisement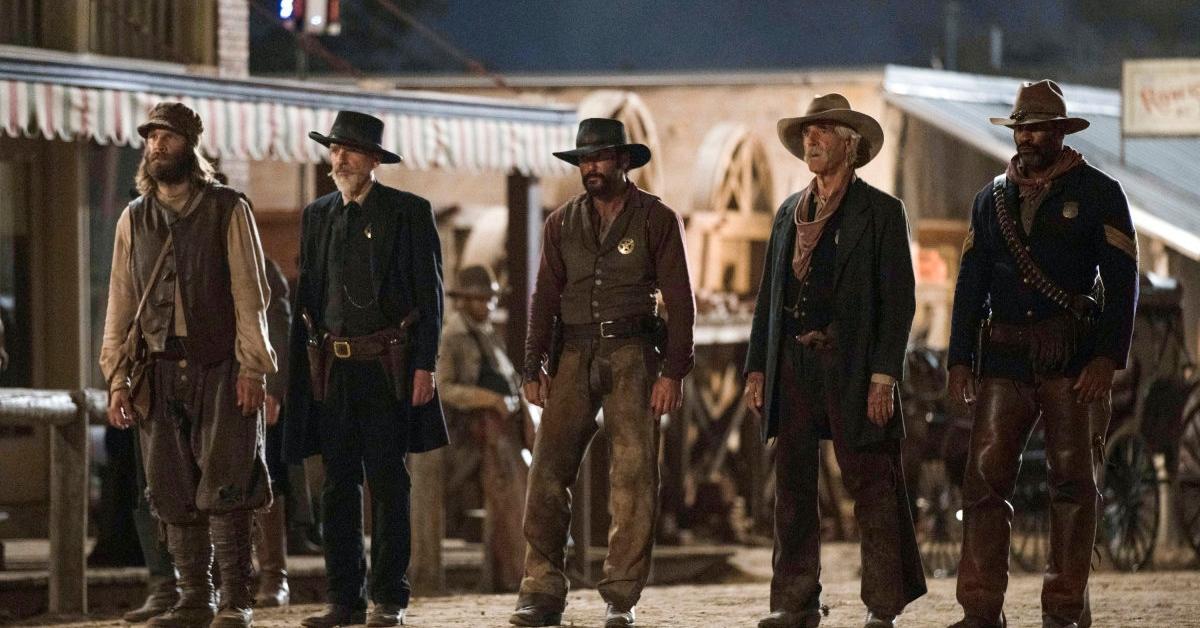 "No one is safe" — Who dies in Taylor Sheridan's drama '1883'?
Actor LaMonica Garrett — who plays Thomas — dished to Distractify about the uphill battles these characters will face in the coming episodes.
"Nobody is safe — be nervous about everybody," he told us. However, the actor explained that the unpredictable nature of the series "makes it exciting to watch."
Adding, "And the great shows have that where you just don't know what's going to happen. Just because someone's the lead of the series, doesn't mean they're off-limits."
New episodes of 1883 air Sundays on Paramount+.